Superoots Air-Pot #10 (Black Base)
Jul 8, 2020
Products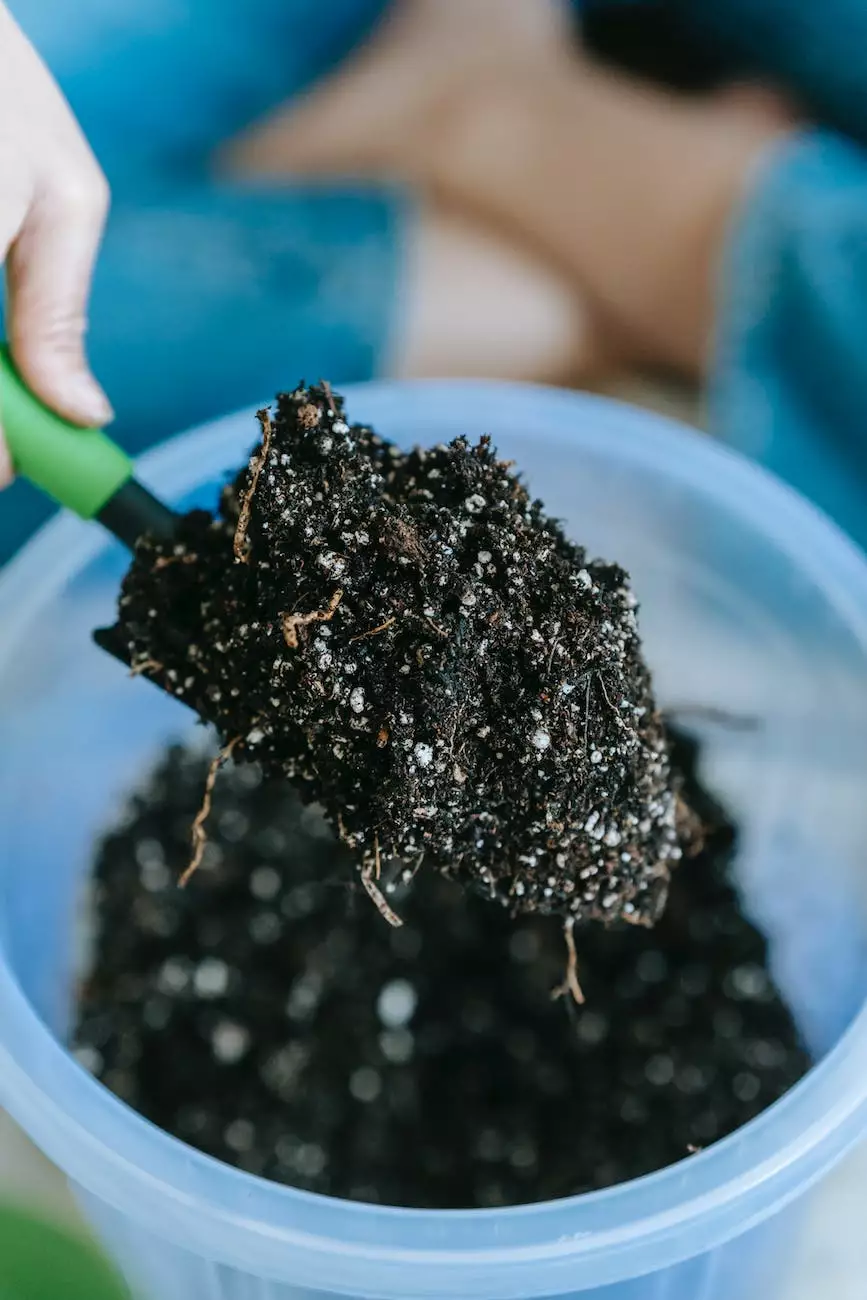 The Ultimate Solution for Plant Growth and Root Development
Welcome to Grow Your Own, your trusted source for high-quality gardening products. We are excited to present to you the Superoots Air-Pot #10 (Black Base) – the perfect pot to take your plant growth to new heights.
A Revolutionary Design for Unparalleled Results
At Grow Your Own, we understand the importance of providing your plants with a nurturing environment to achieve their full potential. The Superoots Air-Pot #10 (Black Base) is designed with precision to offer exceptional benefits for your plants' growth and root development.
Air Pruning for Superior Root Systems
Unlike traditional pots, the Superoots Air-Pot #10 (Black Base) utilizes a unique design that enhances air pruning. When a root reaches the pot's wall, it is exposed to air, causing it to dry out and naturally prune itself. This air pruning process stimulates the growth of lateral roots, resulting in a healthier and more robust root system. With this pot, you can say goodbye to root circling and root-bound plants.
Promotes Maximum Nutrient Uptake
By enabling air pruning, the Superoots Air-Pot #10 (Black Base) ensures maximum nutrient uptake for your plants. With a well-developed root system, your plants can efficiently absorb essential nutrients from the soil, leading to better overall growth, larger yields, and stronger resistance to diseases and pests.
Made with Premium Quality Materials
When it comes to your plants' well-being, compromise is not an option. That's why the Superoots Air-Pot #10 (Black Base) is crafted from durable, BPA-free, and recyclable plastic. Its sturdy construction guarantees long-lasting performance, making it an investment that will serve you and your plants for years to come.
Designed for Optimal Drainage
The Superoots Air-Pot #10 (Black Base) features strategically placed drainage holes to ensure proper aeration and prevent waterlogging. This avoids the risk of root rot and creates an oxygen-rich environment that encourages healthy root development and enhanced nutrient absorption.
Perfect Size for Versatility
With a capacity of [INSERT CAPACITY] cubic inches, the Superoots Air-Pot #10 (Black Base) caters to a wide range of plants. Whether you are growing vibrant flowers, hearty vegetables, or lush herbs, this pot provides ample space for plants to flourish and thrive.
Shop with Confidence at Grow Your Own
At Grow Your Own, we are committed to offering top-of-the-line gardening products that deliver outstanding results. By choosing the Superoots Air-Pot #10 (Black Base), you are investing in a superior product backed by our years of experience and dedication to customer satisfaction.
Expert Advice and Support
We understand that gardening can be complex, so we offer expert advice and support to ensure your success. Our team of knowledgeable professionals is here to assist you every step of the way, from selecting the right pot to providing valuable tips on plant care. Your journey to a thriving garden starts here.
Fast and Reliable Shipping
Once you place your order, we strive to ensure a seamless shopping experience. Our fast and reliable shipping ensures that your Superoots Air-Pot #10 (Black Base) arrives at your doorstep promptly, allowing you to start cultivating your plants without delay.
Satisfaction Guaranteed
Your satisfaction is our top priority. If for any reason you are not completely satisfied with your purchase, we offer a hassle-free return policy. Simply reach out to our friendly customer support team, and we will make it right.
Unlock the Power of Superior Plant Growth
Don't settle for ordinary pots when you can elevate your gardening game with the Superoots Air-Pot #10 (Black Base). Experience the remarkable benefits of air pruning, enhanced root development, and optimal nutrient absorption. Shop now at Grow Your Own and witness your plants thrive like never before. Your journey to extraordinary plant growth starts here.