TROPICAL ORGANICS COCO CAT
Oct 1, 2019
Products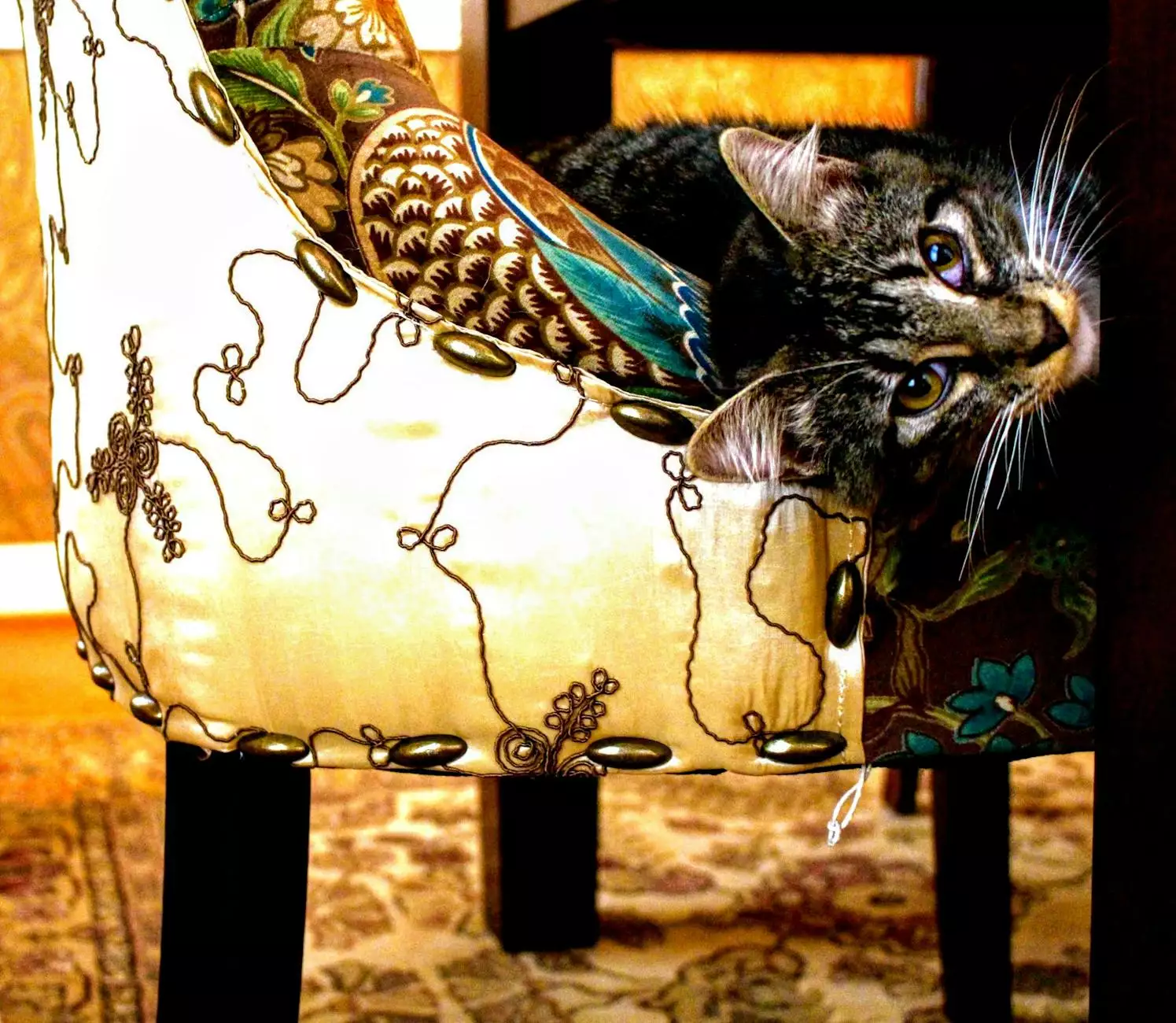 Welcome to Tropical Organics Coco Cat, your trusted source for premium organic coco coir substrate. As a passionate indoor gardener, you understand the importance of providing the best possible environment for your plants. With Coco Cat, we offer you a superior growing medium that will unlock the true potential of your garden.
Why Choose Tropical Organics Coco Cat?
At Tropical Organics, we believe that healthy plants start with the right soil. That's why we have developed Coco Cat, a high-quality coco coir substrate that guarantees optimal growing conditions for your plants.
Our Coco Cat is made from the highest grade coconut husks, meticulously processed to retain all the beneficial properties. Unlike regular soil, coco coir offers exceptional water retention capabilities while still allowing proper aeration and root oxygenation.
With Coco Cat, you can say goodbye to common gardening issues such as overwatering, root rot, and soil compaction. Your plants will thrive in a well-draining medium that promotes stronger root development and nutrient uptake.
The Benefits of Tropical Organics Coco Cat
1. Superior Water Retention
Coco Cat is specially formulated to hold more water than traditional soil. This ensures that your plants receive a steady supply of moisture, reducing the risk of underwatering or overwatering. The unique structure of coco coir allows for excellent water distribution throughout the substrate, keeping your plants hydrated and healthy.
2. Enhanced Aeration
Proper air circulation is crucial for the overall health of your plants. Coco Cat's fibrous texture improves ventilation within the root zone, preventing the accumulation of excess moisture that can lead to fungal diseases or root suffocation. Your plants will enjoy optimal oxygen levels that promote vigorous growth and robust root systems.
3. Ideal pH Balance
Our Coco Cat substrate has a neutral pH, providing an ideal environment for nutrient absorption. Unlike some soil mixes that may be too acidic or alkaline, coco coir offers a well-balanced pH level that supports the efficient uptake of essential minerals and promotes healthy plant growth.
4. Pest and Disease Resistance
Coco Cat is naturally resistant to pests and diseases, thanks to its sterilization process. By choosing our premium coco coir substrate, you provide your plants with a clean and safe foundation, minimizing the risk of harmful pathogens invading your garden. Enjoy the peace of mind that comes with a healthier, pest-free growing environment.
How to Use Coco Cat
Getting started with Coco Cat is easy. Follow these simple steps to maximize the potential of your indoor garden:
Step 1: Preparation
Before planting, ensure that your Coco Cat substrate is properly hydrated. Add water and allow it to soak for a few hours until it reaches a desirable moisture level. Coco coir expands as it absorbs water, so make sure to have enough substrate for your plants.
Step 2: Potting
Fill your pots or containers with Coco Cat, leaving enough space for the plant roots. Gently place your seedlings or transplants into the substrate, ensuring that the roots are adequately covered. Avoid compacting the coco coir to maintain optimal aeration and water absorption.
Step 3: Watering and Nutrient Regimen
Water your plants as needed, allowing the Coco Cat substrate to dry slightly between watering sessions. Coco coir tends to retain moisture, so avoid overwatering. Pair Coco Cat with a nutrient regimen specifically designed for coco coir to provide your plants with all the essential elements they need for vigorous growth.
Step 4: Monitoring and Maintenance
Regularly monitor your plants' progress and make adjustments as necessary. Coco coir is excellent for hydroponic systems, making it easy to track and manage nutrient levels. Maintain proper humidity and ambient temperature to create an optimum growing environment for your plants.
Unlock Your Garden's Potential with Tropical Organics Coco Cat
Ready to take your indoor gardening to the next level? Trust Tropical Organics Coco Cat to deliver exceptional results for your plants. With our premium organic coco coir substrate, you can enjoy improved water retention, enhanced aeration, ideal pH balance, and the added benefit of pest and disease resistance.
Shop now and experience the difference that Coco Cat can make in your garden. Join the community of satisfied indoor gardeners who have unlocked the full potential of their plants with Tropical Organics.
Explore Our Other Products
Tropical Organics Coco Coir
Tropical Organics Nutrient Set
Tropical Organics Seed Starter Kit
At Grow Your Own, we are committed to providing you with the best indoor gardening solutions. Explore our range of products and start cultivating a thriving garden that you can be proud of.