Can-Filter® Can-Lite™ Pre-Filters - Cultivate Colorado
Sep 17, 2018
Products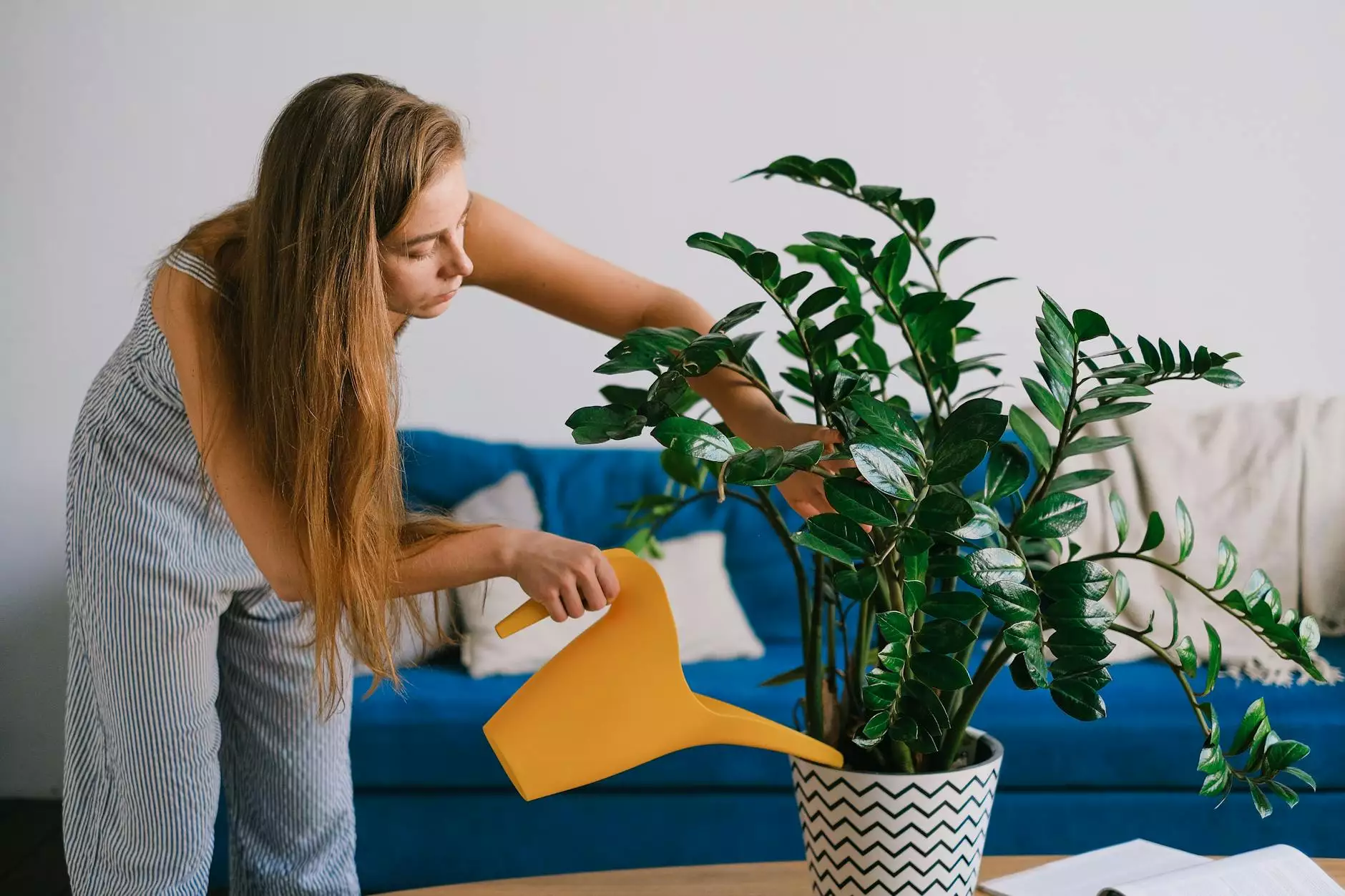 Increase Garden Efficiency with Can-Lite™ Pre-Filters
At Grow Your Own, we understand the importance of maintaining a clean and healthy environment for your indoor garden. That's why we bring you the Can-Filter® Can-Lite™ Pre-Filters, designed to enhance the efficiency of your filtration system and improve the air quality within your growing space.
The Benefits of Can-Lite™ Pre-Filters
Can-Filter® is a renowned brand known for its innovation and high-quality products in the indoor gardening industry. The Can-Lite™ Pre-Filters are no exception, offering a range of benefits to help you achieve optimal results for your plants.
1. Superior Filtration
The Can-Lite™ Pre-Filters feature advanced filtration technology that effectively removes unwanted particles, such as dust and pollen, from the air. This ensures that the air circulating within your grow room is clean and free of contaminants that could hinder your plant's growth.
2. Extended Filter Lifespan
By trapping larger particles before they reach the main filter, the Can-Lite™ Pre-Filters prolong the lifespan of your primary filter. This means less frequent filter replacements, saving you time and money in the long run.
3. Enhanced Airflow
With the Can-Lite™ Pre-Filters effectively filtering out larger particles, your filtration system can maintain optimum airflow. This allows for better air circulation, ensuring that your plants receive a constant supply of fresh air and essential nutrients.
4. Easy Installation and Maintenance
The Can-Lite™ Pre-Filters are designed for hassle-free installation and maintenance. They come with user-friendly instructions, making it simple for beginners and experienced growers alike to set up and maintain their filtration systems with ease.
Why Choose Grow Your Own for Your Gardening Needs?
As a leading provider of high-quality gardening products, Grow Your Own is committed to helping you create a thriving indoor garden. When you choose us, you benefit from:
1. Extensive Product Selection
At Grow Your Own, we offer a wide range of products specifically tailored to the needs of indoor gardeners. From lighting systems to nutrient solutions, we have everything you need to cultivate your dream garden.
2. Exceptional Customer Service
Our team of gardening experts is dedicated to providing you with the best customer service experience. Whether you have questions about the Can-Lite™ Pre-Filters or need guidance on other gardening products, we are here to assist you every step of the way.
3. Competitive Pricing
We believe that everyone should have access to high-quality gardening products without breaking the bank. That's why we offer competitive pricing on all our products, including the Can-Filter® Can-Lite™ Pre-Filters.
4. Reliable Shipping and Delivery
When you order from Grow Your Own, you can expect reliable shipping and prompt delivery. We understand the importance of receiving your products in a timely manner, so we work hard to ensure quick and efficient delivery of your gardening essentials.
Start Cultivating Your Dream Garden with Cultivate Colorado
Cultivate Colorado is a trusted partner of Grow Your Own, providing top-of-the-line gardening products to help you achieve your indoor gardening goals. With their commitment to quality and innovation, you can trust that the Can-Filter® Can-Lite™ Pre-Filters will deliver exceptional performance for your garden.
Conclusion
Investing in Can-Filter® Can-Lite™ Pre-Filters from Grow Your Own is a wise choice for any indoor gardener. Enhance the efficiency of your filtration system, extend the lifespan of your filters, and promote better airflow for your plants. With a wide range of products and excellent customer service, Grow Your Own is your go-to destination for all your gardening needs. Start cultivating your dream garden today with Cultivate Colorado!