Grow More Seaweed Extract - Cultivate Colorado
Dec 14, 2021
Products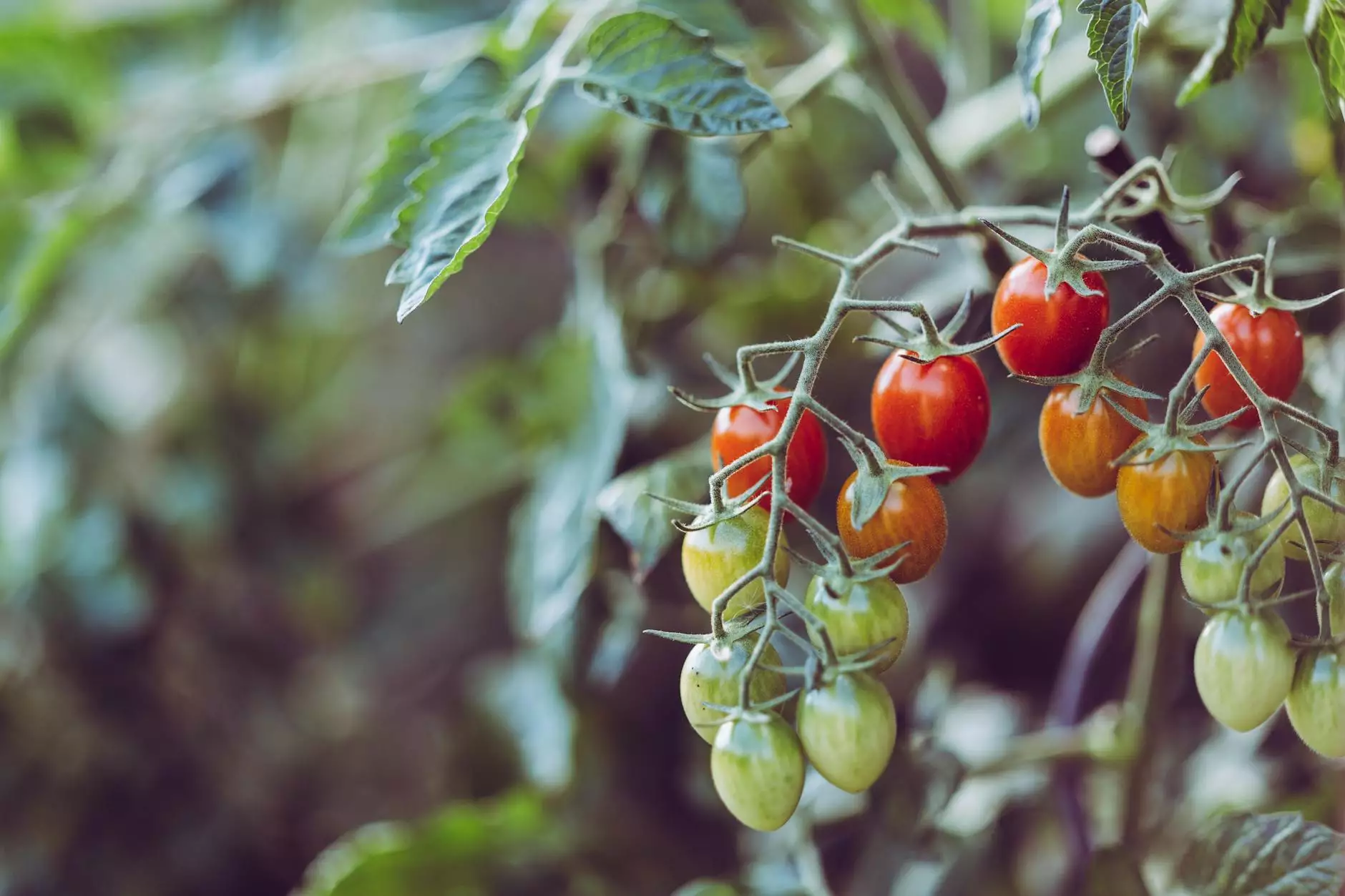 Enhance Your Plant Growth with Nature's Secret: Organic Seaweed Extract
Welcome to Grow Your Own, your trusted source for all your gardening needs. We are proud to introduce our innovative product, Grow More Seaweed Extract, designed to revolutionize your gardening experience. With the power of organic seaweed extract, you can unlock the full potential of your plants and cultivate Colorado like never before.
Natural Plant Growth Promoter
If you are looking for a natural and sustainable way to boost plant growth, our seaweed extract is the perfect solution. Packed with essential nutrients, minerals, and trace elements, seaweed extract acts as a powerful plant growth promoter. It enhances root development, increases nutrient uptake, and improves overall plant vigor. By incorporating seaweed extract into your gardening routine, you can achieve healthier, more abundant yields.
Organic and Environmentally Friendly
At Grow Your Own, we are committed to providing environmentally friendly solutions for gardeners. Our Grow More Seaweed Extract is 100% organic and sustainably harvested, ensuring that your gardening practices align with your values. By choosing our seaweed extract, you are contributing to the preservation of natural resources and promoting a greener, more sustainable future.
Versatile and Easy to Use
Our seaweed extract can be used in various gardening applications. Whether you have a backyard garden, a rooftop greenhouse, or a small indoor setup, our product is suitable for all types of gardens. It can be applied to vegetables, fruits, flowers, and herbs, making it a versatile solution for all your gardening needs. With easy application instructions, including foliar spraying or root drenching, using our seaweed extract is a breeze.
The Science Behind Seaweed Extract
Seaweed extract has been used for centuries in traditional agriculture due to its natural benefits. It contains a rich blend of essential plant hormones, such as auxins, cytokinins, and gibberellins, which play a vital role in plant growth and development. These hormones stimulate cell division, enhance root growth, and regulate various physiological processes within plants. By harnessing the power of seaweed extract, you can optimize your plants' growth and maximize their potential.
Why Choose Grow More Seaweed Extract?
High-quality, premium seaweed extract
Organic, sustainable, and environmentally friendly
Enhances root development and nutrient uptake
Improves overall plant vitality and productivity
Suitable for various gardening applications
Easy to use with clear application instructions
Provides plants with essential nutrients and trace elements
Promotes healthy and robust growth
Helps plants withstand environmental stressors
Can be used in combination with other fertilizers
Cultivate Colorado with Grow More Seaweed Extract
Colorado's unique climate and terrain pose unique challenges for gardeners. However, with Grow More Seaweed Extract, you can conquer these challenges and cultivate a thriving garden in the Centennial State. Our seaweed extract is specially formulated to address Colorado's soil conditions, helping your plants adapt and thrive in the high-altitude environment.
Unlock Colorado's Gardening Potential
Colorado's diverse landscapes offer a wide range of gardening opportunities. Whether you are growing vegetables, tending to a flower bed, or cultivating herbs, our seaweed extract can unlock the full potential of your garden in the following ways:
Enhanced Nutrient Uptake: Colorado's rocky soils often lack essential nutrients. Our seaweed extract provides plants with a concentrated source of vital nutrients, helping them thrive in these challenging conditions.
Improved Water Retention: With Colorado's arid climate, water conservation is crucial. The polysaccharides present in our seaweed extract improve soil water-holding capacity, reducing the need for frequent watering.
Drought Resistance: Seaweed extract enhances plants' ability to withstand drought stress by improving their resilience and preserving their moisture content.
Frost Protection: Colorado's unpredictable weather patterns can lead to unexpected frosts. Our seaweed extract strengthens plant cell walls, making them more resistant to frost damage.
Pest and Disease Resistance: Seaweed extract contains natural compounds that assist in pest and disease resistance, reducing the risk of plant infections and infestations.
Embrace the Colorado Gardening Experience
Gardening in Colorado is an adventure like no other. The breathtaking vistas, crisp mountain air, and vibrant local communities all contribute to the unique gardening experience. With Grow More Seaweed Extract, you can fully embrace the Colorado spirit and cultivate a garden that reflects the beauty and resilience of this magnificent state.
Shop Grow More Seaweed Extract Now
Are you ready to take your gardening to the next level? Visit our online store and explore our range of high-quality, organic gardening products. From seaweed extract to organic fertilizers and gardening tools, we have everything you need to create a flourishing garden. Cultivate Colorado with Grow Your Own and experience the joy of harvesting your homegrown produce.