Canna Boost (0-1-1) - Enhance Your Cannabis Cultivation
Dec 16, 2019
Products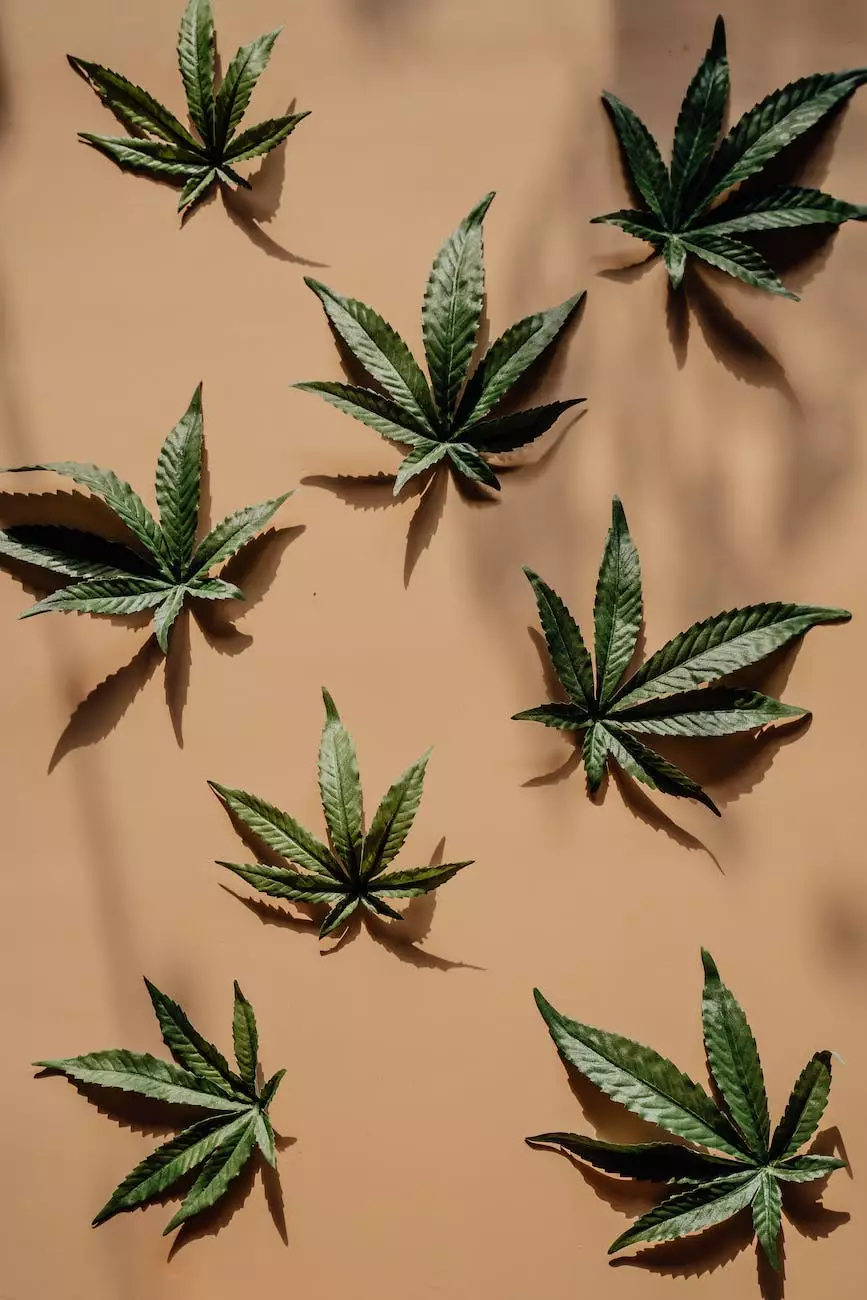 Introduction
Welcome to Grow Your Own, the leading provider of premium cannabis cultivation products. In this page, we are excited to present Canna Boost (0-1-1), an exceptional nutrient booster specifically designed to maximize the growth and yields of your cannabis plants. Whether you are a seasoned grower or just starting out, Canna Boost will revolutionize your cultivation process and help you achieve outstanding results.
The Benefits of Canna Boost
Canna Boost (0-1-1) is a carefully formulated nutrient additive that enhances the metabolic processes within cannabis plants. By providing essential nutrients and microorganisms required for healthy growth, Canna Boost significantly improves the overall strength and productivity of your plants, resulting in larger, more potent yields.
Unleash the Power of Flowering
One of the key benefits of Canna Boost is its ability to boost flowering and stimulate the development of sturdy, resin-rich buds. By enhancing the plant's natural processes, Canna Boost ensures that your flowers reach their full potential, both in terms of size and quality. Say goodbye to small, underdeveloped buds and hello to impressive harvests.
Nutrient Absorption and Efficiency
Canna Boost optimizes nutrient absorption, allowing your plants to make the most out of the fertilizers and supplements you provide. By assisting in the uptake and transportation of essential elements, your cannabis plants become more efficient in utilizing nutrients, resulting in healthier plants and enhanced yields. Maximize your investment and ensure that no essential nutrients go to waste.
Healthy Root System and Disease Resistance
Strong roots are the foundation for healthy plants. Canna Boost promotes vigorous root growth, ensuring that your cannabis plants establish strong and robust root systems. This enhanced root development not only improves nutrient absorption but also provides increased resistance against diseases and environmental stressors. By using Canna Boost, you are giving your plants the best defense against potential setbacks.
How to Use Canna Boost
Canna Boost is incredibly easy to use, making it suitable for growers of all experience levels. Simply add Canna Boost to your regular feeding schedule during the flowering stage, following the recommended dosage instructions provided on the packaging. By integrating Canna Boost into your cultivation routine, you can experience the incredible benefits of this powerful nutrient booster and witness remarkable results firsthand.
Why Choose Grow Your Own?
At Grow Your Own, we are dedicated to providing the highest quality products and unrivaled customer satisfaction. Here's why you should choose us as your go-to source for all your cannabis cultivation needs:
Extensive Selection and Quality Assurance
Our inventory consists of a wide range of top-tier cultivation products, carefully selected to meet the diverse needs of growers. Each product undergoes rigorous quality testing to ensure they meet the highest industry standards. You can trust that Canna Boost (0-1-1) and all our offerings are of the highest quality, designed to help you achieve exceptional results.
Expert Advice and Support
Our knowledgeable team of cultivation experts is always ready to assist you. If you have any questions or need guidance on using Canna Boost, our experts are just a call or email away. We are passionate about helping growers succeed and are committed to providing the guidance and support you need, every step of the way.
Fast and Discreet Shipping
We understand the importance of receiving your products promptly and discreetly. When you place an order with Grow Your Own, you can expect fast and secure shipping directly to your doorstep. We respect your privacy and ensure that all packaging is discreet, so you can focus on what matters most – growing exceptional cannabis.
Customer Satisfaction Guarantee
We are confident in the effectiveness of our products, including Canna Boost (0-1-1). In the unlikely event that you are not satisfied with your purchase, we offer a customer satisfaction guarantee. Contact our support team, and we will work with you to find a solution that exceeds your expectations. Your success is our success.
Order Canna Boost (0-1-1) Today!
If you are ready to take your cannabis cultivation to the next level, don't miss the opportunity to try Canna Boost (0-1-1). Visit Grow Your Own now and place your order. Experience the power of Canna Boost and unlock the true potential of your cannabis plants.
Conclusion
Thank you for choosing Grow Your Own as your trusted partner in cannabis cultivation. With Canna Boost (0-1-1), you are equipping yourself with the finest nutrient booster in the market, carefully crafted to enhance your yields and elevate your cultivation experience. Take advantage of Canna Boost's incredible benefits and witness firsthand how it can transform your cannabis garden into a thriving oasis of top-quality buds. Order Canna Boost (0-1-1) from Grow Your Own today and start your journey towards remarkable growth and exceptional results!