Grow Your Own | FoxFarm Tiger Bloom® Liquid Concentrate
Feb 28, 2019
Products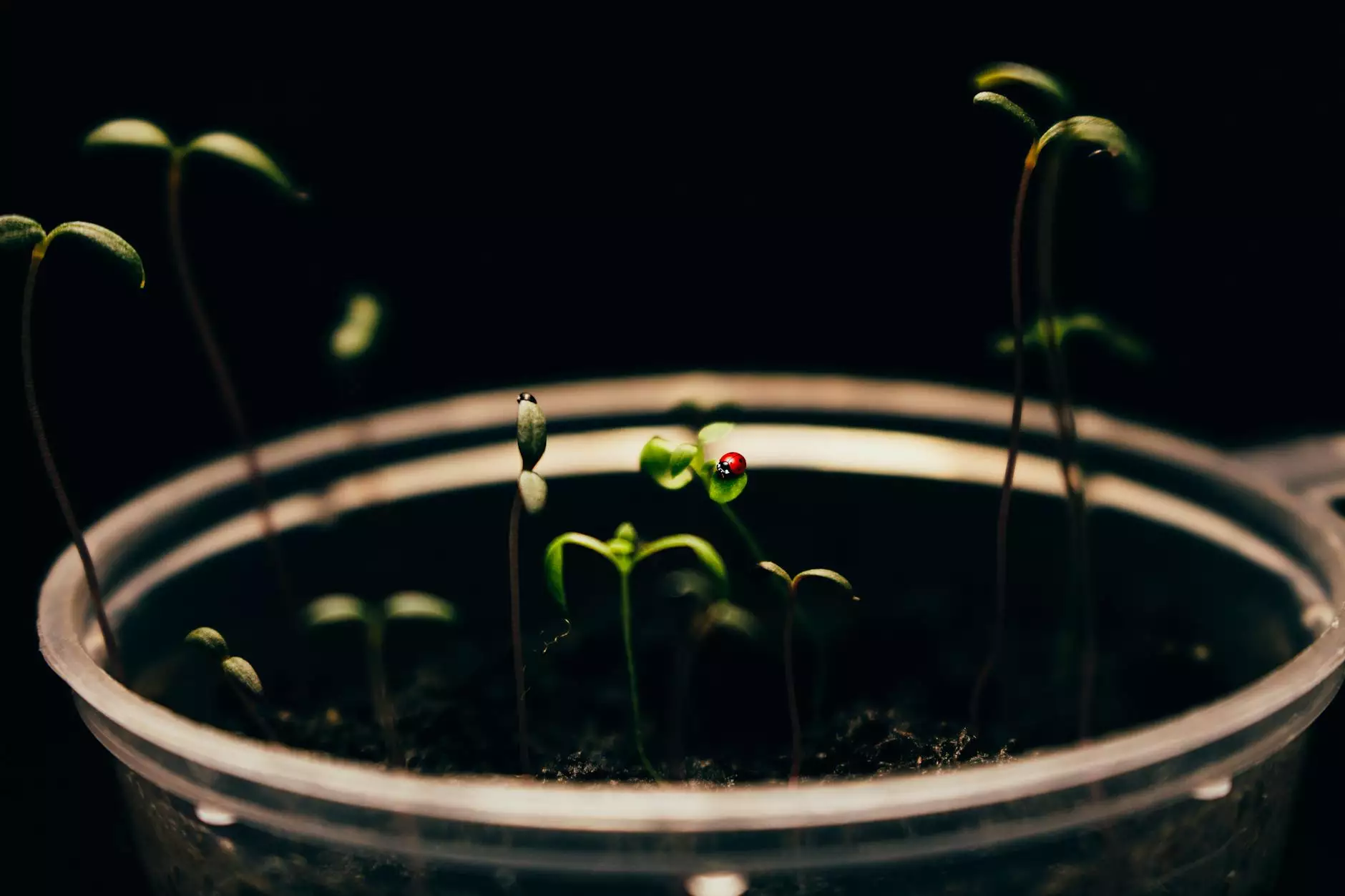 The Perfect Solution for Blooming Plants
Introducing the FoxFarm Tiger Bloom® Liquid Concentrate, the ultimate nutrient-dense formula designed to support vigorous flowering and maximize yields. Crafted by Grow Your Own, the leading provider of premium gardening supplies, this liquid concentrate is a must-have for avid gardeners.
Unleash the Potential of Your Garden
Are you seeking to enhance the beauty and productivity of your garden? Look no further than FoxFarm Tiger Bloom® Liquid Concentrate. This high-quality additive is specifically designed to give your plants the vital nutrients they need during the crucial blooming phase.
The Benefits of FoxFarm Tiger Bloom®
Maximize flower production for awe-inspiring blossoms
Enhance fragrance and color intensity
Boost essential oil production for aromatic herbs and medicinal plants
Promote robust root development for improved nutrient absorption
Stimulate overall plant growth and vitality
Unravel the Science Behind FoxFarm Tiger Bloom®
Meticulously formulated by our team of expert horticulturists, FoxFarm Tiger Bloom® is enriched with a robust blend of premium ingredients, including high-quality minerals, trace elements, and potent organic fertilizers. This potent concoction ensures your plants receive the perfect balance of nutrients required for optimum growth and abundant blooms.
With its unique Phosphorus (P) to Potassium (K) ratio of 2-8-4, FoxFarm Tiger Bloom® offers unparalleled support to your blooming plants. Phosphorus plays a vital role in energy transfer and nutrient utilization, facilitating impressive flower formation and bud development. The carefully balanced amount of Potassium strengthens cell walls, leading to healthier, more resilient plants capable of supporting heavy fruiting.
How to Use FoxFarm Tiger Bloom®
Using FoxFarm Tiger Bloom® Liquid Concentrate is effortless. Simply follow these steps to unlock the full potential of your garden:
Shake the bottle well before use
Mix 2-3 teaspoons per gallon of water
Apply the solution to the soil every other watering
Observe the remarkable results and enjoy a bountiful harvest
Why Choose Grow Your Own?
Grow Your Own is the go-to destination for gardening enthusiasts in Colorado and beyond. We are dedicated to providing the highest quality products, expert advice, and exceptional customer service.
By choosing FoxFarm Tiger Bloom® Liquid Concentrate from Grow Your Own, you enjoy the following advantages:
Guaranteed authenticity of FoxFarm products
Extensive selection of gardening supplies
Fast and reliable nationwide shipping
Knowledgeable support team ready to assist you
Competitive prices for unbeatable value
Customer Satisfaction Guaranteed
At Grow Your Own, we pride ourselves on our commitment to customer satisfaction. We believe in the effectiveness of FoxFarm Tiger Bloom® Liquid Concentrate and stand behind the quality of every product we offer. If for any reason you are not completely satisfied with your purchase, our dedicated team will work with you to ensure a positive experience.
Experience the Difference with FoxFarm Tiger Bloom®
Elevate your gardening game and cultivate an abundant and visually stunning garden with FoxFarm Tiger Bloom® Liquid Concentrate. Order your bottle today from Grow Your Own, your trusted partner for all your gardening needs. Unlock the true potential of your blooming plants and see your garden flourish like never before.