Gorilla Grow Tent 10' x 20'
Apr 3, 2023
Products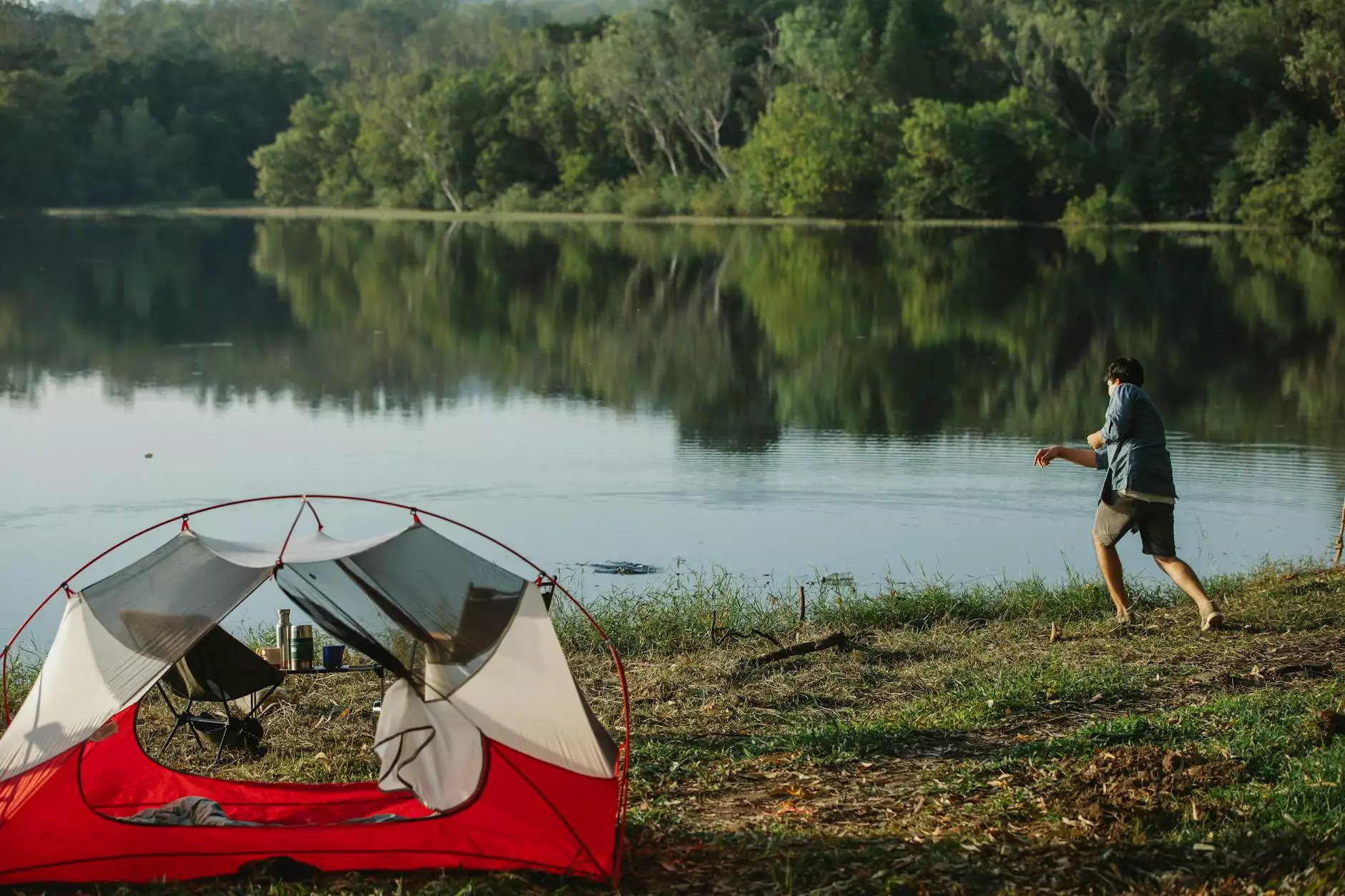 Introduction
Welcome to Grow Your Own, the premier destination for all your indoor gardening needs. We are proud to offer a diverse range of high-quality products, including the renowned Gorilla Grow Tent 10' x 20', designed to provide optimal growing conditions for your plants. Whether you are a seasoned gardener or just starting out, our eCommerce store offers competitive prices and a vast selection to cater to your specific requirements.
About Gorilla Grow Tent 10' x 20'
The Gorilla Grow Tent 10' x 20' is a game-changer in the world of indoor gardening. Engineered with the finest materials and cutting-edge technology, this grow tent is specifically designed to maximize plant growth while ensuring superior durability and ease of use.
With its spacious dimensions of 10 feet by 20 feet, this tent provides ample room for an extensive collection of plants. The sturdy frame with metal interlocking pins allows for effortless assembly, while the thick, tear-resistant fabric ensures the tent remains securely in place to create a controlled environment.
Key Features
Height Adjustability: The Gorilla Grow Tent 10' x 20' offers adjustable height options, allowing you to adapt the tent to accommodate the growth of your plants at various stages.
Heavy-Duty Materials: Crafted from premium 1680D fabric, this tent is built to last. Its reinforced stitching and double-cinching ducting ports guarantee resistance against wear and tear.
Superior Light Reflection: The tent's specialized interior lining enhances light reflection, ensuring that your plants receive optimal levels of illumination for healthy growth.
Easy Access: The large double doors with industrial-grade zippers provide convenient entry and exit points, allowing hassle-free maintenance and care for your plants.
Maximum Durability: The tent's metal frame, coupled with sturdy connectors, ensures stability and longevity, even in the most demanding indoor gardening environments.
Benefits of the Gorilla Grow Tent 10' x 20'
The Gorilla Grow Tent 10' x 20' offers a range of benefits that set it apart from other market competitors:
1. Optimal Environment Control
With its adjustable height, the tent enables you to create the perfect microclimate for your plants. Regulate humidity, temperature, and CO2 levels with precision, ensuring ideal conditions for maximum yield and plant health.
2. Enhanced Light Distribution
The tent's interior lining reflects light evenly across your plants, eliminating hotspots and improving overall photosynthesis efficiency. Experience uniform growth throughout your garden, promoting robust and vibrant plants.
3. Superior Durability and Security
Investing in the Gorilla Grow Tent guarantees long-lasting durability and peace of mind. Its thick, tear-resistant fabric, reinforced stitching, and sturdy frame ensure a secure and stable environment for your plants.
4. Ample Space for Growth
Enjoy the luxury of a spacious grow tent; the 10' x 20' dimensions allow you to cultivate a large number of plants or large plants with ease. Maximize your harvest potential and expand your indoor garden without compromise.
5. Easy Maintenance
The large double doors offer accessibility, making plant care, maintenance, and harvesting a breeze. The industrial-grade zippers ensure smooth operation and longevity, guaranteeing convenient access to your garden at all times.
Conclusion
In conclusion, the Gorilla Grow Tent 10' x 20' is the epitome of excellence when it comes to indoor gardening. Its superior features, exceptional build quality, and unrivaled versatility make it a prized addition to any gardener's toolkit.
Experience the incredible benefits for yourself by acquiring the Gorilla Grow Tent 10' x 20' from our eCommerce store. Browse our wide selection and take advantage of our competitive prices today. Elevate your indoor gardening journey with Grow Your Own!