Grower's Choice Horti Tech LED (ROI-E720) Grow Light
Sep 28, 2019
Products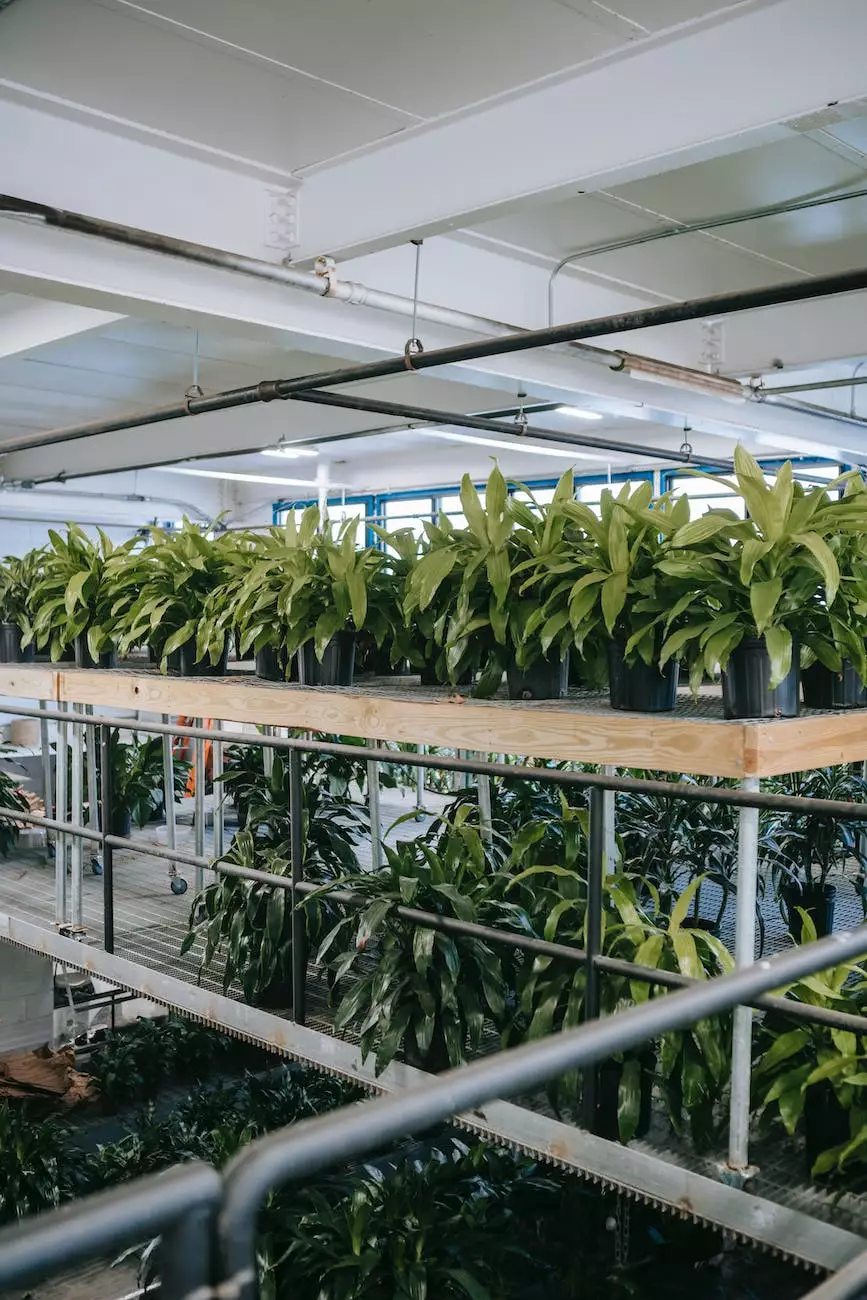 Introduction to the Grower's Choice Horti Tech LED (ROI-E720) Grow Light
Welcome to Grow Your Own, your go-to destination for top-of-the-line gardening equipment. We proudly present the Grower's Choice Horti Tech LED (ROI-E720) Grow Light, a cutting-edge lighting solution designed to revolutionize your indoor gardening experience.
The Benefits of the ROI-E720 Grow Light
The Grower's Choice Horti Tech LED (ROI-E720) Grow Light is meticulously crafted to provide exceptional performance and superior results. With its advanced features, this grow light stands out from the competition.
1. Unmatched Energy Efficiency
The ROI-E720 combines highly efficient LED technology with precision engineering, resulting in an astonishing energy efficiency of up to 2.6 μmol/J. This means more light for your plants and less energy consumption, ultimately saving you money on electricity bills.
2. Full Spectrum for Optimal Growth
Equipped with a full spectrum, including high-output white diodes, deep red enhanced performance LEDs, and far red LEDs, the ROI-E720 ensures your plants receive the perfect light spectrum throughout their growth cycle. From seedling to flowering, this grow light promotes healthy growth, abundant flowering, and maximum yields.
3. Uniform Light Distribution
The state-of-the-art design of the ROI-E720 ensures even light distribution across your entire grow area. Thanks to its highly efficient optics, it minimizes hotspots and shadows, resulting in consistent and uniform plant growth.
4. Long Lifespan and Durability
Built to last, the Grower's Choice Horti Tech LED (ROI-E720) Grow Light features high-quality components and robust construction. With an impressive lifespan of over 50,000 hours, this lighting solution eliminates the need for frequent replacements and provides peace of mind for long-term use.
5. Precise Light Control
The ROI-E720 offers exceptional control over light intensity and spectral output. With dimming options ranging from 0-10V, you have the flexibility to adjust the lighting according to your plants' specific requirements, ensuring optimal conditions for growth and development.
Why Choose Grow Your Own?
At Grow Your Own, we strive to be your trusted partner in fulfilling all your gardening needs. From hobbyists to professional growers, we cater to a diverse range of gardening enthusiasts with our unmatched product selection and unrivaled customer service. Here's why you should choose us:
1. Extensive Product Range
We offer an extensive range of high-quality gardening products, carefully selected to provide maximum value for your investment. From grow lights to hydroponic systems, we have everything you need to create an ideal growing environment.
2. Expert Guidance
Our team of seasoned gardening experts is here to assist you every step of the way. With their in-depth knowledge and experience, they can answer your questions, provide valuable advice, and help you make informed decisions about your gardening journey.
3. Competitive Pricing
We understand the importance of affordability without compromising quality. That's why we strive to offer competitive pricing on all our products, including the Grower's Choice Horti Tech LED (ROI-E720) Grow Light.
4. Fast and Reliable Shipping
We value your time and ensure quick and reliable shipping. When you order the ROI-E720 Grow Light or any other product from us, you can expect timely delivery right to your doorstep.
5. Customer Satisfaction Guarantee
Your satisfaction is our top priority. We stand behind the quality of our products and offer a customer satisfaction guarantee. If you have any issues or concerns, our dedicated support team is ready to assist you.
© 2022 Grow Your Own | All rights reserved | eCommerce & Shopping