Hanna Digital Brix Refractometer — Cultivate Colorado
Dec 5, 2017
Products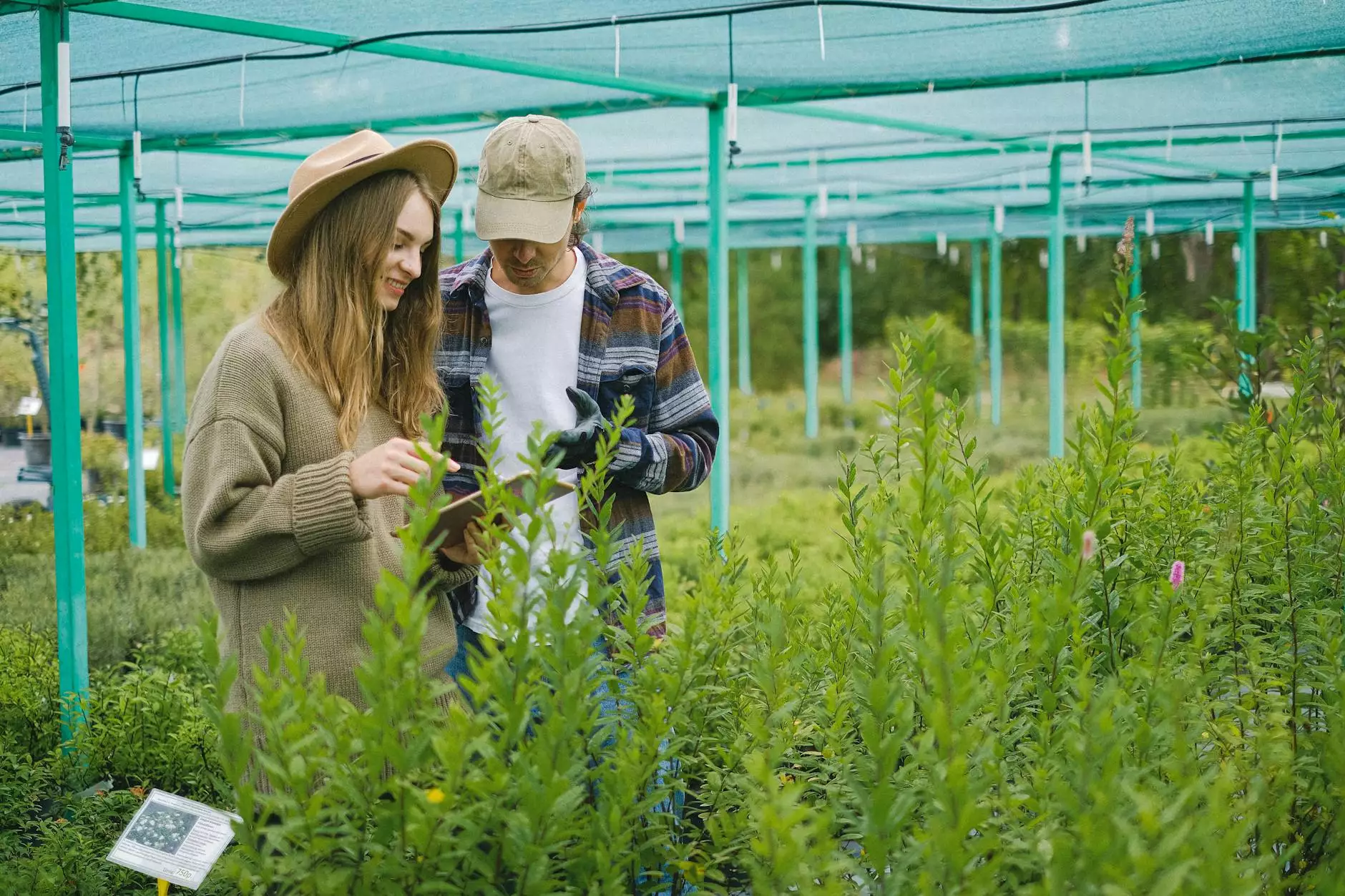 Introduction
Welcome to Cultivate Colorado, your go-to destination for all your gardening and cultivation needs. We take pride in offering the highest quality products to help you achieve optimal results in your gardening endeavors. In this article, we'll be diving deep into the features and benefits of the Hanna Digital Brix Refractometer.
Understanding Brix Refractometers
Brix refractometers are essential tools for any serious gardener or farmer. They are used to measure the sugar content (Brix level) in plants, which is an important indicator of their overall health and readiness for harvesting. By accurately measuring the Brix level, you can determine the perfect time to harvest your crops, ensuring optimal flavor and nutrient content.
The Hanna Digital Brix Refractometer
When it comes to Brix refractometers, the Hanna Digital Brix Refractometer stands out as a top choice amongst growers. This high-quality refractometer offers precise and reliable measurements, allowing you to monitor the sugar content of your plants with ease.
Key Features:
Digital display for easy readings
Automatic temperature compensation for accurate results
Wide measurement range for various plant types
Durable and compact design
Simple calibration process
Includes a protective case for convenient storage
Benefits of the Hanna Digital Brix Refractometer
1. Accurate Measurements: The Hanna Digital Brix Refractometer ensures precise readings, allowing you to make informed decisions about the optimal time to harvest your crops. This accuracy helps you maximize the flavor and nutrient content of your produce.
2. Easy-to-Read Display: With its digital display, this refractometer provides clear and easy-to-read measurements. The straightforward interface eliminates any potential confusion, making it suitable for both beginners and experienced growers.
3. Temperature Compensation: The automatic temperature compensation feature of the Hanna Digital Brix Refractometer ensures accurate measurements regardless of temperature variations. This feature saves you time and effort, as you won't need to manually calculate temperature adjustments.
4. Wide Range of Measurement: This refractometer has a wide measurement range, making it suitable for a variety of crops. Whether you're growing fruits, vegetables, or even brewing beer, the Hanna Digital Brix Refractometer has you covered.
5. Durability and Portability: Crafted with durability in mind, this refractometer is built to withstand the demands of regular usage. Its compact design allows for easy handling, storage, and transport. Additionally, the protective case ensures its safety when not in use.
Why Choose Cultivate Colorado?
At Grow Your Own, we believe in offering nothing but the best products to our valued customers. With years of experience in the industry, we understand the importance of reliable tools for successful cultivation.
By choosing to shop at Cultivate Colorado, you can expect:
A Wide Selection: We carry a diverse range of gardening and cultivation products, ensuring that you find everything you need in one place.
High-Quality Standards: We source our products from trusted manufacturers, guaranteeing their quality and performance.
Exceptional Customer Service: Our knowledgeable team is always ready to assist you with any inquiries or concerns to ensure your satisfaction.
Fast and Secure Shipping: We prioritize prompt shipping and take care to securely package your order.
Hassle-Free Returns: If you encounter any issues with your purchase, we offer a convenient return process.
Explore the Hanna Digital Brix Refractometer Today
Now that you're acquainted with the powerful features and benefits of the Hanna Digital Brix Refractometer, take the next step towards achieving exceptional harvests. Shop now at Cultivate Colorado and unlock the full potential of your gardening endeavors.
Remember, accurate measurements mean better crop quality and enhanced gardening success. Don't settle for anything less than the best when it comes to Brix refractometers. Choose the Hanna Digital Brix Refractometer and experience the difference it can make in your cultivation journey.