Welcome to Grow Your Own
Mar 21, 2021
Products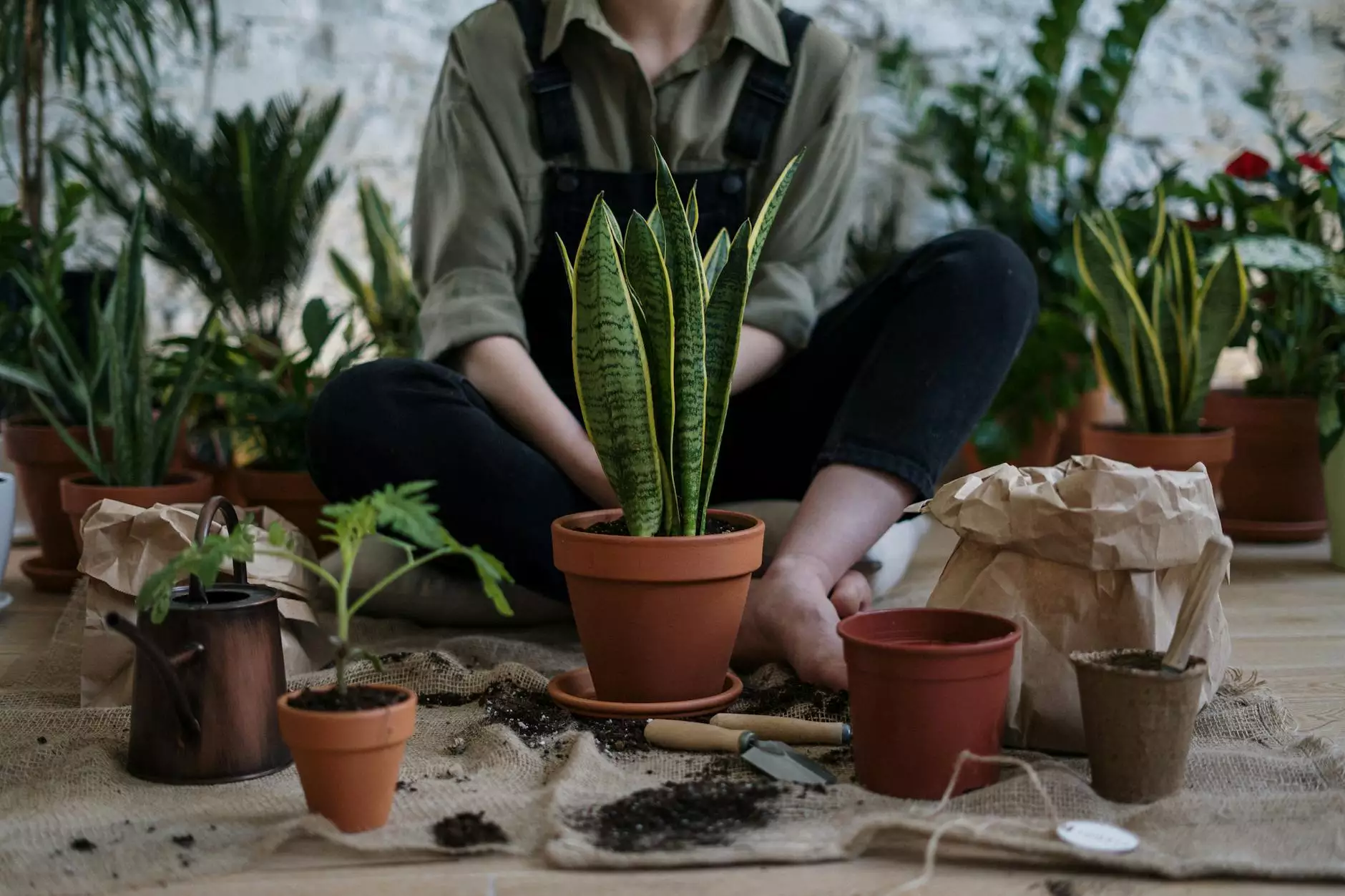 Elevate Your Gardening with Soul Soilless Growing Mix
Are you looking to take your gardening to the next level? Look no further! Grow Your Own, an eCommerce & Shopping platform, proudly presents the Soul Soilless Growing Mix – your secret weapon for achieving outstanding plant growth and bountiful yields.
Optimal Plant Nutrition and Growth
When it comes to gardening, the right soil is crucial. Our Soul Soilless Growing Mix is specifically designed to provide your plants with the perfect environment to thrive. We understand that plants require a balanced combination of air, water, and essential nutrients to reach their full potential. With our premium growing mix, you can rest assured that your plants will have access to everything they need for optimal nutrition and growth.
Unleash the Power of Soilless Mix
Growing plants in a soilless mix offers numerous benefits that traditional soil simply can't match. Our Soul Soilless Growing Mix is carefully formulated to maintain ideal moisture levels and promote excellent drainage, reducing the risk of overwatering and root rot. This promotes healthy root development, allowing your plants to absorb nutrients more efficiently and grow stronger.
Superior Water Retention for Hassle-Free Gardening
One of the challenges many gardeners face is maintaining the right moisture levels for their plants. If you've struggled with watering your plants correctly, our Soul Soilless Growing Mix is here to help. Its unique composition has excellent water retention properties, ensuring that your plants stay adequately hydrated while minimizing the risk of waterlogging. Say goodbye to the guesswork and hello to hassle-free gardening!
Unparalleled Nutrient Density and Customizability
At Grow Your Own, we understand that different plants have varying nutrient requirements. That's why our Soul Soilless Growing Mix is designed to be highly customizable. You can easily adjust the nutrient levels to cater to the specific needs of your plants, providing them with exactly what they need at each stage of growth. Our mix is enriched with essential minerals and trace elements, ensuring that your plants receive a well-rounded nutritional balance.
Quality Assurance and Premium Ingredients
We take the quality of our products seriously. The Soul Soilless Growing Mix is meticulously crafted using only the finest ingredients. Our team of experts ensures that each batch meets our strict quality standards, providing you with a consistent and reliable growing medium. Trust in Grow Your Own for premium quality that you can count on.
Why Choose Cultivate Colorado?
When it comes to purchasing the Soul Soilless Growing Mix, we proudly recommend Cultivate Colorado as your go-to supplier. With years of experience in the industry, Cultivate Colorado has established a solid reputation for offering top-quality gardening products and exceptional customer service.
Extensive Product Selection
Cultivate Colorado offers a wide range of gardening products to cater to all your needs. Whether you're a seasoned gardener or new to the world of growing, you'll find everything you need to create the garden of your dreams. From nutrients and supplements to grow lights and growing systems, Cultivate Colorado has it all.
Expert Guidance and Support
Cultivate Colorado's team of knowledgeable experts is dedicated to helping you succeed in your gardening endeavors. They are ready to offer personalized advice and recommendations based on your specific needs and goals. With their vast expertise, you can trust that you're receiving guidance from the very best in the industry.
Convenience and Reliability
Shopping with Cultivate Colorado is a breeze. Their user-friendly website allows you to browse and order products with ease, saving you time and effort. Additionally, their commitment to prompt shipping ensures that your Soul Soilless Growing Mix arrives at your doorstep in no time, so you can start cultivating your garden right away.
Customer Satisfaction Guaranteed
Customer satisfaction is at the forefront of Cultivate Colorado's values. With countless positive reviews and testimonials, it's evident that they go above and beyond to exceed customer expectations. Rest assured that when you choose Cultivate Colorado, you're choosing a supplier that prioritizes your satisfaction and success.
Unlock the Potential of Your Garden Today!
Ready to witness remarkable growth and bountiful yields in your garden? Don't miss out on the opportunity to experience the transformative power of our Soul Soilless Growing Mix. Visit Cultivate Colorado's website today and order your supply. Elevate your gardening game with Grow Your Own and Cultivate Colorado!