Welcome to Grow Your Own - Denver's Premier Online Store for All Your Cannabis Growing Needs!
Jul 1, 2021
Products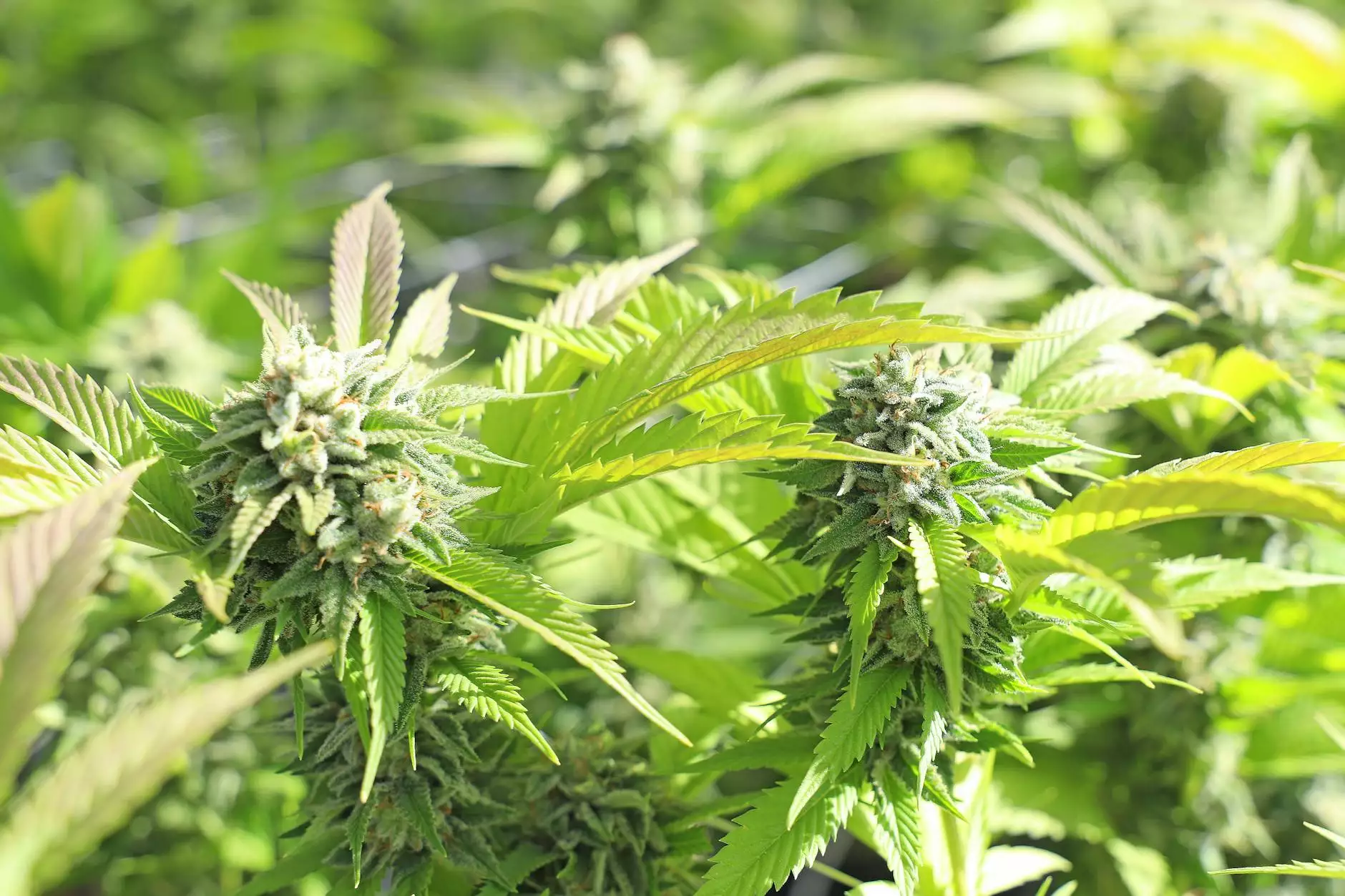 The Twister T6: Making Cannabis Trimming a Breeze
Looking for a top-notch cannabis trimmer that can deliver outstanding results and improve workflow efficiency? Look no further than the Twister T6, available exclusively at Grow Your Own. With its innovative features and exceptional performance, the Twister T6 is a game-changer in the world of cannabis cultivation and trimming.
The Ultimate Trimming Tool
The Twister T6 is designed with one goal in mind - to streamline the trimming process and provide growers with a reliable and efficient tool. Its advanced technology and user-friendly interface make it the perfect choice for both beginners and experienced cannabis cultivators.
Precision and Efficiency
Featuring state-of-the-art trimming technology, the Twister T6 ensures precise and uniform cuts, resulting in a consistent quality of trimmed buds. Its powerful motor and adjustable settings allow you to customize the trimming process according to your specific needs, providing a faster and more efficient trimming experience.
Quality Guaranteed
At Grow Your Own, we understand the importance of quality in your cannabis cultivation journey. That's why we offer only the best products in the market, and the Twister T6 is no exception. Built to last, this trimmer is crafted from durable materials that withstand continuous use and deliver exceptional performance for years to come.
Easy to Use
With its intuitive design and straightforward operation, the Twister T6 ensures hassle-free trimming. The tool is equipped with quick-release tumbler technology, making the cleaning process a breeze. Say goodbye to tedious and time-consuming cleaning routines, and focus on what truly matters - growing and harvesting high-quality cannabis.
Why Choose Grow Your Own?
As Denver's premier online store for all your cannabis growing needs, Grow Your Own is your one-stop-shop for top-notch equipment and exceptional customer service. Here's why you should choose us:
Extensive Product Selection
We offer a wide range of products tailored to meet the unique requirements of cannabis growers. From grow lights to nutrients, trimmers to tents, we have everything you need to set up and maintain a successful cultivation operation.
Expert Advice
Our team of industry experts is dedicated to providing you with the knowledge and guidance you need to maximize your yield and produce premium-quality cannabis. Whether you're a novice grower or a seasoned cultivator, we're here to support you every step of the way.
Fast and Secure Shipping
We understand the importance of prompt delivery, especially when it comes to time-sensitive cultivation activities. That's why we offer fast and reliable shipping options to ensure your products reach you in a timely manner, securely packaged to protect your investment.
Exceptional Customer Service
Your satisfaction is our top priority, and we go above and beyond to ensure you have a seamless shopping experience. Our friendly and knowledgeable customer support team is available to assist you with any questions or concerns you may have, providing personalized assistance whenever you need it.
Shop the Twister T6 at Grow Your Own Today!
Ready to revolutionize your cannabis trimming process and achieve professional-level results? Shop the Twister T6 trimmer now at Grow Your Own and take your cultivation game to new heights. Browse our extensive selection, benefit from our expert guidance, and discover the perfect tools for your growing journey. Join thousands of satisfied customers who have chosen Grow Your Own as their go-to source for all their cannabis cultivation needs. Start shopping today!