CenturionPro 3.0: The Ultimate Harvesting Machine for Unmatched Efficiency
Mar 9, 2021
Products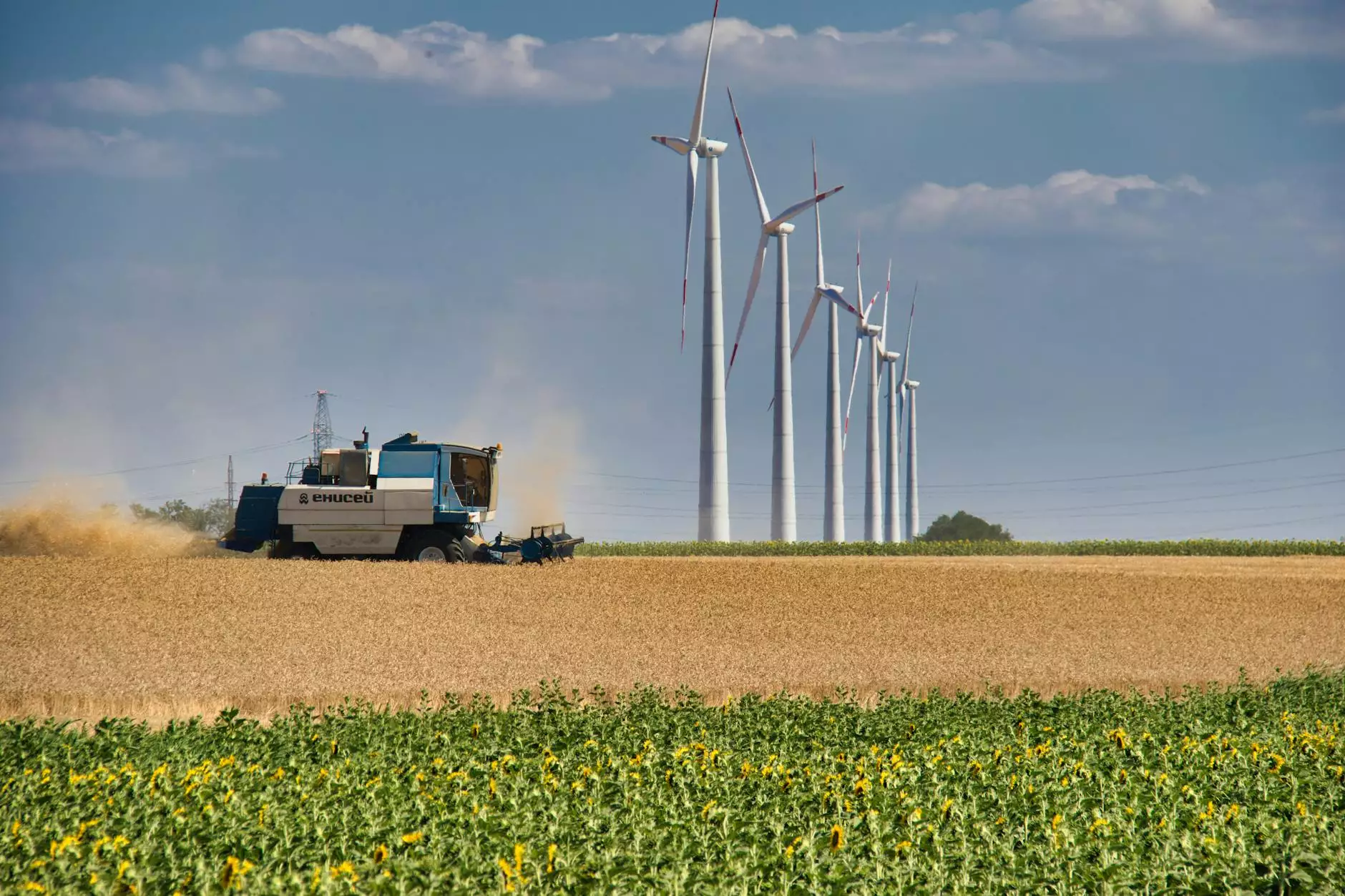 The CenturionPro 3.0 - Revolutionizing the Harvesting Process
At Grow Your Own, we proudly present the CenturionPro 3.0, an exceptional harvesting machine that has set a new standard in the industry. If you are a cultivator looking to optimize your productivity and streamline your operations, this cutting-edge equipment is your ultimate solution.
Unparalleled Efficiency
With the CenturionPro 3.0, growers can experience unrivaled efficiency like never before. This revolutionary machine automates the time-consuming and labor-intensive harvesting process, allowing you to dramatically reduce your workload. Say goodbye to endless hours spent hand-trimming, and say hello to increased productivity and cost savings.
Advanced Trimming Technology
The CenturionPro 3.0 leverages advanced trimming technology to deliver outstanding results. Equipped with precision blades and cutting-edge engineering, this machine can trim large quantities of plants with unmatched precision and consistency. Every batch will come out looking flawless, ensuring top-quality results that meet the highest industry standards.
Speed and Capacity
With a remarkable processing rate of up to 200 pounds per hour, the CenturionPro 3.0 is the epitome of efficiency. Whether you are a small-scale hobbyist or a commercial cultivator, this machine can handle your volume needs. Designed for durability, it can continuously operate with minimal downtime, ensuring maximum throughput and crop turnover.
Intuitive and User-Friendly Design
The CenturionPro 3.0 is engineered to be user-friendly and intuitive, making it accessible to cultivators of all experience levels. Its seamless interface allows for easy customization and control, enabling you to adapt the trimming process to your specific requirements. Spend less time troubleshooting and more time focusing on what matters most – growing your business.
Heavy-Duty Construction for Longevity
We understand the importance of investing in reliable equipment. The CenturionPro 3.0 is constructed using premium materials and components to ensure its longevity and durability. Built to withstand the demanding nature of large-scale operations, this machine will serve you for years to come, providing exceptional value for your investment.
Enhance Your Harvesting Process Today
Don't let outdated harvesting methods slow you down. Upgrade to the CenturionPro 3.0 and experience the future of harvesting. At Grow Your Own, we aim to empower cultivators by providing them with innovative solutions that maximize their potential. Shop the CenturionPro 3.0 now and take your efficiency to new heights.
Customer Reviews
John D., Commercial Grower
"The CenturionPro 3.0 has revolutionized the way we harvest. It has significantly reduced our labor costs and allowed us to scale our operation without compromising quality. We couldn't be happier with this investment."
Sarah G., Hobbyist Grower
"I was initially skeptical about investing in a trimming machine, but the CenturionPro 3.0 has exceeded my expectations. It's easy to use, and the results are phenomenal. Trimming used to be the most time-consuming part of my cultivation process, but now it's a breeze!"
Michael L., Master Grower
"I've tried several trimming machines throughout my career, but none have come close to the CenturionPro 3.0. The speed, precision, and overall performance are unmatched. It has truly transformed how we operate and allowed us to stay ahead in this competitive industry."
Invest in Your Success with the CenturionPro 3.0
As a leader in the eCommerce & Shopping industry, Grow Your Own is committed to providing cultivators with the best tools available. The CenturionPro 3.0 is an investment that will pay for itself in no time, granting you the competitive edge you deserve. Order yours today and experience a whole new level of efficiency in your harvesting process!