Plastic Grow Bags - Cultivate Colorado
Feb 21, 2018
Products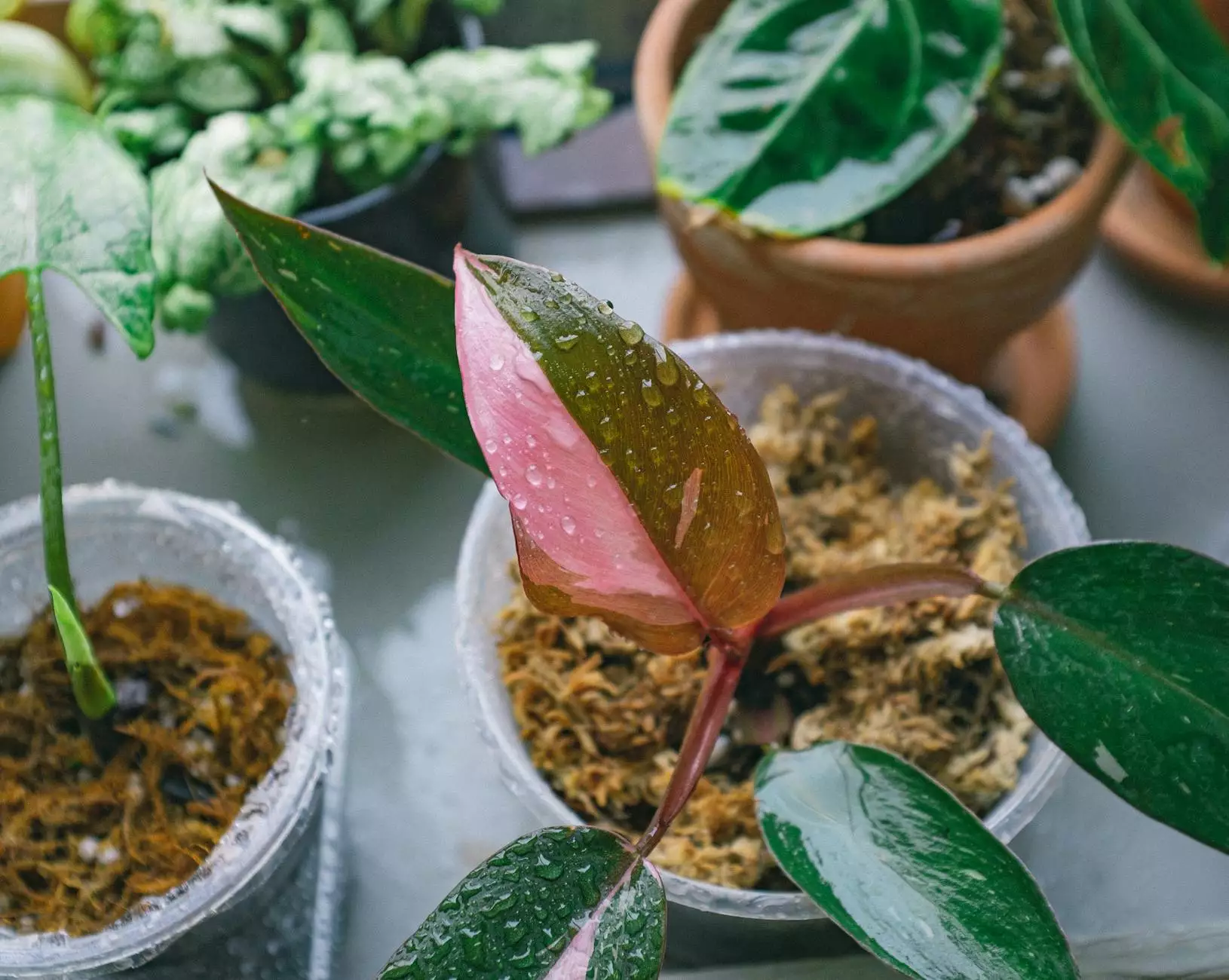 Welcome to Grow Your Own, your one-stop online shop for all your gardening needs!
Are you looking for high-quality plastic grow bags to enhance your gardening experience? Look no further! At Grow Your Own, we offer a wide selection of plastic grow bags that are perfect for cultivating various plants, from vegetables to flowers and herbs.
Why Choose Plastic Grow Bags?
Plastic grow bags have become increasingly popular among gardening enthusiasts due to their numerous benefits. Let's explore why you should consider using plastic grow bags for your gardening needs:
Durability and Longevity
Our plastic grow bags are made from premium quality materials that are designed to withstand the test of time. Unlike traditional pots, plastic grow bags are less prone to cracking or breaking, making them a durable choice for any gardener. You can reuse these bags for multiple growing seasons, saving you money in the long run.
Excellent Drainage and Aeration
Proper drainage and aeration are crucial for the overall health of your plants. Plastic grow bags feature special designs that promote optimal drainage and ensure adequate airflow to the roots. This helps prevent waterlogging and root rot, allowing your plants to thrive and grow to their full potential.
Space-Saving and Portable
One of the significant advantages of plastic grow bags is their space-saving nature. These bags can be easily stacked or arranged in tight spaces, making them perfect for urban gardening or balcony gardens. Additionally, the lightweight and portable nature of plastic grow bags allow you to move your plants around conveniently, optimizing sun exposure or protecting them from extreme weather conditions.
Our Wide Selection of Plastic Grow Bags
At Grow Your Own, we understand that every gardener has unique needs and preferences. That's why we offer a diverse range of plastic grow bags to cater to various gardening requirements. Take a look at some of our popular options:
1. Premium Plastic Grow Bags
Our premium plastic grow bags are the epitome of quality and functionality. These bags are carefully crafted to provide optimal growing conditions for your plants. With sturdy handles for easy transportation and durable construction, these bags are ideal for both indoor and outdoor gardening.
2. Breathable Plastic Grow Bags
If you are concerned about proper airflow and root oxygenation, our breathable plastic grow bags are the perfect choice for you. These bags promote excellent aeration, reducing the risk of root diseases and ensuring healthy plant growth. Whether you are growing vegetables or ornamentals, these bags will help you achieve outstanding results.
3. Fabric-Like Plastic Grow Bags
Our fabric-like plastic grow bags offer the best of both worlds. With the appearance and texture of fabric pots, these bags provide excellent drainage and aeration. The durable plastic material gives them extended durability, making them a reliable option for avid gardeners.
Why Shop at Grow Your Own?
Choosing the right supplier for your gardening needs is essential to ensure a successful growing experience. Here are a few reasons why Grow Your Own is your ultimate destination for plastic grow bags:
High-Quality Products
At Grow Your Own, we prioritize quality above everything else. We source our plastic grow bags from trusted manufacturers who prioritize durability and functionality. When you shop with us, you can rest assured that you are investing in products that will meet and exceed your expectations.
Wide Variety
We understand that every gardener has specific requirements. That's why we offer a wide selection of plastic grow bags to cater to various gardening needs. From different sizes to unique features, you'll find the perfect bag for your plants in our extensive collection.
Expert Advice
Our team of gardening experts is passionate about sharing their knowledge and helping fellow gardeners succeed. Whether you are a beginner or an experienced gardener, we are always available to answer your questions and provide valuable tips and advice to ensure your gardening journey is enjoyable and rewarding.
Convenient Online Shopping
Shopping for plastic grow bags has never been easier! With our user-friendly website, you can browse and order your preferred bags from the comfort of your home. We offer secure payment options and fast delivery, ensuring a hassle-free shopping experience.
So, what are you waiting for? Explore our collection of plastic grow bags today and take your gardening to the next level!
Stay tuned for more exciting gardening products and tips from Grow Your Own! Happy gardening!