Grow Your Own: Green Rooster Multi-Span Light Deprivation Greenhouse
Jul 25, 2021
Products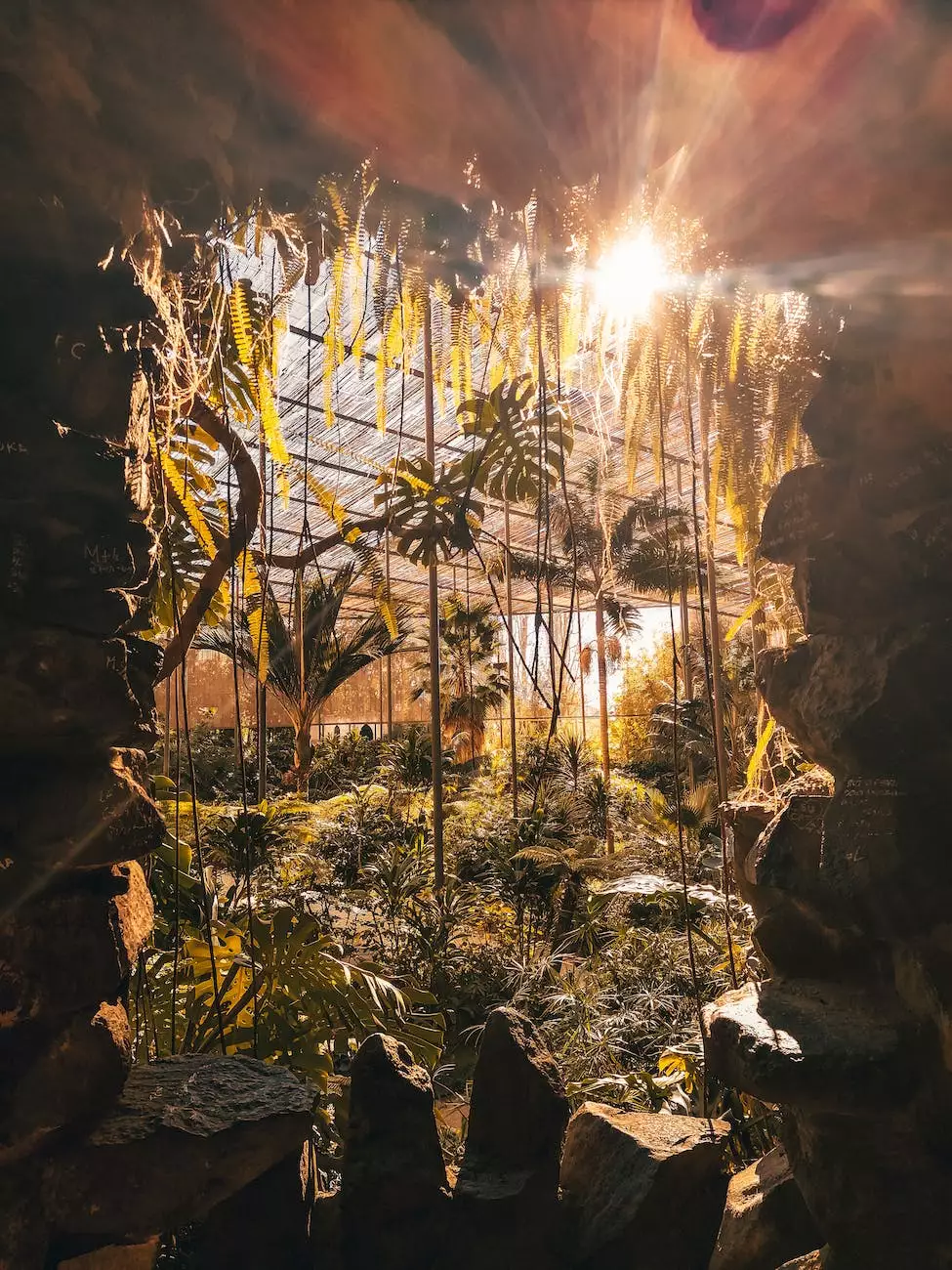 The Ultimate Solution for Efficient Plant Growth with Complete Light Control
Welcome to Grow Your Own, your trusted partner in providing top-of-the-line gardening solutions. We are excited to introduce our flagship product, the Green Rooster Multi-Span Light Deprivation Greenhouse - an advanced greenhouse system designed to maximize crop yield, optimize plant growth cycles, and ensure unparalleled success in your gardening endeavors.
The Green Rooster Advantage
With the Green Rooster Multi-Span Light Deprivation Greenhouse, you can take your gardening to new heights. This cutting-edge innovation offers a range of features and benefits that set it apart from traditional greenhouses:
Light Deprivation Technology
The core of the Green Rooster greenhouse lies in its light deprivation capabilities. Our state-of-the-art technology allows you to easily manipulate the amount of light your plants receive, simulating natural lighting conditions throughout the year. This control enables you to extend growing seasons, speed up growth cycles, and achieve consistent high-quality harvests regardless of external factors.
Optimal Climate Control
The Green Rooster greenhouse is equipped with advanced climate control systems that ensure a favorable environment for your plants. With adjustable ventilation, heating, and cooling mechanisms, you can fine-tune temperature, humidity, and air circulation to create the perfect growing conditions. This precision guarantees healthy, robust plants that thrive throughout every stage of their growth.
Durable and Efficient Design
Designed with durability and efficiency in mind, the Green Rooster Multi-Span Light Deprivation Greenhouse features a sturdy frame constructed from high-quality materials. Its modular design allows for easy assembly, customization, and future expansion. The greenhouse is also engineered to maximize energy efficiency, reducing utility costs while minimizing environmental impact.
Unleash Your Gardening Potential
Imagine having complete control over your crops, regardless of the weather conditions or geographical location. The Green Rooster Multi-Span Light Deprivation Greenhouse empowers you to cultivate a wide variety of plants and crops, ranging from delicate flowers to nutrient-rich vegetables, throughout the year.
Whether you are a seasoned gardener looking to scale up your operations or a beginner eager to explore the world of horticulture, the Green Rooster greenhouse is the perfect solution. It is suitable for both home gardeners and commercial ventures, providing unmatched versatility and quality.
Why Choose Grow Your Own?
At Grow Your Own, we understand the importance of reliable and efficient gardening solutions. With years of experience in the industry, our team of experts is dedicated to delivering products that exceed your expectations. Here's why you should choose us:
Expert Knowledge and Support
Our team of seasoned gardeners and horticulture specialists is always ready to assist you. We provide comprehensive guidance and support to ensure you make the most out of your Green Rooster Multi-Span Light Deprivation Greenhouse.
Top-Quality Products
All our products, including the Green Rooster greenhouse, go through rigorous testing and quality assurance procedures. We strive to offer you only the best, ensuring durability, reliability, and optimal performance.
Exceptional Customer Satisfaction
Thousands of satisfied customers can attest to our commitment to excellence. We prioritize customer satisfaction and aim to build long-term relationships based on trust, professionalism, and outstanding service.
Start Your Journey to Gardening Success Today!
Don't let the limitations of traditional gardening hold you back. Embrace the revolutionary technology of the Green Rooster Multi-Span Light Deprivation Greenhouse and experience the difference it can make in your gardening success. Join the growing community of passionate gardeners and unlock your gardening potential.
Get in touch with Grow Your Own today to learn more about the Green Rooster greenhouse and how it can transform your gardening experience. Start cultivating your own organic oasis and enjoy an abundant harvest year-round.