Leaf Shine - Pest & Disease Control
Oct 1, 2022
Pest Control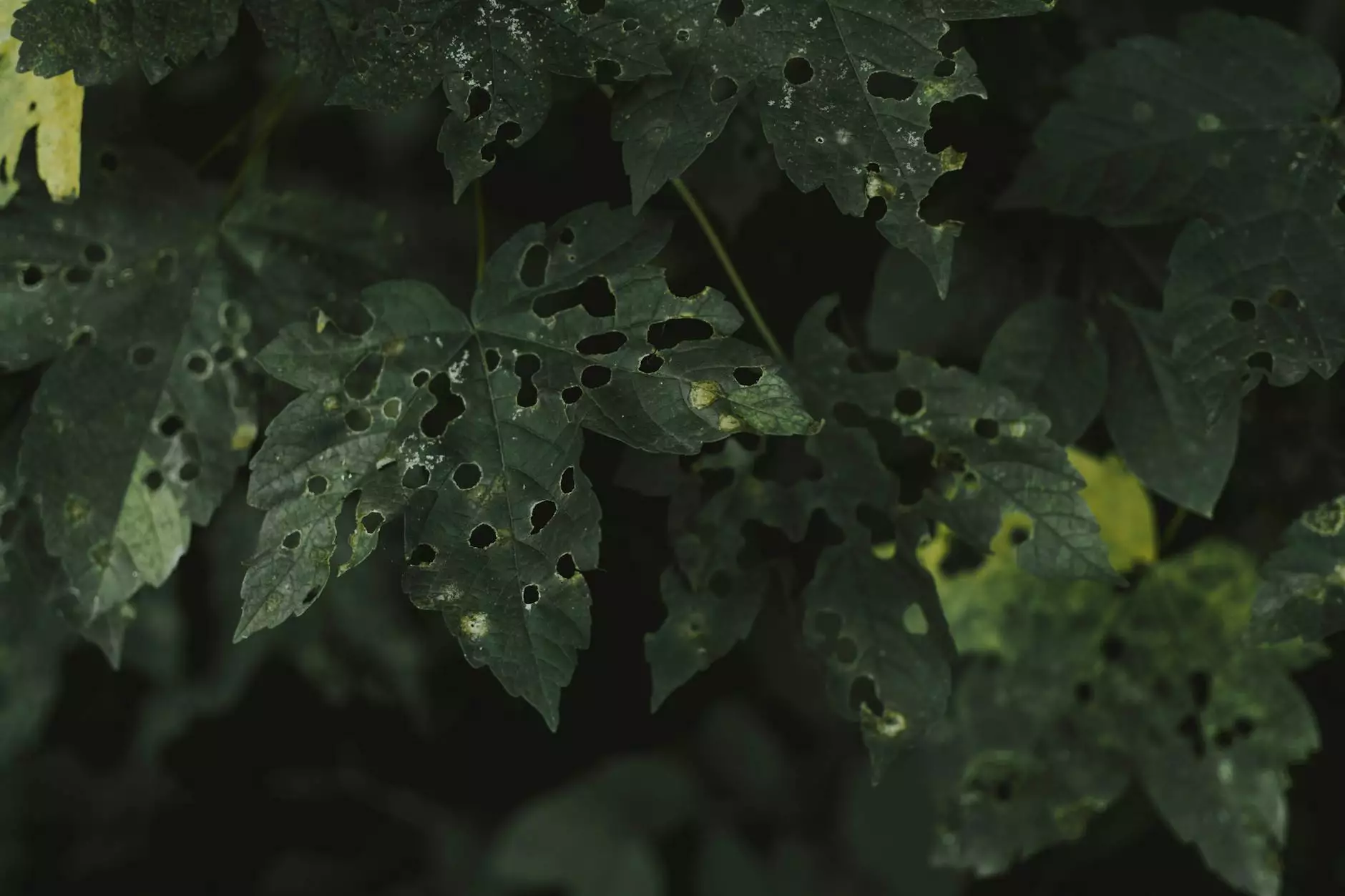 The Importance of Leaf Shine for Your Plants
As a plant enthusiast, you know how vital it is to maintain the health and beauty of your plants. One essential aspect of plant care is controlling pests and diseases. Leaves are often the first point of attack for these intrusions, making it crucial to provide them with an extra layer of protection. This is where leaf shine products come in.
Effective Pest Control with Leaf Shine
Leaf shine products are specifically designed to not only enhance the appearance of your plants but also protect them from pests and diseases. By promoting strong and healthy foliage, these products play a significant role in preventing infestations.
With our extensive range of leaf shine products at Grow Your Own, you can find the ideal solution to suit your specific plant care needs. Our carefully curated selection ensures the highest quality and effectiveness, giving your plants the best chance to thrive.
The Benefits of Leaf Shine
Using leaf shine products has numerous benefits for your plants:
Enhances Plant Appearance: Leaf shine creates a natural and healthy sheen on your plant's foliage, enhancing its overall beauty and aesthetic appeal.
Increases Light Absorption: By removing dust, dirt, and other particulate matter from the leaves, shine products optimize light absorption, maximizing photosynthesis and promoting healthy growth.
Repels Pests: Leaf shine creates a slippery surface that makes it difficult for pests and insects to land on and infest your plants. This acts as a natural deterrent, reducing the risk of damage caused by pests.
Prevents Diseases: A clean, shiny leaf surface is less prone to fungal diseases, preventing the spread of infections and ensuring the overall well-being of your plants.
Revitalizes Tired Leaves: Leaf shine rejuvenates dull and lackluster leaves, giving them a fresh, vibrant appearance that reflects the plant's overall vitality.
Choosing the Right Leaf Shine Product
At Grow Your Own, we understand that every plant and situation is unique. That's why we offer a wide selection of high-quality leaf shine products to meet your specific requirements.
1. Organic Leaf Shine:
For environmentally-conscious gardeners, our organic leaf shine products provide a natural and safe solution. They are made from organic ingredients and free from harmful chemicals, ensuring the well-being of both your plants and the environment.
2. All-Purpose Leaf Shine:
If you're looking for a versatile option suitable for different plant types, our all-purpose leaf shine is the perfect choice. Its gentle formula works effectively on various foliage, leaving behind a long-lasting shine.
3. Targeted Pest Control:
For plants that are particularly vulnerable to specific pests, our targeted pest control leaf shine products offer a focused solution. These products are designed to repel and deter specific pests, providing targeted protection.
Tips for Using Leaf Shine
To make the most of leaf shine and ensure optimal results, follow these tips:
Read Instructions: Carefully read and follow the instructions provided by the manufacturer to ensure proper application.
Test on a Small Area: Before applying leaf shine to your entire plant, test it on a small, inconspicuous area to ensure compatibility and prevent any adverse reactions.
Clean the Leaves: Thoroughly clean the leaves from dust, dirt, and other debris before applying the leaf shine product. This ensures maximum effectiveness.
Apply in Moderate Conditions: Choose a day with moderate temperature and humidity for optimal leaf shine application. Avoid applying in extreme weather conditions.
Regular Maintenance: Incorporate leaf shine into your regular plant care routine to maintain the health and appearance of your plants over time.
Conclusion
Investing in high-quality leaf shine products is key to effectively controlling pests and diseases while promoting the overall health and beauty of your plants. With our wide range of leaf shine options at Grow Your Own, you can trust that you're choosing the best for your plants' needs. Take advantage of these effective solutions and see the remarkable difference they can make for your garden.
Visit Grow Your Own today and explore our selection of leaf shine products to give your plants the protection and care they deserve!