Plant Root Inoculant - Promoting Healthy Plant Growth at Grow Your Own
Sep 13, 2022
Products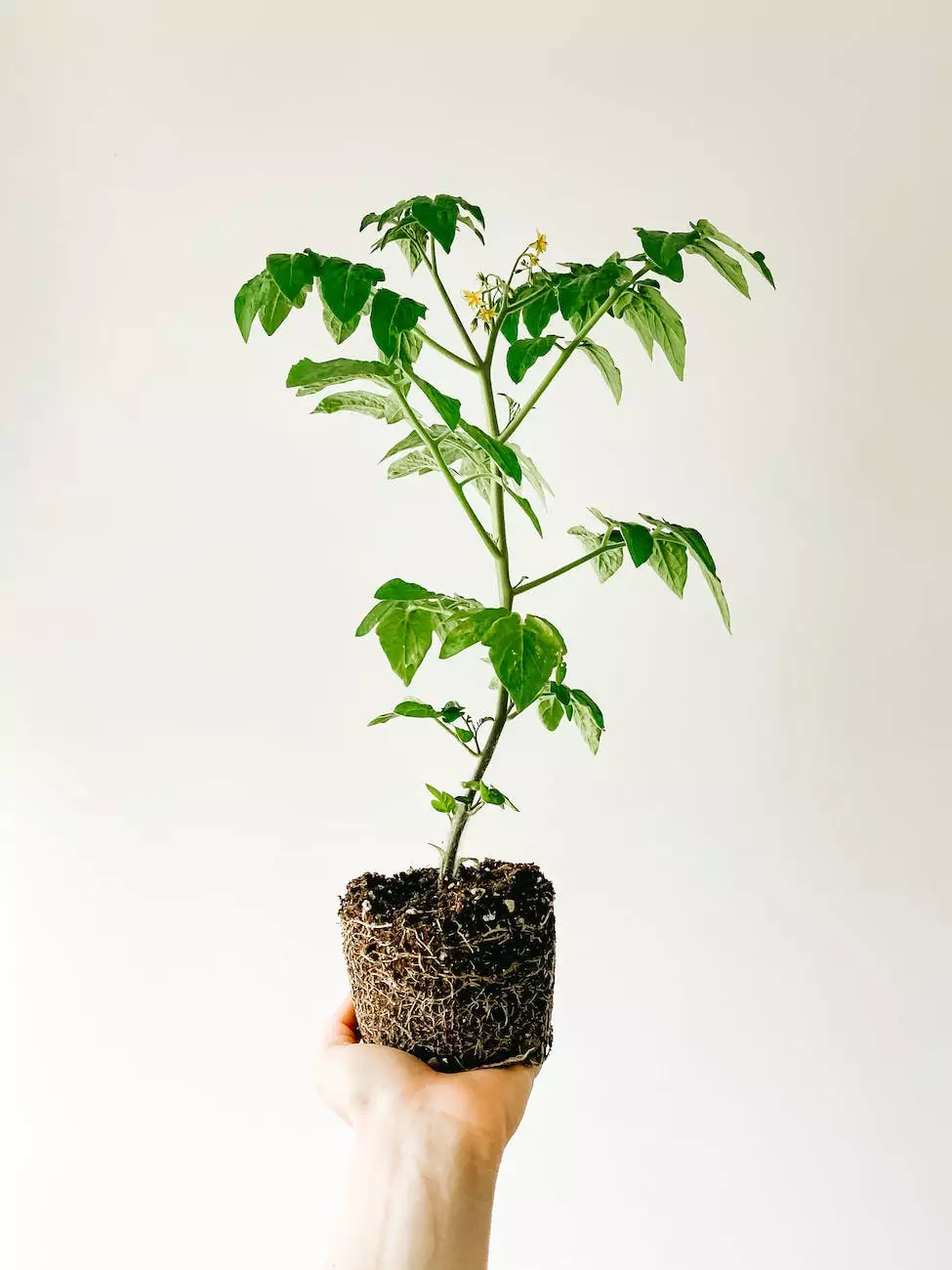 Why Choose Plant Root Inoculants?
When it comes to nurturing your plants and ensuring their optimal growth, using a high-quality plant root inoculant can make a world of difference. At Grow Your Own, we understand the importance of providing our customers with top-notch inoculant products that are designed to enhance your plants' root systems and promote healthier growth.
Our extensive range of plant root inoculants is carefully curated to cater to the diverse needs of gardening enthusiasts, whether you're a seasoned gardener or just starting out. With our products, you can take your gardening experience to the next level by harnessing the beneficial bacteria and fungi that naturally occur in the soil.
Introducing Our Premium Plant Root Inoculants
At Grow Your Own, we take pride in sourcing the highest quality plant root inoculants available on the market. We know that every gardener has unique requirements, which is why we offer a wide selection of inoculant options to cater to various plant types and growing conditions.
1. Rhizobium-Based Inoculants
Rhizobium-based inoculants are specifically formulated to promote nitrogen fixation in legume plants. If you're growing crops such as soybeans, alfalfa, or clover, our rhizobium-based inoculants can significantly improve the nitrogen availability in your soil, leading to healthier and more vigorous plants.
2. Mycorrhizal-Based Inoculants
Mycorrhizal-based inoculants contain beneficial fungi that form a symbiotic relationship with plant roots. These fungi facilitate nutrient absorption, particularly phosphorus, and enhance the plants' ability to withstand stressors such as drought and disease. Whether you're cultivating fruit trees, vegetables, or ornamental plants, our mycorrhizal-based inoculants are an excellent choice.
3. Bacterial-Based Inoculants
Bacterial-based inoculants are designed to colonize plant roots and enhance nutrient uptake. By introducing naturally occurring beneficial bacteria to your soil, you can optimize the availability of essential nutrients like nitrogen, phosphorus, and potassium. This promotes stronger root development and overall plant growth, benefiting both your indoor and outdoor plants.
The Benefits of Using Plant Root Inoculants
When you incorporate plant root inoculants into your gardening routine, you unlock a host of incredible benefits that can help your plants thrive. Here are just a few advantages our customers have experienced:
Improved Nutrient Uptake: Inoculants increase the plants' ability to absorb essential nutrients from the soil, maximizing their overall nutrient uptake.
Enhanced Root Development: By promoting healthy root growth, inoculants provide a strong foundation for the plants, ensuring their stability and long-term vitality.
Natural Disease Resistance: The beneficial bacteria and fungi in inoculants help create a protective barrier around the roots, improving the plants' ability to defend against harmful pathogens.
Environmental Sustainability: Using inoculants reduces the need for synthetic fertilizers, minimizing the environmental impact of your gardening practices.
Shop the Finest Plant Root Inoculants at Grow Your Own
At Grow Your Own, we strive to provide our customers with the best plant root inoculants the market has to offer. Our wide range of products covers various plant types and growing conditions, ensuring you'll find the perfect inoculant for your needs.
By incorporating our premium plant root inoculants into your gardening routine, you can transform your plants' growth and achieve exceptional results. Don't compromise on the health and vitality of your plants - shop with us today and experience the power of high-quality inoculants!
This page content has been optimized by Grow Your Own to provide valuable information on plant root inoculants. We are committed to helping our customers succeed in their gardening endeavors.