FoxFarm Happy Frog Potting Soil, 2 cu ft (48/Plt) | Grow Your Own
May 22, 2021
Products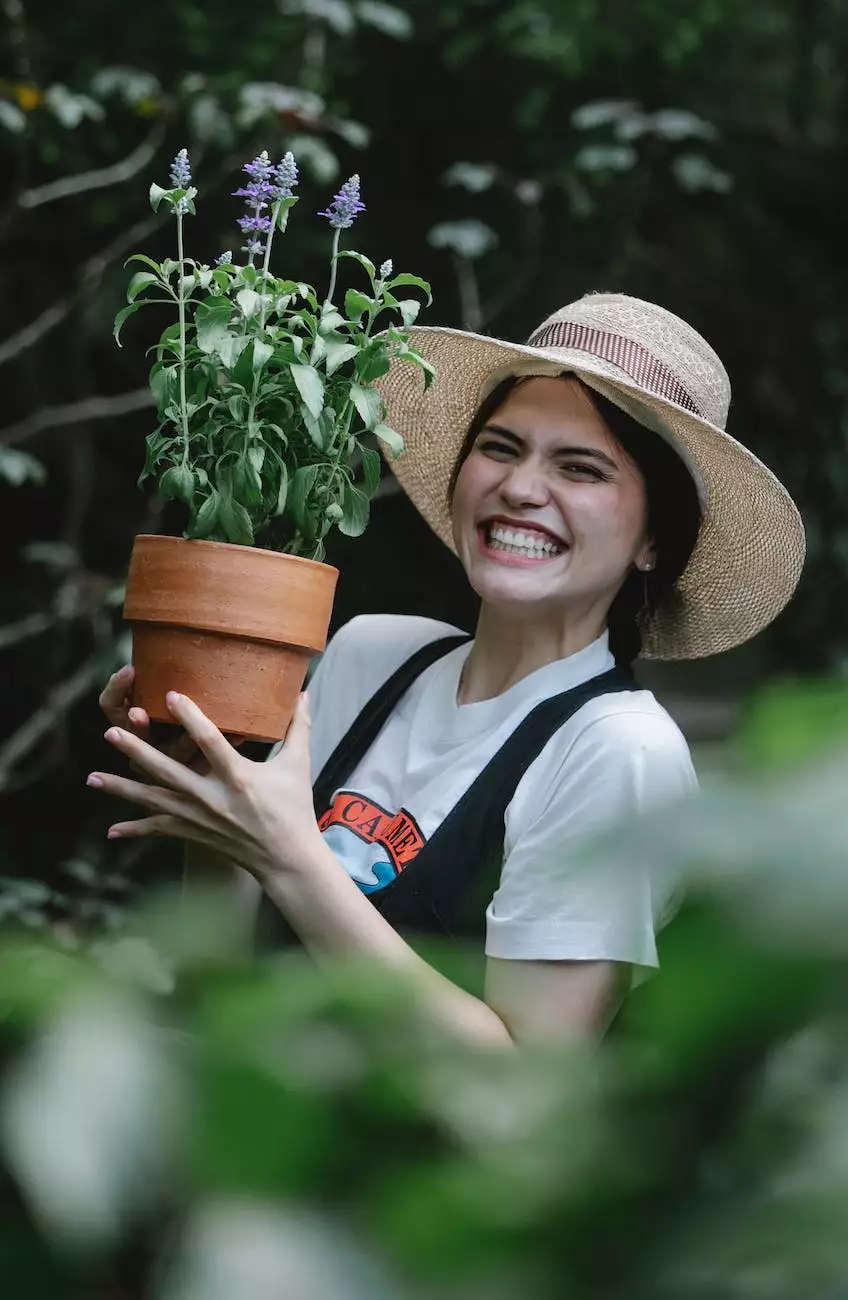 Introduction
Looking for the perfect potting soil for your gardening needs? Look no further! Grow Your Own presents the FoxFarm Happy Frog Potting Soil, a high-end and top-rated potting soil that will help you achieve outstanding results in your gardening endeavors. With our 2 cu ft bag, you'll have ample soil to nourish your plants and promote healthy growth.
The Importance of Quality Potting Soil
A great garden starts with quality soil. Whether you're a seasoned gardener or just starting out, the FoxFarm Happy Frog Potting Soil is designed to meet all your gardening requirements. This nutrient-rich soil is carefully formulated to provide a well-balanced blend of organic materials, beneficial microbes, and essential nutrients that your plants need to thrive.
Benefits of FoxFarm Happy Frog Potting Soil
Nutrient-Rich Composition
The FoxFarm Happy Frog Potting Soil is crafted using a premium blend of humus, worm castings, bat guano, and other organic materials. These ingredients work together to provide your plants with a rich source of essential nutrients, promoting healthy root growth, and enhancing overall plant development.
Improved Drainage and Moisture Retention
Our potting soil is carefully designed to strike the perfect balance between drainage and moisture retention. It ensures that water is properly distributed to the roots while preventing overwatering and root rot. This feature is especially crucial in preventing waterlogged soil, a common issue that can hinder plant growth.
Enhanced Aeration
The FoxFarm Happy Frog Potting Soil is created with the intention of providing optimal aeration to your plants' root systems. This allows for better absorption of oxygen and improved nutrient uptake, resulting in healthier and more robust plants that can better resist diseases and environmental stressors.
Safe and Environmentally Friendly
At Grow Your Own, we prioritize both the health of your plants and the environment. The FoxFarm Happy Frog Potting Soil is free from harmful chemicals and synthetic fertilizers, ensuring the safety of your plants and the sustainability of your garden. You can trust that your gardening practices align with eco-friendly standards when using our potting soil.
How to Use
Using the FoxFarm Happy Frog Potting Soil is simple and straightforward. Follow these steps to get the most out of your gardening experience:
Choose a suitable planting container or garden bed.
Fill the container or bed with the Happy Frog Potting Soil, leaving enough space for the roots of your plants.
Gently place your plants in the soil, ensuring proper spacing.
Cover the roots with additional potting soil and gently firm it around the base of the plant.
Water your plants thoroughly, allowing the soil to settle.
Maintain regular watering and follow appropriate plant care guidelines for optimal results.
Why Choose Grow Your Own
Grow Your Own is a trusted name in the gardening industry. We strive to provide our customers with the highest quality products, and the FoxFarm Happy Frog Potting Soil is no exception. When choosing us, you can expect:
Premium quality potting soil that meets the highest industry standards.
Expert guidance and support from our knowledgeable team.
Fast and reliable shipping to ensure you receive your products in a timely manner.
A dedication to sustainable and eco-friendly gardening practices.
A passion for helping you grow your own garden successfully.
Conclusion
Invest in the FoxFarm Happy Frog Potting Soil, and watch your garden thrive like never before. With its nutrient-rich composition, enhanced drainage and moisture retention, improved aeration, and eco-friendly nature, this potting soil is the perfect choice for any gardener. Trust Grow Your Own to provide you with the best products for your gardening needs. Start growing your own garden today!
References:
[1] FoxFarm Happy Frog Potting Soil - Product Specification
[2] Tips for Successful Gardening with Potting Soil - Gardening Journal
[3] The Importance of Quality Potting Soil for Plant Growth - Gardening Today
[4] Benefits of Organic Potting Soil - Sustainable Gardening Association
[5] Aeration in Potting Soil - Gardening Insights Magazine