Discover the Perfect Pot (36/Cs) for Your Gardening Needs
Jun 3, 2022
Products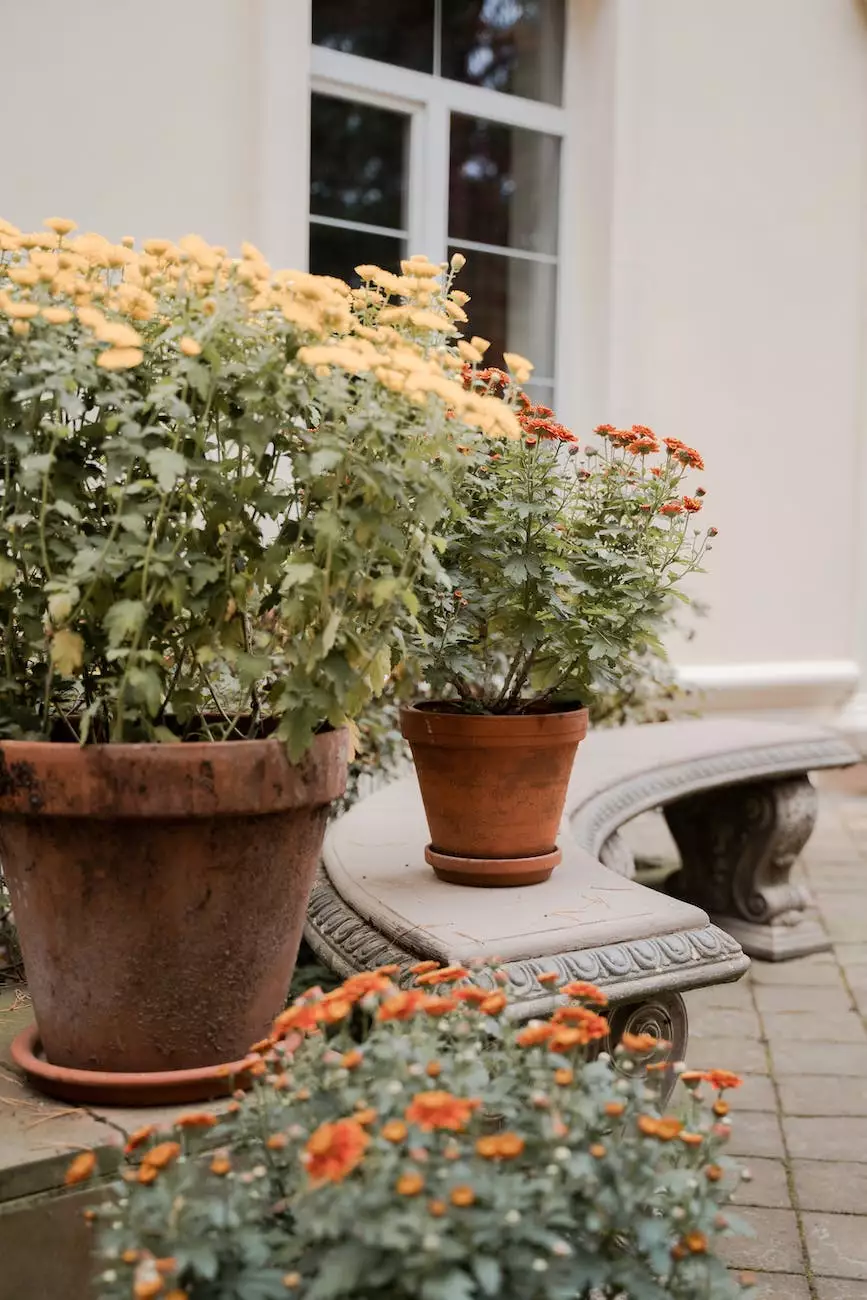 Introduction
Welcome to Grow Your Own, your go-to destination for all your gardening needs. We are proud to present the Perfect Pot (36/Cs), a high-quality and durable pot designed to enhance your gardening experience. Whether you are a seasoned gardener or just starting out, our Perfect Pots are the perfect choice for growing healthy and bountiful plants.
Why Choose Perfect Pots (36/Cs)?
When it comes to choosing the right pots for your plants, quality matters. Our Perfect Pots (36/Cs) are specially crafted to provide optimal growing conditions while ensuring longevity and durability. Here are some reasons why you should choose our Perfect Pots:
1. Superior Material
Our Perfect Pots are made from high-quality, food-grade plastic that is both lightweight and durable. This material promotes proper drainage, prevents root rot, and allows roots to breathe, leading to healthier and stronger plants. Additionally, the pots are UV-resistant, ensuring they can withstand varying weather conditions.
2. Versatility
Perfect Pots (36/Cs) are available in various sizes, allowing you to accommodate plants of different stages and sizes. Whether you're starting seeds, transplanting seedlings, or nurturing mature plants, our pots have you covered. Their modular design also makes them stackable, saving you valuable space in your garden or greenhouse.
3. Enhanced Root Development
The Perfect Pots have unique features such as root-promoting ribs that guide root growth and prevent root circling. These ribs encourage the roots to grow downwards, leading to healthier root systems and improved nutrient uptake. The pots also have bottom channels that provide additional aeration, preventing waterlogging and promoting vigorous root development.
4. Easy to Use
Our Perfect Pots are designed with convenience in mind. They feature ergonomic handles for easy transportation and maneuverability. The pots have smooth edges, making it safe and comfortable to handle, especially during transplanting. The stackable design also simplifies storage, making gardening a breeze.
How to Use Perfect Pots (36/Cs)
Using our Perfect Pots (36/Cs) is straightforward and hassle-free. Follow these steps to ensure successful planting:
Select the appropriate pot size based on your plant's needs.
Fill the pot with a well-draining potting mix, leaving enough room for the roots to grow.
Gently remove the plant from its current container and place it in the Perfect Pot.
Add more potting mix around the plant, ensuring it is firmly secured.
Water the plant thoroughly, allowing excess water to drain.
Place the pot in an area that receives adequate sunlight for optimal plant growth.
Maintain proper watering and provide necessary nutrients to support plant growth.
Shop Perfect Pots (36/Cs) Now
Ready to take your gardening to the next level? Browse our wide selection of Perfect Pots (36/Cs) and find the perfect fit for your plants. We offer competitive prices and a satisfaction guarantee, so you can shop with confidence. Don't miss out on the opportunity to provide your plants with the best growing environment.
At Grow Your Own, we are passionate about helping you succeed in your gardening journey. With our Perfect Pots (36/Cs) and other premium gardening supplies, you can achieve the flourishing garden you've always dreamed of. Shop online now and experience the Grow Your Own difference!