GEOLITE Clay Pebbles 45L
Mar 13, 2022
Products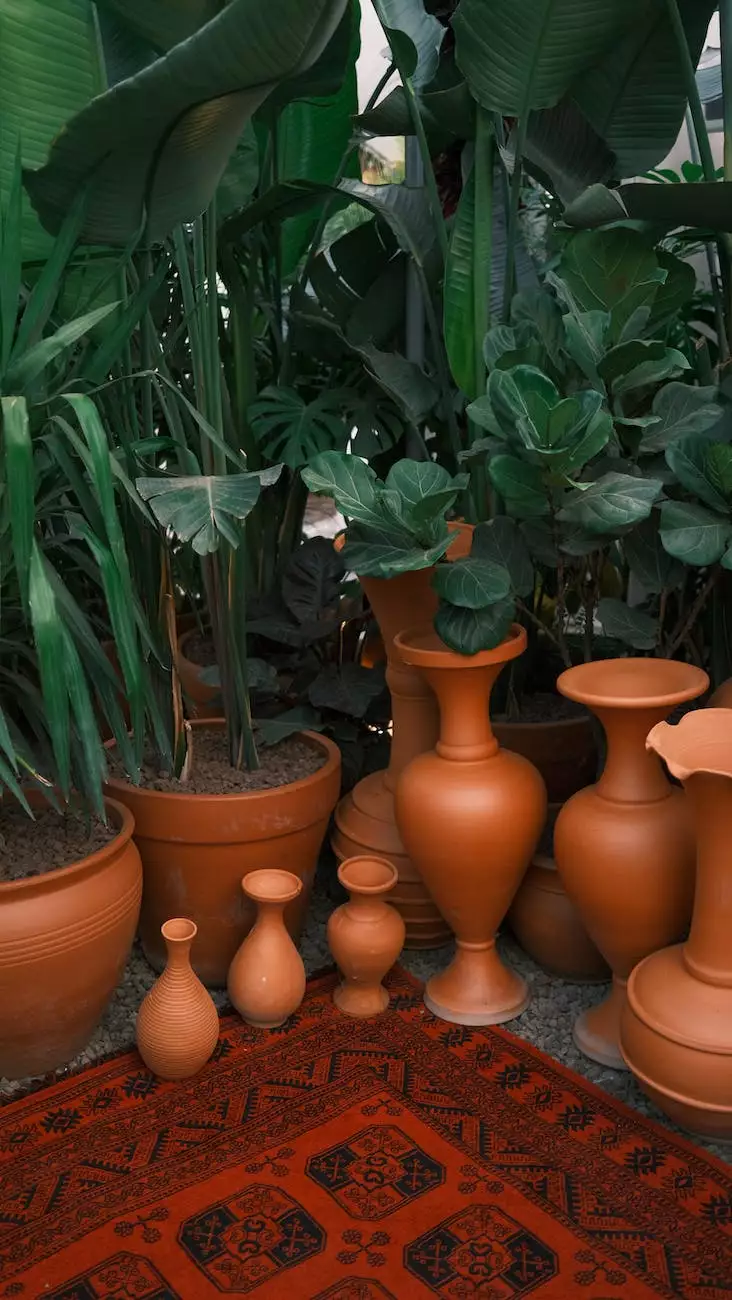 About GEOLITE Clay Pebbles 45L
Discover the perfect growing medium for your hydroponic system with GEOLITE Clay Pebbles 45L. These high-quality clay pebbles are designed to provide optimal support and aeration to your plants, ensuring healthy growth and maximum yields.
Why Choose GEOLITE Clay Pebbles 45L?
When it comes to hydroponic gardening, the choice of growing medium plays a crucial role in the success of your plants. GEOLITE Clay Pebbles 45L offer several advantages that make them the ideal option for both beginner and experienced growers:
1. Superior Drainage and Aeration
GEOLITE Clay Pebbles 45L have a porous structure that allows for excellent drainage, preventing waterlogged roots and the risk of root rot. The pebbles also provide ample aeration to the root zone, promoting healthy oxygen levels and nutrient absorption.
2. pH Neutral and Inert
One of the key benefits of using GEOLITE Clay Pebbles 45L is their pH neutrality and inert nature. This means that they do not affect the pH balance of your hydroponic system, allowing you to have better control over the nutrient uptake of your plants.
3. Lightweight and Easy to Handle
At Grow Your Own, we understand the importance of convenience in hydroponic gardening. GEOLITE Clay Pebbles 45L are lightweight, making them easy to transport, handle, and distribute across different systems or containers. Their uniform size and shape also ensure consistent performance.
4. Ideal for Hydroponic Systems
Whether you're using a flood and drain system, deep water culture, or any other hydroponic setup, GEOLITE Clay Pebbles 45L are compatible with various techniques. They provide reliable support to your plants' root systems while offering an optimal balance of water retention and aeration.
How to Use GEOLITE Clay Pebbles 45L
Using GEOLITE Clay Pebbles 45L in your hydroponic system is quick and easy. Follow these simple steps to ensure the best results:
1. Clean and Rinse
Before use, it's essential to clean and rinse the clay pebbles thoroughly. This helps remove any dust or debris and ensures a clean growing environment for your plants.
2. Fill Your Growing Container
Fill your hydroponic growing container with GEOLITE Clay Pebbles 45L. Ensure that the container has proper drainage holes to prevent water accumulation.
3. Plant Your Seeds or Transplants
Gently plant your seeds or transplants into the clay pebbles, ensuring that they are securely positioned. The pebbles provide stability to the roots while allowing for sufficient airflow.
4. Monitor and Maintain
Regularly monitor the moisture levels in your hydroponic system and adjust nutrient solutions accordingly. The clay pebbles will retain some water while providing excellent drainage, contributing to a balanced moisture environment for your plants.
Shop for GEOLITE Clay Pebbles 45L at Grow Your Own
At Grow Your Own, we are committed to providing hydroponic enthusiasts with top-quality products for successful gardening. Our GEOLITE Clay Pebbles 45L are sourced from trusted manufacturers, ensuring consistent performance and customer satisfaction.
Visit our online store today and explore our wide range of hydroponic supplies, including GEOLITE Clay Pebbles 45L. With our competitive prices and fast shipping, growing your own plants has never been easier.
Conclusion
GEOLITE Clay Pebbles 45L are the perfect choice for hydroponic gardening. Their superior drainage, pH neutrality, lightweight nature, and compatibility with various systems make them a reliable growing medium for optimal plant growth. Take your hydroponic gardening to the next level with GEOLITE Clay Pebbles 45L, available at Grow Your Own.