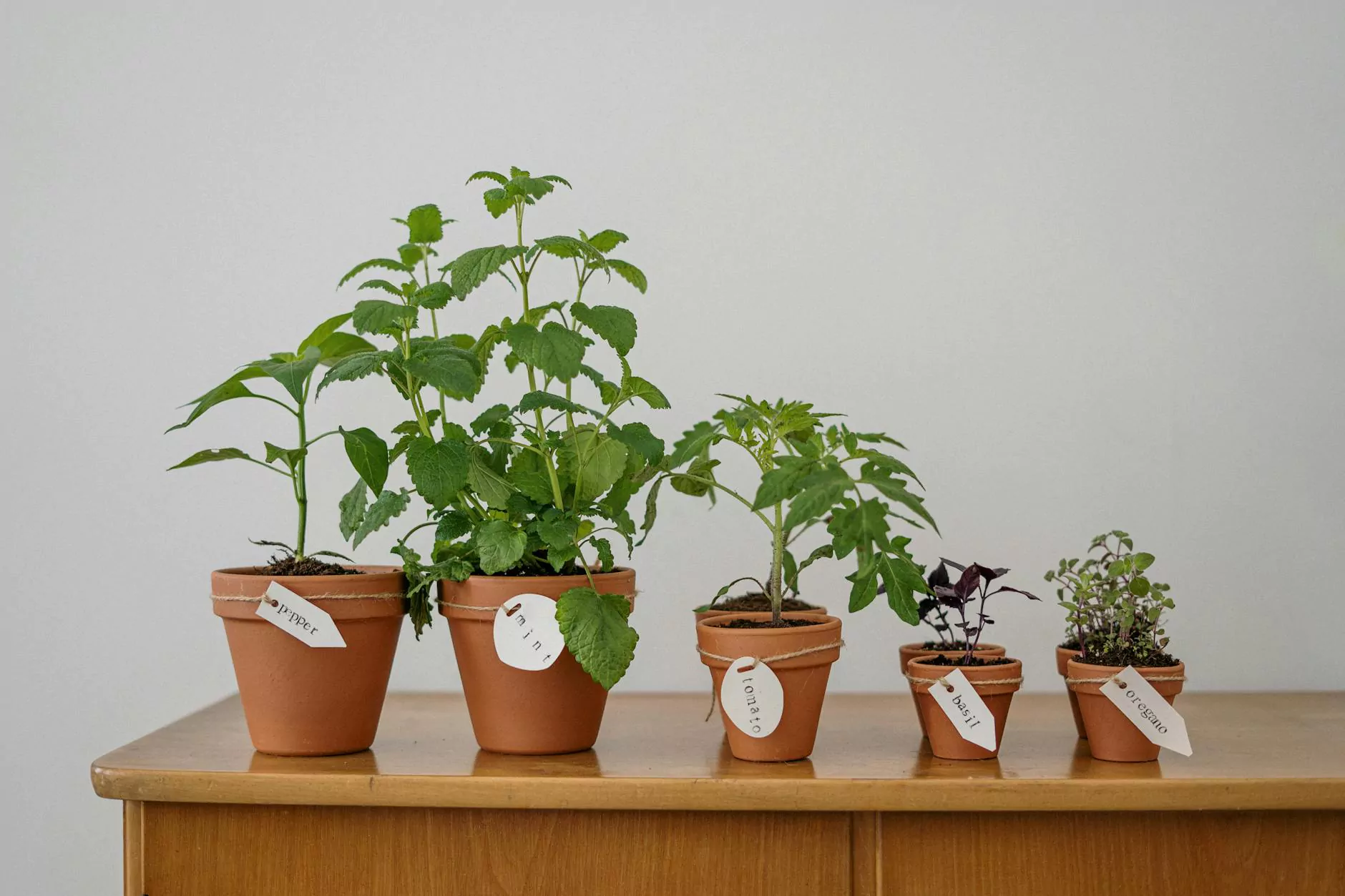 Discover Optimal Plant Finishing with HEAVY 16 Finish Products
At Grow Your Own, we take pride in offering top-of-the-line products for plant cultivation. Our partnership with Cultivate Colorado allows us to present the renowned HEAVY 16 Finish line to our customers. Whether you are a seasoned grower or just starting, our range of HEAVY 16 Finish products will help you achieve exceptional results.
The Importance of Proper Plant Finishing
When it comes to cultivating healthy and robust plants, proper finishing is crucial. The finishing stage plays a vital role in the overall growth cycle and determines the final quality of your plants. Whether you grow for personal use or for commercial purposes, achieving optimal finishing is key to maximizing yields and obtaining the desired characteristics in your plants.
Why Choose HEAVY 16 Finish?
HEAVY 16 Finish products are specifically designed to enhance the final stages of plant growth. Their unique formulations promote exceptional flower development, nutrient uptake, and overall health. With a focus on precise nutrition, HEAVY 16 Finish ensures that your plants receive the essential elements they need to thrive.
Superior Nutrient Formulas
HEAVY 16 Finish offers a range of superior nutrient formulas tailored to different plant varieties and growing systems. Each formula is meticulously crafted to provide the perfect balance of macro and micronutrients, ensuring optimal plant health and vigor during the final stages of growth. Our products are suitable for use in both soil-based and hydroponic systems, giving you flexibility in your cultivation methods.
Unmatched Quality Control
HEAVY 16 Finish products undergo rigorous quality control measures to guarantee their reliability and effectiveness. Every batch is carefully tested, ensuring consistent nutrient ratios and purity. With HEAVY 16 Finish, you can trust that you're using products of unmatched quality and reliability.
Proven Results
Thousands of growers worldwide have achieved remarkable results using HEAVY 16 Finish products. From hobbyists to large-scale cultivation operations, our products have consistently delivered outstanding outcomes. Don't just take our word for it – the testimonials and success stories speak for themselves.
Maximize Your Yield and Quality with HEAVY 16 Finish
HEAVY 16 Finish products are designed to maximize both yield and quality in your plants. By providing the optimal balance of essential nutrients and beneficial additives, you can expect superior flower development, enhanced terpene production, and improved plant structure. Achieve the ultimate finish for your plants with HEAVY 16 Finish.
Trust Cultivate Colorado for Your HEAVY 16 Finish Needs
Cultivate Colorado, our trusted partner, is a leading provider of high-quality gardening and cultivation products. Their commitment to offering only the best products aligns perfectly with our vision at Grow Your Own. Together, we ensure that you have access to the latest and most effective tools for successful plant cultivation.
To explore the full range of HEAVY 16 Finish products, visit our website or reach out to our knowledgeable customer support team. Embark on a path to extraordinary plant finishes and unlock the true potential of your cultivation endeavors.
Grow Your Own: Your Partner in Exceptional Plant Cultivation
Grow Your Own is a trusted name in the eCommerce & Shopping industry, dedicated to providing top-notch products and resources for plant enthusiasts. With a wide selection of premium cultivation supplies, we meet the diverse needs of growers at all levels of expertise. Combined with our expertise in SEO and copywriting, we aim to offer the best possible online experience for our customers.
Your Success Starts Here
Whether you're growing indoors or outdoors, for personal use or commercial production, Grow Your Own has you covered. Our commitment to quality, customer satisfaction, and comprehensive content ensures that you have all the tools and information necessary for successful cultivation. Experience the difference with Grow Your Own.
Unparalleled Customer Support
At Grow Your Own, we value our customers and strive to provide unparalleled customer support. Our knowledgeable team is ready to assist you with any inquiries, product recommendations, or cultivation guidance. We are here to support your journey from start to finish.
Explore Our Product Range
Browse our website to discover an extensive selection of premium cultivation products, including grow lights, nutrient solutions, grow tents, and much more. With Grow Your Own, you have everything you need to create the optimal environment for successful plant growth.
Stay Informed with Our Blog
In addition to our top-of-the-line products, we offer a regularly updated blog featuring informative articles, tips, and industry insights. Stay informed about the latest advancements in plant cultivation and take your knowledge to the next level.
Join Our Growing Community
Join our vibrant community of plant enthusiasts on social media platforms, where you can connect with like-minded individuals, share your experiences, and get inspired. Together, we can cultivate something extraordinary.
Experience the HEAVY 16 Finish difference today and witness the extraordinary results firsthand. Embrace the power of optimal plant finishing and elevate your cultivation game to new heights with Grow Your Own and Cultivate Colorado.