Propagation - Page 1
Feb 20, 2022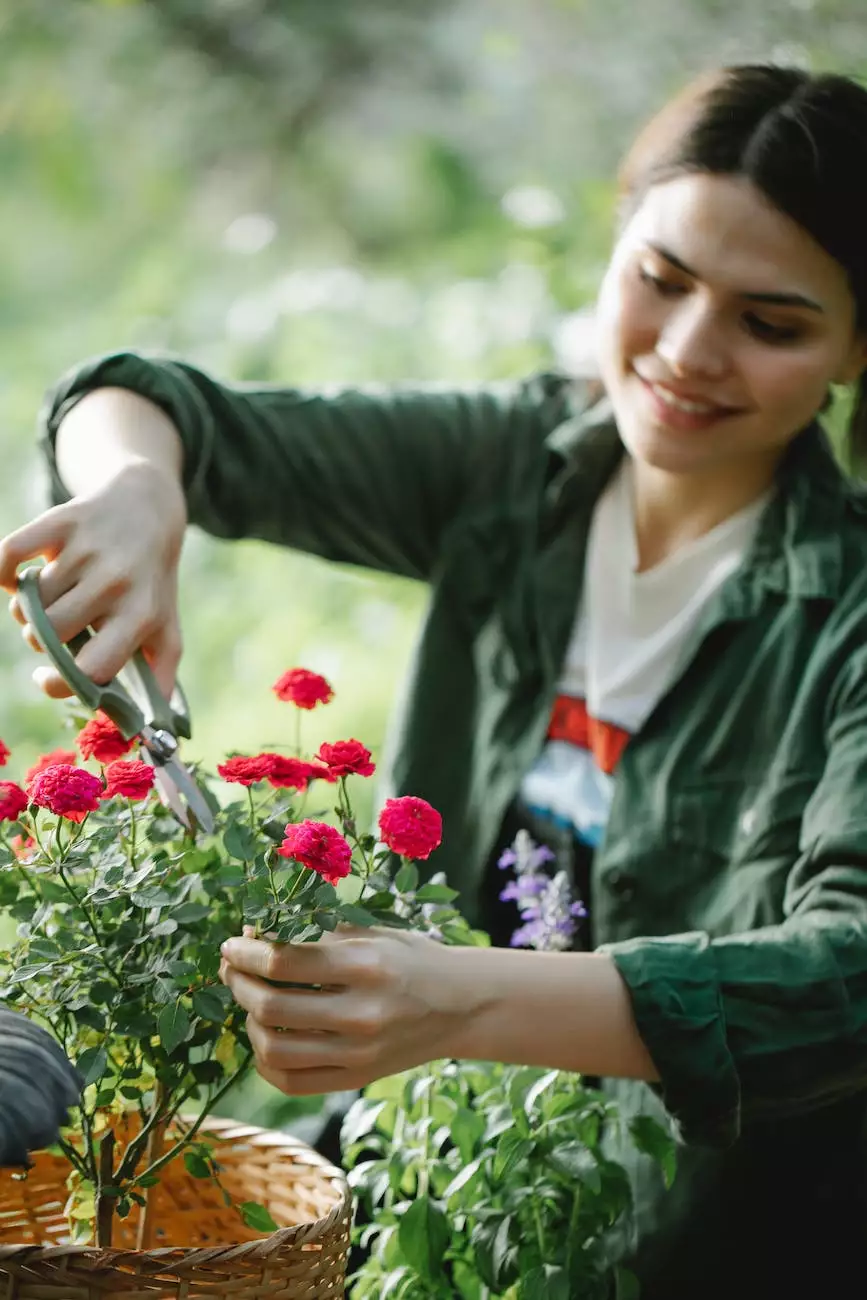 The Art and Science of Plant Propagation
Welcome to Grow Your Own, your trusted source for all things related to plant propagation. Whether you are a seasoned gardener or just starting out, learning the techniques of plant propagation can immensely benefit your garden. This comprehensive guide will walk you through various propagation methods, offering valuable insights and tips for successful plant growth.
Understanding Plant Propagation
Plant propagation involves reproducing plants from existing ones. This process allows gardeners to create new plants while preserving desired characteristics. Additionally, propagation is a cost-effective way to expand your garden and share plants with friends and family.
There are several methods of plant propagation, including seed propagation, cutting propagation, division, layering, and grafting. Each method has its own purpose and benefits, and we will explore them in detail throughout this guide.
Seed Propagation: The Beginning of Life
Seeds are nature's way of creating new life. Understanding the intricacies of seed propagation is essential for every gardener. From germination to caring for seedlings, this section will cover it all.
The Germination Process
Germination is the process by which a seed develops into a new plant. It involves environmental factors such as water, temperature, and light. By providing optimal conditions, you can ensure a high germination rate and healthy seedlings.
When starting seeds, it is crucial to choose the right soil mix and containers. Proper watering and adequate drainage are essential for seed germination. Supplemental lighting, such as fluorescent or LED grow lights, can also assist in providing the necessary light for seedlings.
Transplanting Seedlings
Once your seeds have germinated and seedlings are established, it's time to transplant them into their permanent growing location. You should take care to harden off your seedlings gradually before moving them outdoors, ensuring they are acclimated to the outside environment.
When transplanting, make sure to provide the right planting depth, spacing, and soil conditions for each plant species. This will give your seedlings the best possible start and set them on the path to thriving in your garden.
Cutting Propagation: Unlocking Nature's Potential
Asexual Reproduction through Cuttings
Cutting propagation is a popular and effective method of plant reproduction. It involves taking a plant cutting, encouraging it to develop roots, and ultimately grow into a new plant. Cuttings can be taken from stems, leaves, or roots, depending on the plant species.
There are various types of cuttings, such as softwood cuttings, hardwood cuttings, and semi-hardwood cuttings. Each type has its own requirements and ideal timing for success. By carefully following the appropriate steps, you can propagate a wide range of plants with cutting propagation.
Providing the Ideal Growing Conditions
In order to achieve successful root development, cuttings require specific environmental conditions. Adequate humidity, consistent moisture, and suitable temperature ranges are crucial factors for rooting. Applying rooting hormones can also enhance the rooting process.
Once your cuttings have rooted, it is important to gradually acclimate them to their new growing environment, just like with seedlings. Ensuring proper care and monitoring will lead to healthy, well-established plants.
Division, Layering, and Grafting: Advanced Techniques for Plant Propagation
Dividing Plants for Multiplication
Division is a common method used to propagate plants with clumping or spreading growth habits, such as grasses and perennials. By dividing the main plant into smaller sections, each with its own roots, you can multiply your plant collection.
Timing is crucial when dividing plants, and it typically aligns with specific plant growth cycles. Proper planting and post-division care are essential for ensuring healthy plants.
Layering: A Unique Approach
Layering is another interesting propagation technique that utilizes a plant's natural ability to produce roots along its stem or branches. This method involves bending a branch into contact with soil or a growing medium, where it will initiate root formation.
Layering can be achieved through various methods, such as simple layering, air layering, and tip layering. Each technique allows you to create new plants through the natural growth patterns of the parent plant.
Grafting for Compatibility and Innovation
Grafting is an advanced form of plant propagation where two plant parts, usually a scion and a rootstock, are joined together to grow as one plant. This technique is commonly used to combine desired traits from two different plants or to grow plants with specific characteristics.
Grafting requires precision and expertise, as the success rate depends on proper alignment, compatibility between scion and rootstock, and suitable environmental conditions. With a deep understanding of grafting techniques, you can create unique and extraordinary plant varieties.
Conclusion
Congratulations! You have now embarked on a journey into the fascinating world of plant propagation. With the knowledge and techniques shared in this comprehensive guide, you can confidently propagate a wide range of plants, from seeds and cuttings to division, layering, and grafting.
Remember, successful plant propagation requires patience, attention to detail, and a deep understanding of each plant's specific requirements. By mastering these techniques, you can achieve beautiful gardens, expand your plant collection, and share the joy of gardening with others.
So dive in, get your hands dirty, and watch your garden flourish with the art and science of plant propagation!