PyGanic Crop Protection EC 5.0, qt - Organic Crop Protection at its Best
Aug 28, 2020
Products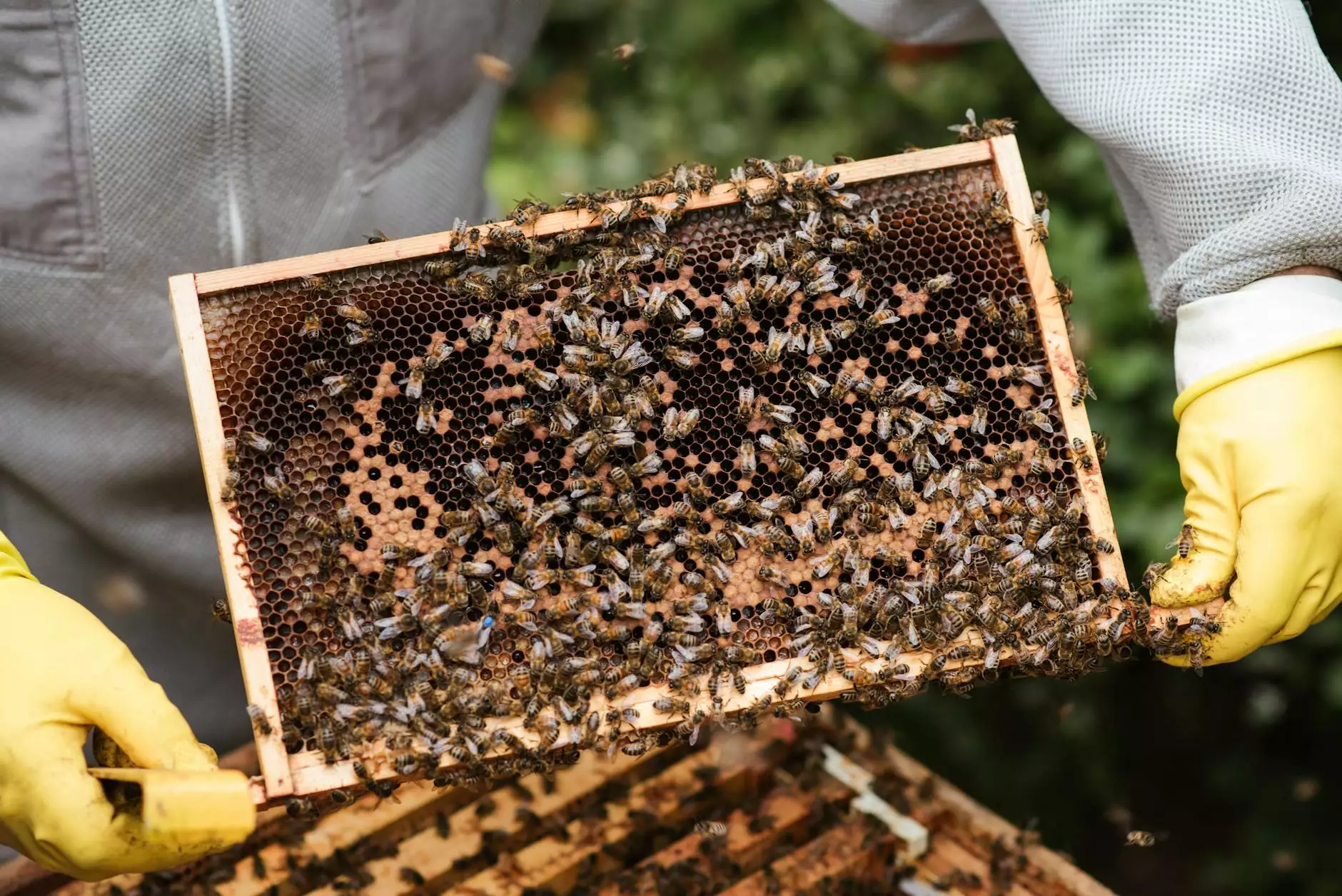 Introduction
Welcome to the world of organic crop protection with PyGanic Crop Protection EC 5.0! As a gardener, you know the importance of protecting your crops from pests and diseases. However, finding safe and effective solutions can be a challenge. That's where PyGanic comes in. In this comprehensive guide, we will explore the benefits, features, and usage of PyGanic Crop Protection EC 5.0, qt, a product designed to help you protect your crops naturally.
About PyGanic Crop Protection EC 5.0, qt
PyGanic Crop Protection EC 5.0, qt is a revolutionary organic insecticide made from botanical extracts, specifically designed to combat harmful pests without compromising your commitment to organic farming. With an active ingredient derived from chrysanthemum flowers, it offers a natural and safe solution for your crop protection needs.
Benefits of PyGanic Crop Protection EC 5.0, qt:
Organic and Certified: PyGanic is certified by the Organic Materials Review Institute (OMRI) and meets the stringent standards for organic agriculture.
Effective Pest Control: PyGanic exhibits excellent efficacy against a wide range of common garden pests, including aphids, thrips, beetles, caterpillars, and more.
Residual Protection: The residual effects of PyGanic help ensure long-lasting control, minimizing the need for frequent applications.
Safe for Beneficial Insects: Unlike conventional chemical insecticides, PyGanic poses minimal risk to beneficial insects such as bees and ladybugs.
Environmentally Friendly: PyGanic breaks down naturally and does not persist in the environment, making it a sustainable choice for organic farming.
How to Use PyGanic Crop Protection EC 5.0, qt
PyGanic Crop Protection EC 5.0, qt is easy to use and can be applied to a variety of crops, including fruits, vegetables, and ornamentals. Here's a step-by-step guide on how to use it effectively:
Step 1: Mixing
Start by preparing the spray solution. Mix PyGanic Crop Protection EC 5.0, qt with water, following the recommended dilution ratio provided on the product label. Ensure thorough mixing to achieve a homogeneous solution.
Step 2: Application
Using a handheld sprayer or a suitable spraying equipment, uniformly apply the PyGanic solution to the foliage and other targeted areas. Ensure complete coverage, including both upper and lower leaf surfaces and stems.
Step 3: Timing
For optimal results, apply PyGanic Crop Protection EC 5.0, qt when pests or their damage is visible or when conditions favor infestations. Early intervention can help prevent pest populations from reaching damaging levels.
Step 4: Continued Monitoring
Regularly monitor your crops to assess the effectiveness of PyGanic and identify any signs of pest resurgence. Timely reapplications may be necessary based on pest pressure and crop growth stage.
Precautions and Safety
While PyGanic Crop Protection EC 5.0, qt is a safe and organic solution, it is important to follow certain precautions:
Protective Gear: Always wear appropriate protective clothing, such as gloves and goggles, when handling and applying PyGanic.
Application Timing: Avoid applying PyGanic when pollinators, such as bees, are actively foraging to minimize potential exposure.
Storage and Disposal: Store PyGanic Crop Protection EC 5.0, qt in a cool, dry place away from children and pets. Dispose of unused product or empty containers according to local regulations.
Why Choose Grow Your Own for PyGanic Crop Protection EC 5.0?
At Grow Your Own, we take pride in offering only the highest quality organic gardening supplies. When it comes to crop protection, PyGanic Crop Protection EC 5.0, qt is one of our top recommendations. Here's why you should choose Grow Your Own:
Extensive Selection: We offer a wide range of organic gardening products, including PyGanic Crop Protection EC 5.0, qt, to cater to all your gardening needs.
Knowledgeable Staff: Our team consists of experienced gardeners who are passionate about organic farming. They can provide personalized advice and guidance to help you maximize your crop's potential.
Excellent Customer Service: We strive to deliver exceptional customer service, ensuring a seamless shopping experience from start to finish.
Quick and Reliable Shipping: We understand the importance of prompt shipping, and our efficient logistics ensure that your order reaches you in a timely manner.
Customer Satisfaction Guarantee: We stand by the quality of our products. If you're not satisfied with your purchase, we offer hassle-free returns and refunds.
Conclusion
When it comes to protecting your valuable crops, PyGanic Crop Protection EC 5.0, qt stands as a reliable and effective solution. Its organic nature, coupled with its remarkable pest control abilities, makes it a top choice for organic gardeners. At Grow Your Own, we are committed to providing you with the best products and resources to enhance your organic gardening journey. Explore our website today and experience the difference!