Welcome to Grow Your Own - ProKure® V, 0.17oz (for 1gal disinfectant)
Jan 22, 2022
Products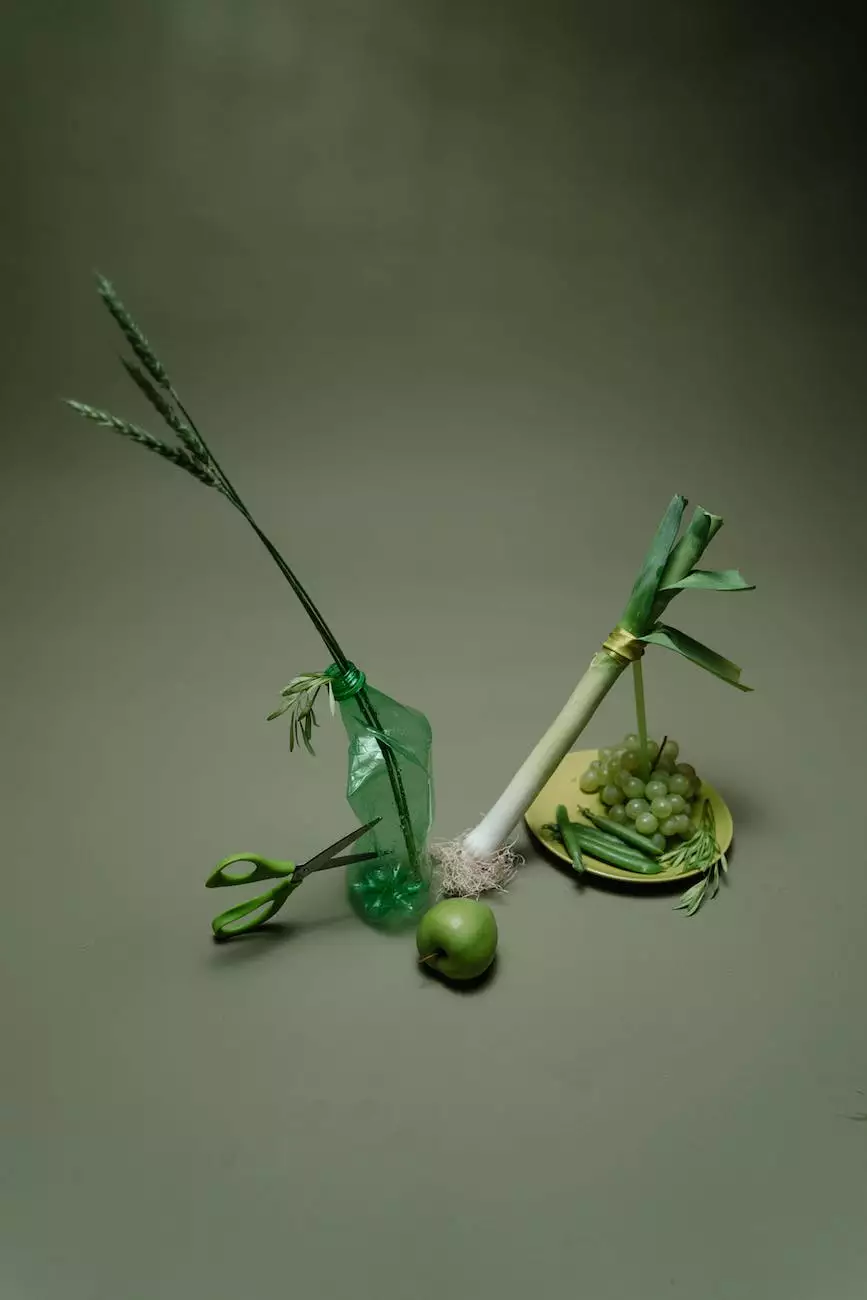 The Best Disinfectant for Your Growing Needs
At Grow Your Own, we understand how crucial it is to have a clean and safe environment for your plants to thrive. That's why we proudly introduce ProKure® V, the ultimate 0.17oz disinfectant specifically designed for 1-gallon applications. Say goodbye to harmful pathogens and keep your grow area pristine with this high-quality disinfectant solution.
Cleaning Power You Can Trust
ProKure® V provides superior cleaning power that ensures all surfaces are free from harmful pathogens. Its advanced formula is specially crafted to eliminate viruses, bacteria, fungi, and mold effectively. When used regularly as part of your cleaning routine, ProKure® V helps maintain a healthy environment, promoting optimal plant growth and preventing the spread of diseases.
Convenience and Efficiency
With ProKure® V, cleaning has never been easier. The 0.17oz size is perfect for 1-gallon disinfectant mixing, offering a convenient solution that helps you achieve accurate dilution ratios. The carefully measured dosage ensures that you make the most out of each application, saving you time and money in the long run.
How to Use ProKure® V
Using ProKure® V is a breeze. Simply follow these easy steps:
Prepare a 1-gallon container of water.
Add the 0.17oz packet of ProKure® V to the container.
Stir the solution to ensure proper mixing.
Apply the solution using a spray bottle, mop, or cloth.
Cover all surfaces thoroughly and let it air dry.
Benefits of Choosing ProKure® V
When you choose ProKure® V for your disinfecting needs, you gain access to a multitude of benefits:
Powerful Elimination: ProKure® V is specifically formulated to eliminate a wide range of pathogens, offering maximum protection for your plants.
Safe for Your Plants: Unlike traditional disinfectants, ProKure® V is plant-friendly, ensuring it won't harm your valuable vegetation.
Highly Concentrated: The 0.17oz packet provides enough solution to mix with 1-gallon of water, offering cost-effectiveness and efficiency.
Easy to Use: With its simple mixing instructions, ProKure® V allows for effortless application, saving you time and effort.
Trusted Quality: Our team at Grow Your Own stands behind the quality and effectiveness of ProKure® V, ensuring only the best products reach our customers.
Why Choose Grow Your Own
At Grow Your Own, we are passionate about providing top-notch products and services to our valued customers. With a wide range of gardening supplies and equipment, we are your go-to source for all your indoor gardening needs.
What sets us apart:
Quality Assurance: We only offer products that meet our rigorous standards of quality and performance, ensuring your satisfaction.
Expert Advice: Our team of experienced professionals is ready to assist you with any questions or concerns you may have.
Fast and Reliable Shipping: We understand the importance of getting your supplies quickly, so we strive to provide fast and reliable shipping services.
Customer Satisfaction: Your happiness is our priority. We go above and beyond to ensure that your experience with us is nothing short of excellent.
Discover the ProKure® V difference today and join countless satisfied customers who trust Grow Your Own for all their indoor gardening needs. Shop now and experience the convenience, efficiency, and uncompromising quality of ProKure® V!