Twister T6 Trimmer for Sale
Nov 13, 2017
Products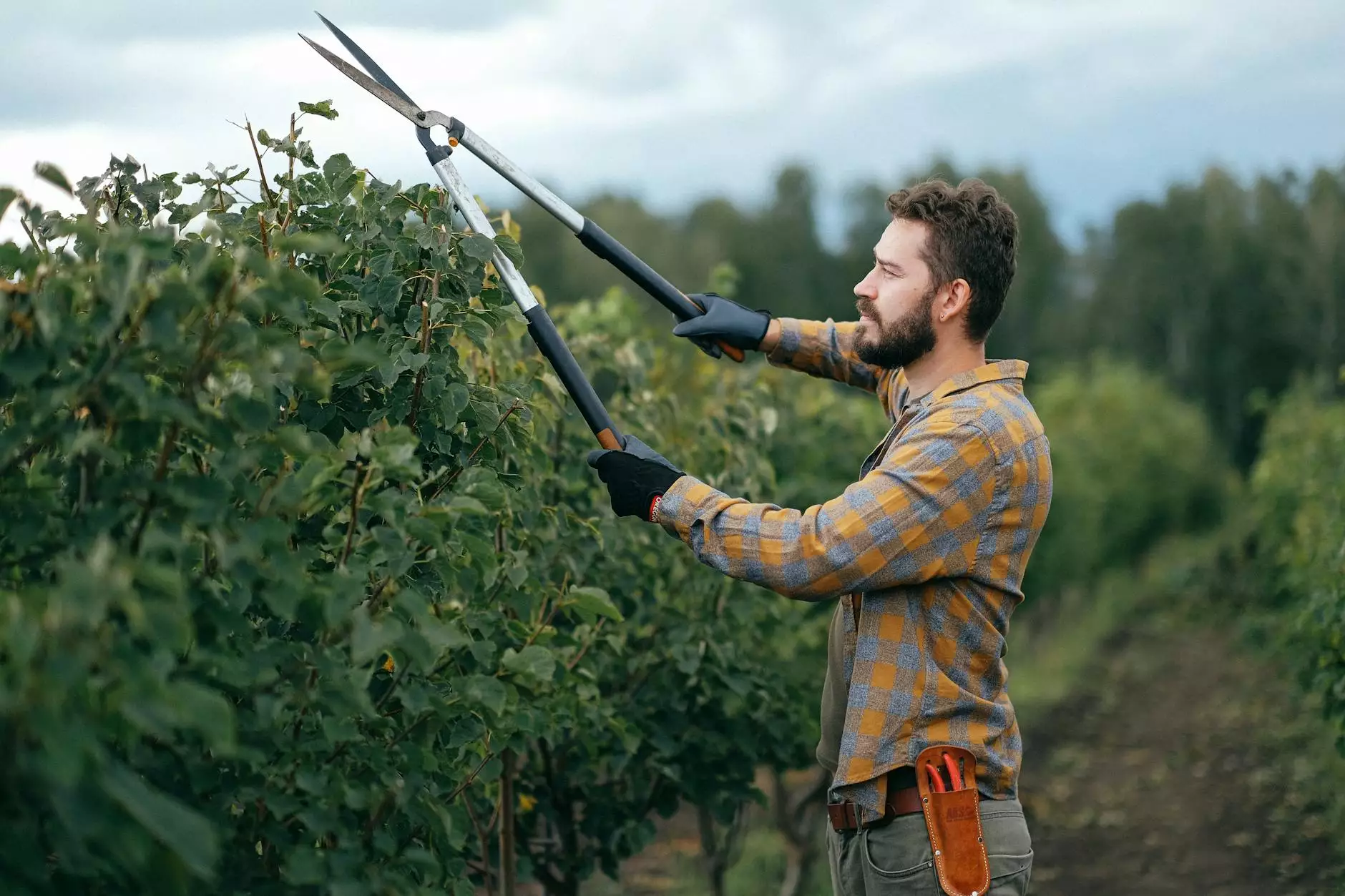 Welcome to Grow Your Own, your one-stop shop for all your cannabis cultivation needs. We are proud to offer the best Twister T6 trimmers for sale, designed to simplify and expedite the trimming process. If you are in search of a high-quality trimmer that yields exceptional results, look no further!
Revolutionize Your Trimming Process
At Grow Your Own, we understand that hand trimming can be a time-consuming and labor-intensive task. The Twister T6 trimmer is here to revolutionize the way you trim your cannabis plants. With its advanced technology and cutting-edge design, this trimmer offers unparalleled efficiency and precision.
Featuring a powerful motor and adjustable speed control, the Twister T6 can handle large volumes of cannabis with ease. Whether you are a small-scale grower or a commercial cultivator, this trimmer is suitable for all sizes of operations. Say goodbye to tedious manual trimming and hello to effortless, automated precision.
Quality and Performance
When it comes to cannabis trimmers, quality and performance are paramount. The Twister T6 excels in both areas, delivering exceptional results that meet the highest industry standards. Designed with stainless steel blades, this trimmer ensures clean cuts, preserving the integrity of your precious buds.
With its intuitive controls and ergonomic design, the Twister T6 offers user-friendly operation. The trimmer is easy to set up and requires minimal maintenance, allowing you to focus on what matters most—cultivating top-quality cannabis. Whether you are a novice grower or an experienced cultivator, the Twister T6 will help you achieve professional-grade results.
Efficiency and Versatility
Time is of the essence in the cannabis industry, and the Twister T6 understands this. This trimmer is known for its exceptional efficiency, allowing you to process more plants in less time. With its innovative tumbling technology, the Twister T6 trims your cannabis with precision and speed.
Additionally, the Twister T6 is highly versatile, capable of handling various strains and bud sizes. Its adjustable settings enable you to customize the trimming process according to your specific requirements. Whether you prefer a closer trim or a more delicate touch, this trimmer allows you to achieve the desired results effortlessly.
Why Choose Grow Your Own?
At Grow Your Own, we are passionate about helping cultivators maximize their harvests. By offering the best Twister T6 trimmers for sale, we aim to provide our customers with the tools they need to succeed. When you choose us, you can expect:
Superior customer service: Our knowledgeable team is always ready to assist you with any questions or concerns you may have.
High-quality products: We only offer products that meet our strict quality standards, ensuring your satisfaction.
Competitive prices: We strive to provide affordable solutions to help you enhance your cannabis cultivation process.
Fast and reliable shipping: We understand the urgency of your cultivation needs; therefore, we offer prompt and dependable shipping services.
Expert guidance: Our website is filled with valuable resources and articles to help you optimize your cultivation techniques and stay ahead of the competition.
Order Your Twister T6 Trimmer Today!
Don't miss out on the opportunity to streamline your cannabis trimming process with the Twister T6 trimmer. Enhance efficiency, save time, and achieve professional results with this exceptional trimming machine. Shop now at Grow Your Own and take advantage of our unbeatable prices and top-notch customer service. Order your Twister T6 trimmer today and experience the difference it can make in your cultivation journey!