How to Deal with Grow Room Humidity - Cultivate Colorado
Oct 30, 2017
Blog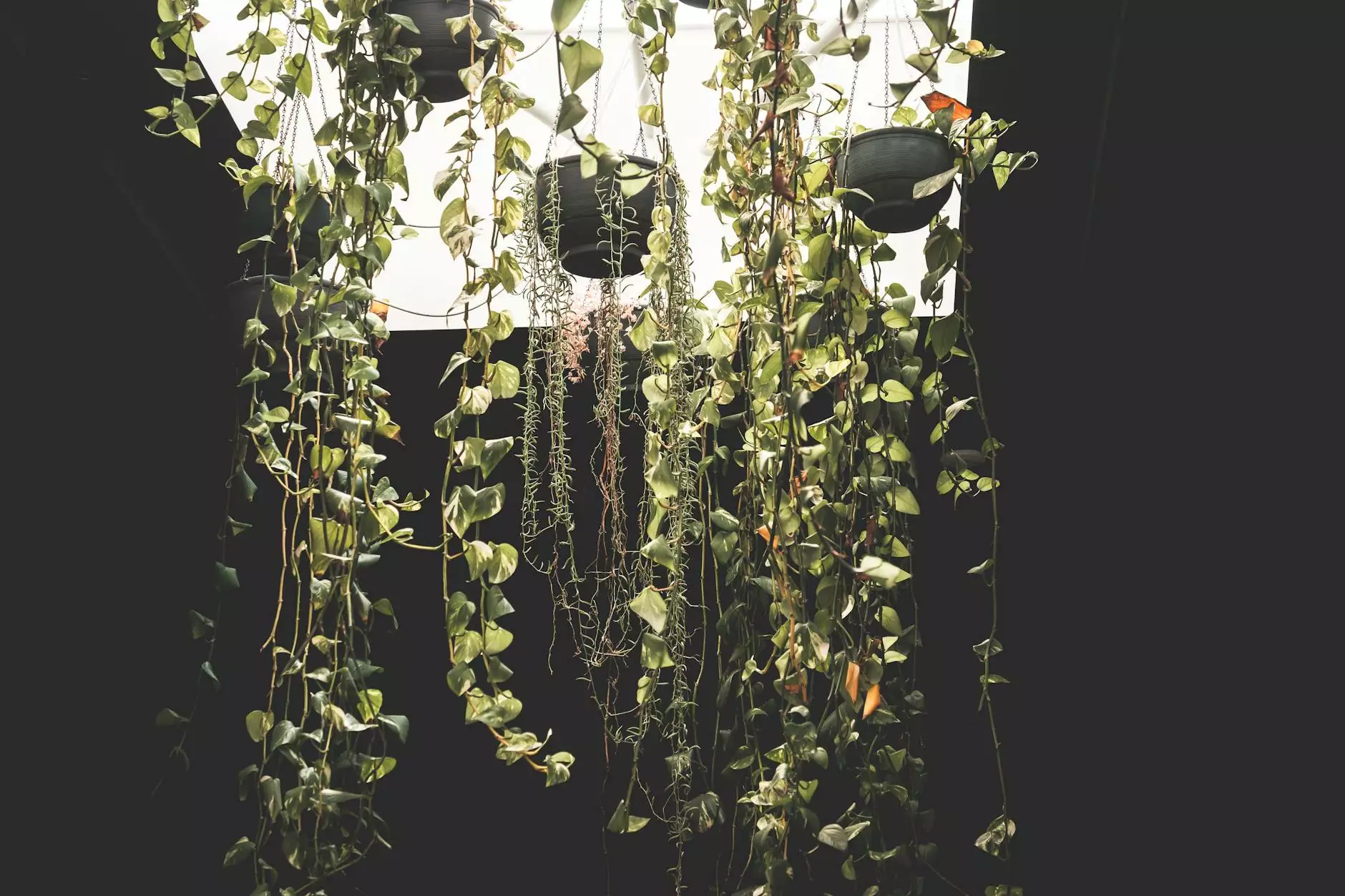 Welcome to our comprehensive guide on how to effectively deal with grow room humidity. At Grow Your Own, we understand the importance of maintaining optimal humidity levels in your indoor garden. High humidity can lead to issues such as mold, mildew, and stunted plant growth, while low humidity can cause plants to dry out and become susceptible to pests. In this guide, we will provide you with expert tips and techniques to effectively manage grow room humidity and create the perfect environment for your plants to thrive.
The Importance of Managing Grow Room Humidity
Humidity plays a crucial role in the overall health of your indoor garden. It refers to the amount of moisture present in the air and can significantly impact plant growth. Different plant species have varying requirements for humidity, but most commonly, a range between 40% and 60% is ideal for healthy plant development.
When the humidity levels in your grow room are too high, it creates a breeding ground for pathogens such as mold and mildew. These can cause various diseases in your plants, affecting their vigor and overall yield. On the other hand, low humidity can lead to water stress in plants, causing leaf curling, wilting, and hindered nutrient uptake.
Measuring and Controlling Humidity Levels
In order to effectively manage grow room humidity, it is crucial to monitor and control the levels. A hygrometer is a useful tool for measuring humidity. It displays the current levels as a percentage, allowing you to make informed adjustments.
Here are some techniques you can employ to control humidity:
Ventilation
Ensuring proper ventilation in your grow room is essential for humidity control. By installing exhaust fans and intake vents, you can regulate the exchange of air and prevent the accumulation of excessive moisture. The constant flow of fresh air helps maintain optimal humidity levels.
Dehumidifiers
If your grow room consistently experiences high humidity, investing in a dehumidifier can be beneficial. Dehumidifiers remove excess moisture from the air, effectively reducing humidity levels to the desired range. There are various types of dehumidifiers available, ranging from portable units to larger installations, suitable for different grow room sizes.
Air Conditioning
Another effective method to manage humidity is by utilizing air conditioning systems. These systems not only help control temperature but also contribute to humidity regulation. By cooling the air, they can reduce moisture content, ensuring optimal conditions for plant growth.
Humidifiers
In cases where the humidity is too low, humidifiers help increase moisture levels. They release fine mist or vapor into the air, elevating the humidity to an optimal range. It is important to choose a humidifier size appropriate for your grow room and ensure proper maintenance to prevent the growth of bacteria or mold.
Tips for Managing Humidity
Now that you understand the importance of humidity control and the methods available, let's explore some additional tips for effectively managing grow room humidity:
Seal Potential Leaks
Perform a thorough inspection of your grow room to identify any potential areas where moisture can enter or escape. Seal any gaps, cracks, or holes to prevent unwanted air exchange and maintain stable humidity levels.
Use Proper Watering Techniques
Overwatering can contribute to high humidity levels, so it is crucial to practice proper watering techniques. Water your plants only when necessary and avoid excessive watering, as it can lead to waterlogged soil, creating an ideal environment for mold and root rot. Use well-draining pots and trays to ensure proper water drainage.
Utilize Humidity Domes or Trays
For young seedlings or delicate plants that require higher humidity levels, humidity domes or trays can be beneficial. These coverings help retain moisture and create a microclimate around the plants, enabling them to thrive in optimal conditions.
Monitor Temperature
In addition to humidity, temperature also influences plant growth. Keep a close eye on temperature fluctuations as they can impact humidity levels. Maintain a consistent temperature range suitable for your plant species and adjust accordingly.
Regular Monitoring and Adjustments
Regularly monitor humidity levels using a hygrometer and make necessary adjustments using the techniques mentioned previously. Keep a log to track changes and analyze the response of your plants to different humidity conditions. This will help you fine-tune your humidity management strategies.
Conclusion
Managing grow room humidity is crucial for maintaining a healthy and thriving indoor garden. At Grow Your Own, we believe in providing the knowledge and tools necessary to help you optimize your gardening experience. By employing the techniques mentioned in this guide, you can effectively control humidity and create an environment that promotes the growth and well-being of your plants. Remember, maintaining optimal humidity levels is just one aspect of successful indoor gardening, and we are here to support you every step of the way.