Gorilla Grow Tent 10'x10' – Cultivate Colorado
Aug 9, 2022
Products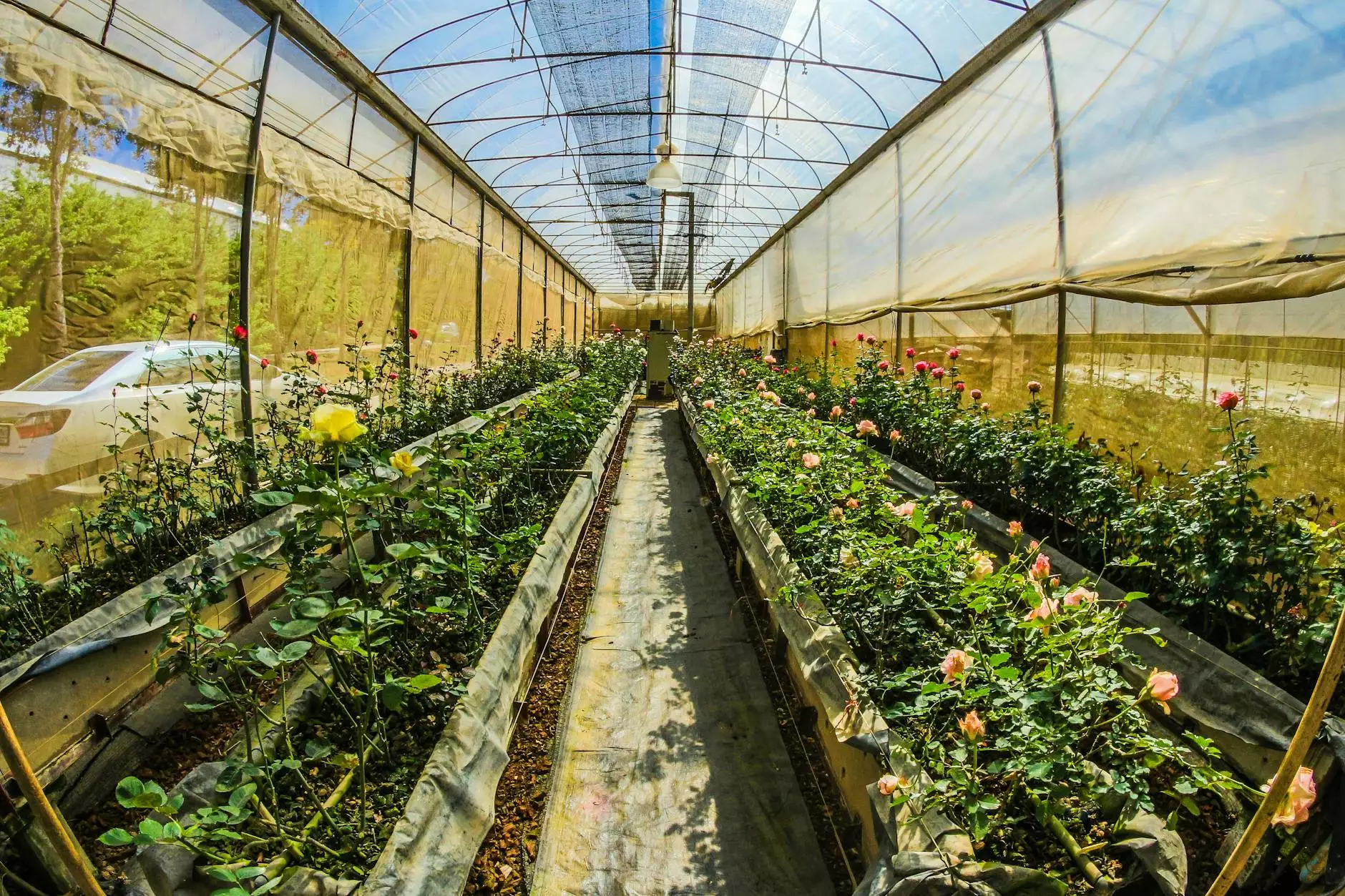 Transform Your Indoor Garden with the Gorilla Grow Tent 10'x10'
Welcome to Grow Your Own, the ultimate destination for garden enthusiasts looking to enhance their cultivation experience. We take immense pride in introducing the Gorilla Grow Tent 10'x10', a revolutionary product designed to revolutionize indoor gardening. Whether you are a professional horticulturist or a beginner gardener, this state-of-the-art grow tent is sure to exceed your expectations.
Unparalleled Quality and Durability
At Grow Your Own, we understand the importance of using high-quality equipment in your cultivation process. That is why we have collaborated with Gorilla Grow Tent, a trusted name in the industry, to bring you the Gorilla Grow Tent 10'x10'. Crafted from durable and heavy-duty materials, this tent is built to withstand the rigors of indoor gardening. Its sturdy frame ensures stability, while the tear-resistant fabric guarantees long-lasting use.
Innovative Features for Optimal Growth
When it comes to maximizing your plant's potential, every detail matters. The Gorilla Grow Tent 10'x10' is packed with innovative features that create the perfect environment for your plants to thrive. The height-adjustable extension poles allow you to customize the tent's height according to your plants' specific needs. The diamond-shaped reflective interior enhances light distribution, ensuring that your plants receive optimal illumination.
Easy Setup and Maintenance
Setting up your indoor garden shouldn't be a daunting task. With the Gorilla Grow Tent 10'x10', we have prioritized user convenience. The tent comes with clear and concise instructions along with a sturdy frame that requires no tools for assembly. The strategically placed ventilation panels ensure proper airflow, reducing the risk of mold and mildew growth. Cleaning and maintaining the tent is a breeze, thanks to its removable and washable floor tray.
Endless Possibilities for Cultivation
With a spacious 10'x10' design, the Gorilla Grow Tent provides you with ample growing space. Whether you are growing vegetables, herbs, or flowers, this tent can accommodate your diverse cultivation needs. The reinforced zippers and double-stitched fabric provide an airtight seal, offering you complete control over your plant's environment. No matter the size of your project, the Gorilla Grow Tent ensures consistent and abundant yields.
Why Choose Grow Your Own?
At Grow Your Own, we pride ourselves on being the go-to destination for gardening enthusiasts. When you choose us, you gain access to an extensive range of gardening supplies, from grow tents to lighting systems and everything in between. Our commitment to quality and customer satisfaction sets us apart from the competition.
A Trusted Name in Gardening
With years of experience in the industry, Grow Your Own has earned a reputation as a trusted source for quality gardening products. We partner with renowned brands like Gorilla Grow Tent to ensure that our customers have access to the best products on the market. When you shop with us, you can be confident in your purchase.
Exceptional Customer Service
At Grow Your Own, we believe that exceptional customer service is the backbone of any successful business. Our team of knowledgeable experts is always ready to assist you in finding the perfect products for your gardening needs. Whether you have questions about the Gorilla Grow Tent 10'x10' or need guidance in setting up your indoor garden, we are here to help.
Convenience and Efficiency
Shopping with Grow Your Own is a seamless and hassle-free experience. Our user-friendly website allows you to browse our extensive collection of gardening supplies, compare products, and make informed decisions. With our secure checkout process and prompt delivery, you can have the Gorilla Grow Tent 10'x10' delivered straight to your doorstep in no time.
Unlock the Potential of Your Indoor Garden
Ready to take your indoor gardening to new heights? Explore the range of Gorilla Grow Tents and other gardening supplies available at Grow Your Own. With our high-quality products, expert guidance, and commitment to customer satisfaction, we are here to empower you on your gardening journey. Transform your indoor garden today with the Gorilla Grow Tent 10'x10'. Shop now!
© 2022 Grow Your Own. All rights reserved. | eCommerce & Shopping | Site by Grow Digital