Sunshine® Advanced Mix #4 (3.0 cu. ft.) - Cultivate Colorado
Oct 6, 2018
Products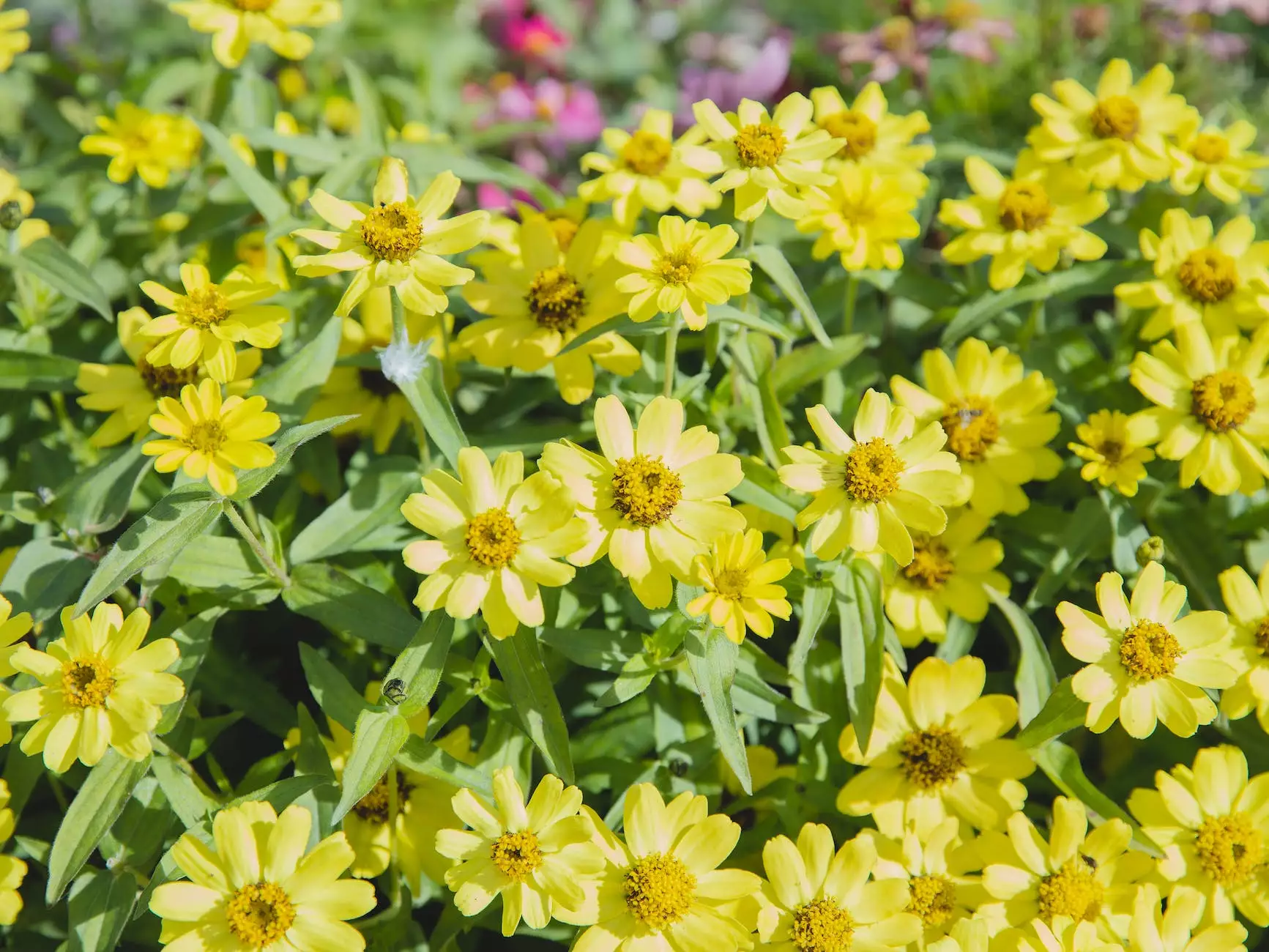 Welcome to Grow Your Own, the leading online destination for all your gardening needs. In this section, we are excited to introduce you to Sunshine® Advanced Mix #4 (3.0 cu. ft.), a high-quality soil product brought to you by Cultivate Colorado. Whether you are a seasoned gardener or a beginner, this advanced mix will elevate your gardening experience to new heights.
Why Choose Sunshine® Advanced Mix #4?
Sunshine® Advanced Mix #4 is a premium blend carefully crafted to provide optimal growth conditions for your plants. With its unique composition, this soil mix offers numerous advantages that make it the top choice for gardening enthusiasts:
1. Exceptional Nutrient Content
This advanced mix is packed with essential nutrients, ensuring that your plants receive the optimal nutrition they need for healthy growth. With a balanced blend of macro and micronutrients, your plants will thrive and produce abundant yields.
2. Superior Water Retention
One of the key features of Sunshine® Advanced Mix #4 is its excellent water retention properties. The mix is designed to hold moisture effectively, reducing the frequency of watering and helping your plants stay hydrated even during dry spells. This feature is particularly beneficial for those in regions with limited rainfall or who prefer low-maintenance gardening.
3. Enhanced Aeration
Proper root development is crucial for the overall health of your plants. Sunshine® Advanced Mix #4 promotes excellent aeration, allowing roots to access ample oxygen for optimal growth. The well-aerated soil also facilitates nutrient absorption, further boosting the overall vigor and productivity of your plants.
4. pH Balanced
The pH level of soil plays a vital role in plant growth and nutrient availability. With Sunshine® Advanced Mix #4, you can trust that the pH is carefully balanced, ensuring an optimal environment for a wide variety of plants. This feature eliminates the need for additional pH adjustments, making it easier for gardeners to maintain ideal growing conditions.
5. Disease and Pest Resistance
Protecting your plants from pests and diseases is essential for a successful gardening experience. Sunshine® Advanced Mix #4 includes natural pest and disease resistance properties, minimizing the risk of infestations and reducing the need for harmful chemical interventions.
How to Use Sunshine® Advanced Mix #4?
Using Sunshine® Advanced Mix #4 is easy and straightforward. Simply follow these steps for best results:
Prepare the planting area by removing any weeds or debris.
Fill your container or garden bed with Sunshine® Advanced Mix #4, leaving enough space for proper root growth.
Gently place your plants or seeds into the soil, ensuring they are properly spaced.
Water thoroughly after planting to ensure proper settling of the soil.
Monitor your plants' progress and water as needed, taking advantage of the excellent water retention properties of this advanced mix.
Enjoy the healthy growth and impressive yields your plants will produce with Sunshine® Advanced Mix #4!
Order Sunshine® Advanced Mix #4 (3.0 cu. ft.) Now!
Don't miss out on the opportunity to enhance your gardening experience with Sunshine® Advanced Mix #4. Place your order today at Grow Your Own and get ready to witness exceptional plant growth due to this high-quality soil mix.
For even more incredible gardening resources and products, be sure to explore our extensive collection of gardening supplies on our website. We are dedicated to providing you with everything you need to achieve a thriving and beautiful garden.
About Cultivate Colorado
Cultivate Colorado is a reputable gardening supplies company committed to offering superior products to gardening enthusiasts. With a focus on quality, sustainability, and customer satisfaction, Cultivate Colorado has become a trusted name in the industry.
Partnering with Grow Your Own, Cultivate Colorado brings you Sunshine® Advanced Mix #4, demonstrating their dedication to providing gardeners with the best tools and resources for successful cultivation.