FoxFarm Dirty Dozen Starter Kit - The Ultimate Organic Nutrient Package
Jun 20, 2023
Products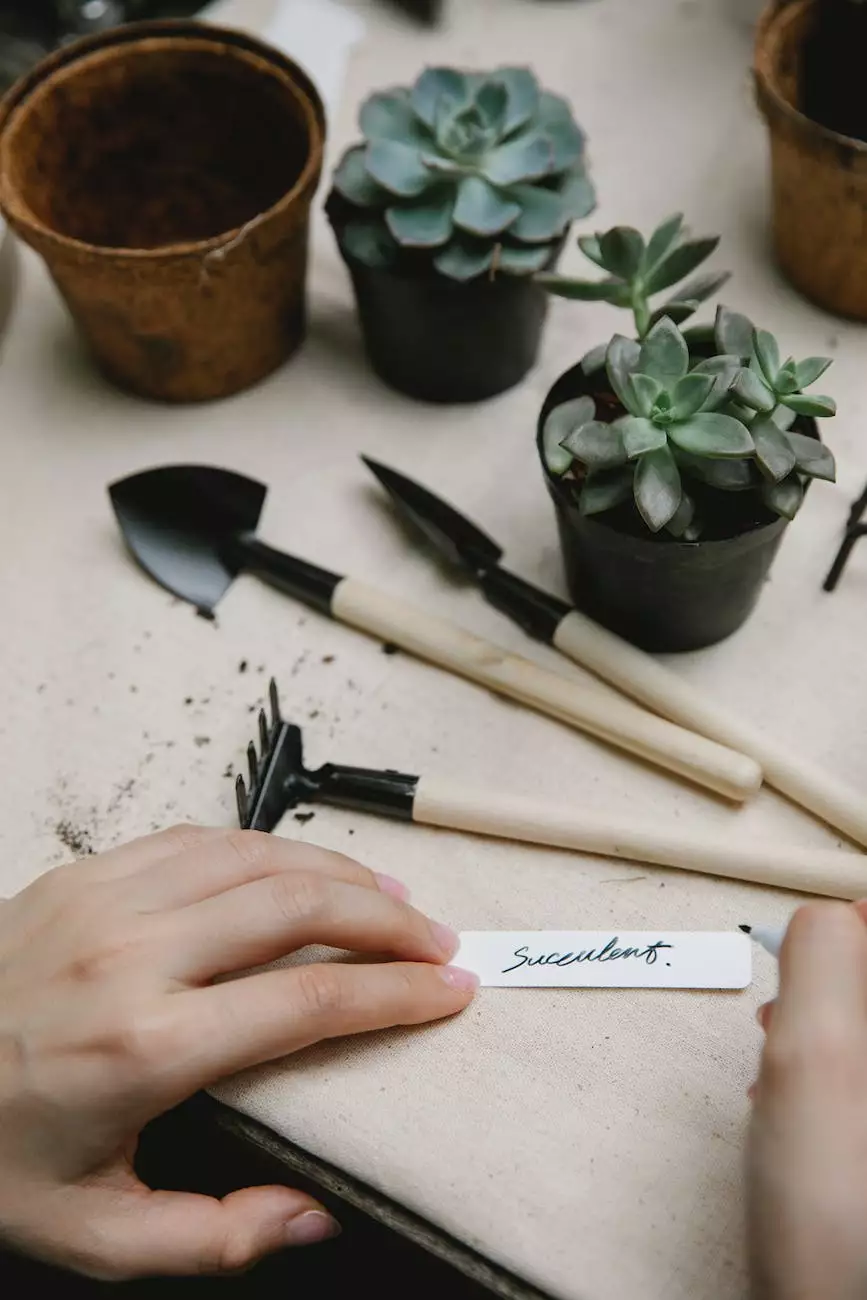 Enhance Plant Growth and Boost Yields with FoxFarm Dirty Dozen Starter Kit
Growing healthy, vibrant plants is every gardener's desire. At Grow Your Own, we understand your passion for cultivating thriving gardens. That's why we proudly present the FoxFarm Dirty Dozen Starter Kit, a comprehensive organic nutrient package that will take your gardening efforts to the next level.
Why Choose FoxFarm Dirty Dozen Starter Kit?
The FoxFarm Dirty Dozen Starter Kit is specially formulated to provide your plants with everything they need for optimal growth, increased yields, and overall health. This high-quality nutrient package contains twelve essential products, each designed to address specific growth stages and promote exceptional plant development.
The Components of the FoxFarm Dirty Dozen Starter Kit
1. Grow Big Hydroponic - This powerful, fast-acting fertilizer stimulates structural and vegetative growth, ensuring strong roots and lush foliage.
2. Tiger Bloom - Accelerate fruiting and flowering with this potent, high-phosphorus liquid plant food. Your plants will produce bigger, more abundant blooms and fruits.
3. Big Bloom - Enrich your soil with this natural and organic blossom builder. Enhances flavor, aroma, and essential oil production, resulting in healthier, more aromatic plants.
4. Microbe Brew - Improve nutrient uptake and root efficiency with this beneficial microbial brew. It enhances the soil ecosystem, promoting optimal nutrient absorption and plant vitality.
5. Hydroponic Nutrient Trio: Grow Big, Big Bloom, and Tiger Bloom - Experience the full potential of hydroponic gardening with this trio. Perfectly balanced nutrients for hydroponic systems, ensuring exceptional growth and abundant harvests.
6. Kelp Me Kelp You - Derived from Norwegian kelp, this organic biostimulant encourages vigorous root development, increased nutrient uptake, and overall plant vitality.
7. Beastie Bloomz - Specifically designed for flowering plants, this nutrient blend enhances flower production, size, and density. Watch your blooms explode with vibrant colors and fragrances.
8. Cha Ching - Maximize the flavor and potency of your harvest with this late-flowering formula. It delivers essential nutrients during the critical final weeks of bloom, resulting in top-quality crops.
9. Open Sesame - Unlock the potential of your early flowering plants with this high-phosphorus soluble fertilizer. It promotes vigorous flowering and increased bud formation.
10. Beastie Bloomz Heavyweight Blossom Builder - Test the limits of crop production with this heavy-hitting, high-phosphorus fertilizer. It stimulates multiple flowering sites, amplifying your harvest to new levels.
11. Cha Ching Late Flowering Formula - Supercharge the final stage of your plant's growth cycle with this powerful blend of nutrients. Prepare for a bountiful harvest with the help of Cha Ching.
12. Open Sesame Early Flowering Formula - Begin your plant's flowering process with a bang using Open Sesame. This early-flowering formula sets the stage for robust bud formation and abundant yields.
Benefits of Using the FoxFarm Dirty Dozen Starter Kit
The FoxFarm Dirty Dozen Starter Kit offers numerous benefits that will transform your gardening experience:
Superior Plant Nutrition - Each component of the kit is carefully formulated to provide your plants with the essential nutrients they need to thrive.
Enhanced Growth - Experience accelerated growth rates, stronger root systems, and increased foliage due to the nutrient-rich formulations.
Amplified Flowering and Fruiting - The kit's specialized blends ensure larger, more abundant blooms, and greater yield potential.
Improved Aroma and Flavor - The organic nature of the products enriches the natural flavors and aromas of your plants.
Simple to Use - The FoxFarm Dirty Dozen Starter Kit contains everything you need for a successful growing experience, allowing for hassle-free application.
Proven Results - Countless gardeners have achieved remarkable results using the FoxFarm Dirty Dozen Starter Kit, making it a trusted choice in the gardening community.
Take Your Gardening to the Next Level with the FoxFarm Dirty Dozen Starter Kit
As an eCommerce & Shopping website, Grow Your Own is dedicated to offering the best products and solutions for your gardening needs. The FoxFarm Dirty Dozen Starter Kit is the perfect companion for both seasoned gardeners and beginners alike, providing a comprehensive and easy-to-use system for superior plant growth.
With the FoxFarm Dirty Dozen Starter Kit, you can create an optimal environment for your plants, ensuring exceptional results. Experience the power of organic nutrition and unlock the full potential of your garden with the FoxFarm Dirty Dozen Starter Kit, available now at Grow Your Own.