Welcome to the North Spore Gourmet 2 Block Special at Grow Your Own!
Jun 15, 2018
Products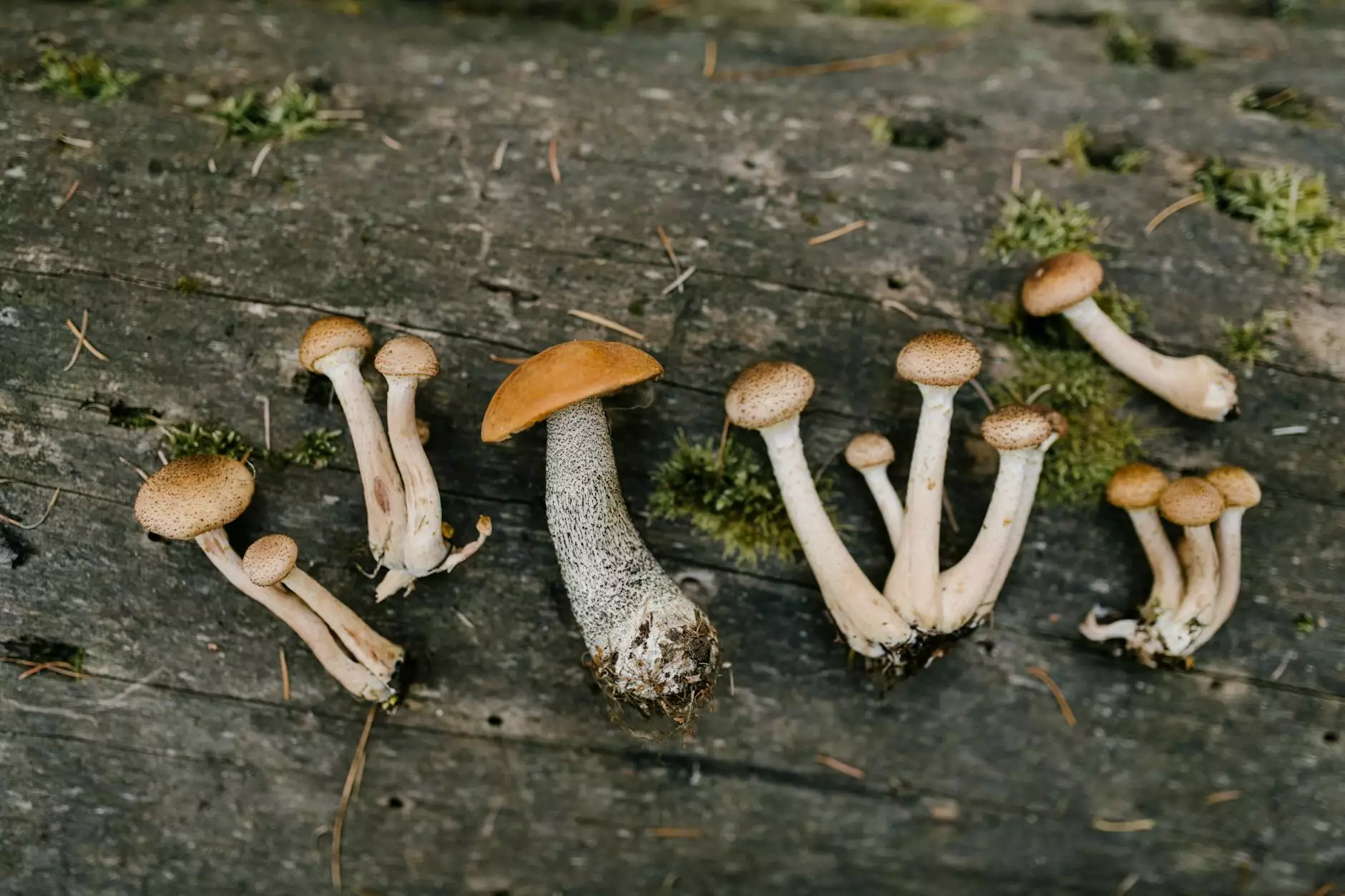 The Finest Gourmet Mushroom Growing Products in Denver
Are you ready to embark on a culinary adventure? Look no further than the North Spore Gourmet 2 Block Special at Grow Your Own! As the premier destination for gourmet mushroom growing products in Denver, Cultivate Colorado offers an exceptional selection that will elevate your cooking to new heights.
Unleash Your Culinary Creativity
With the North Spore Gourmet 2 Block Special, you can unleash your culinary creativity and explore the world of gourmet mushrooms. These blocks are carefully crafted to provide the optimal environment for mushroom growth, ensuring a bountiful harvest of premium edible mushrooms right in the comfort of your own home.
Why Choose the North Spore Gourmet 2 Block Special?
At Grow Your Own, we believe in offering only the highest quality products to our customers. Here's why the North Spore Gourmet 2 Block Special stands out:
Variety: This special package includes two different blocks, allowing you to grow a variety of gourmet mushroom species such as oyster, shiitake, lion's mane, and more.
Quality: The North Spore blocks are carefully formulated using premium ingredients to ensure optimal mushroom growth and flavor development.
Simplicity: No need to be an expert in mushroom cultivation; the North Spore Gourmet 2 Block Special comes with detailed instructions, making it easy for beginners and experienced growers alike.
Freshness: Harvest your mushrooms at their peak of freshness for unrivaled flavor and aroma. Nothing beats the satisfaction of cooking with ingredients you've grown yourself!
Sustainability: By growing your own gourmet mushrooms, you reduce your carbon footprint and support sustainable food practices. It's a win-win for both your taste buds and the planet.
How to Grow Your Gourmet Mushrooms
Growing gourmet mushrooms with the North Spore Gourmet 2 Block Special is a rewarding and straightforward process. Follow these steps to achieve a successful harvest:
1. Preparing the Blocks
Start by removing the blocks from the packaging and placing them in a clean, well-ventilated area. Mist the blocks with water to create optimal humidity.
2. Creating the Ideal Growing Environment
Find a suitable spot with indirect light and a consistent temperature range. Mushroom growing requires specific conditions, so ensure you maintain the recommended temperature and humidity levels.
3. Mist and Wait
Mist the blocks daily to maintain proper moisture levels. Within a few weeks, you'll see the mushrooms begin to develop. Be patient, as different varieties have varying growth rates.
4. Harvesting Your Gourmet Mushrooms
Once your mushrooms reach the desired size, gently twist or cut them off the blocks. Use them immediately in your favorite recipes for a delightful culinary experience.
Discover the Joy of Gourmet Mushroom Cultivation
Growing gourmet mushrooms is not only a rewarding hobby but also a way to connect with nature and enjoy the fruits of your labor. At Cultivate Colorado, we take pride in providing top-notch products that enable mushroom enthusiasts like you to explore the vast world of culinary delights.
Order Your North Spore Gourmet 2 Block Special Today!
Ready to embark on your gourmet mushroom growing journey? Order the North Spore Gourmet 2 Block Special from Grow Your Own and experience the joy of cultivating delicious mushrooms in your own home. Elevate your cooking, impress your friends, and satisfy your taste buds like never before!
Explore More of Our Products
At Grow Your Own, we offer a wide range of premium mushroom cultivation products and supplies. Visit our website to discover even more options to enhance your growing experience.
Contact Us
Have any questions or need assistance? Don't hesitate to reach out to our friendly team at Grow Your Own. We're here to help you every step of the way!