Rogue Soil The American Farmer — Cultivate Colorado
Sep 29, 2018
Products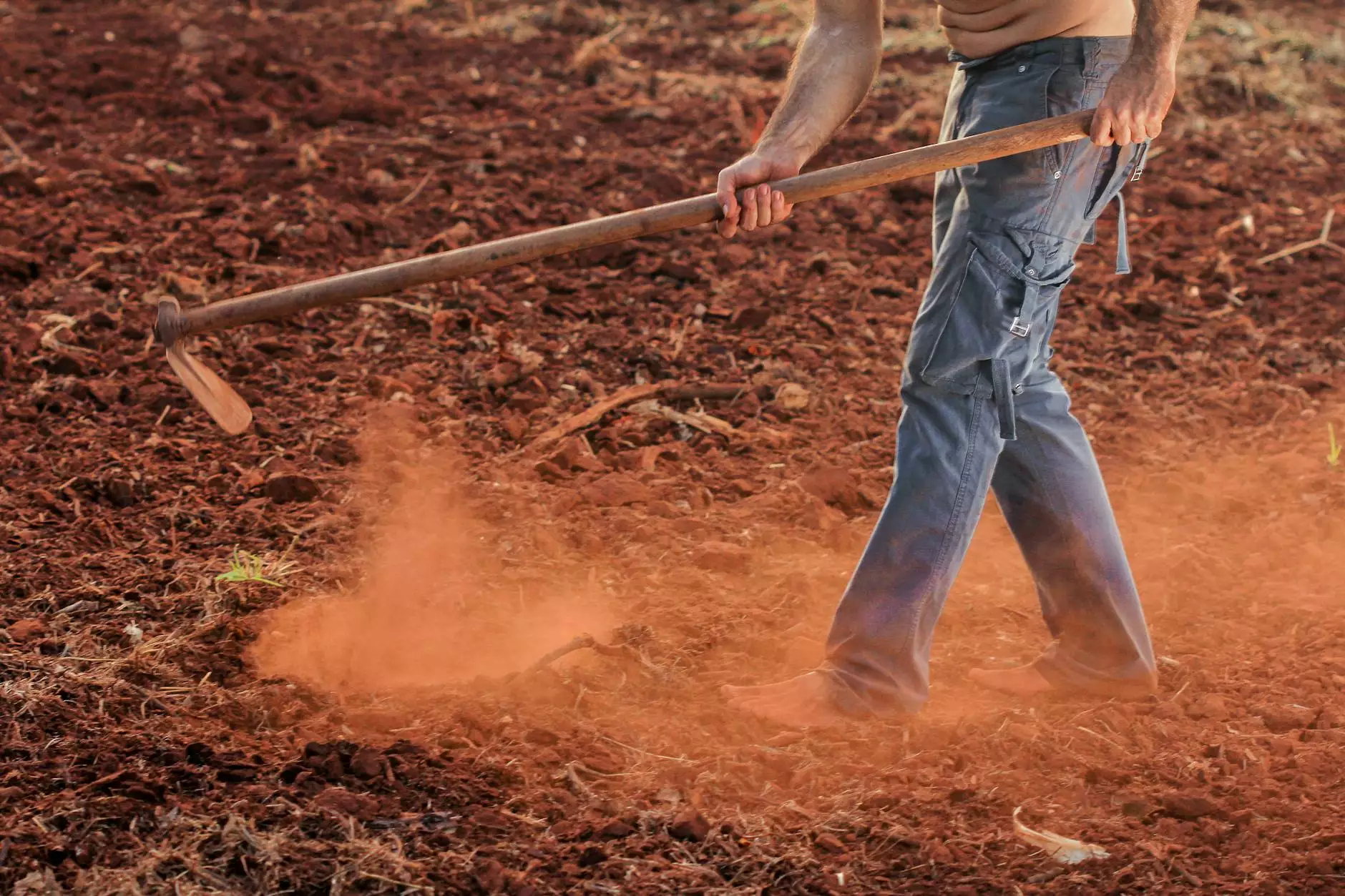 Growing with Rogue Soil: A Revolutionary Blend
At Grow Your Own, we are proud to introduce you to Rogue Soil, the American Farmer's ultimate soil mix designed to revolutionize your gardening experience. With our exclusive blend, exclusively available for purchase on our website, you can cultivate Colorado like never before.
Experience the Power of Rogue Soil
Rogue Soil is specifically formulated to optimize plant growth, health, and yield. Our unique combination of organic materials and essential nutrients provides the perfect foundation for your garden.
Maximize Nutrient Uptake
Our soil mix is carefully crafted to ensure optimal nutrient absorption by your plants. We understand the importance of proper nourishment, and Rogue Soil delivers essential nutrients in the right proportions, promoting vigorous growth and abundant harvests.
Build Healthy Soil Ecosystems
Rogue Soil is not just about supplying nutrients to your plants; it also nourishes the soil itself. Our blend enhances soil structure, promotes beneficial microbial activity, and fosters a healthy environment for root development. With Rogue Soil, you create the perfect foundation for long-term gardening success.
Ensure Outstanding Water Retention
Water is critical for plant growth, and maintaining the right moisture levels can be challenging. Thankfully, Rogue Soil has you covered. Our mix retains moisture effectively, reducing the frequency of watering while ensuring your plants receive the hydration they need to thrive.
Unleash the Power of Microorganisms
Invisible to the naked eye, microorganisms play a crucial role in sustaining plant health. Rogue Soil contains a diverse range of beneficial microbes that work symbiotically with your plants, enhancing nutrient availability and bolstering disease resistance.
The Rogue Soil Difference
What sets Rogue Soil apart from other gardening soils on the market? It's our unwavering commitment to quality, sustainability, and your gardening success:
Premium Organic Ingredients
We source only the finest organic components to create Rogue Soil. Our blend includes nutrient-rich compost, carefully selected minerals, and other natural additives that create the perfect balance for optimal plant growth.
Environmentally Friendly
As dedicated advocates of sustainable gardening practices, we ensure that Rogue Soil is environmentally friendly. Our soil mix is free from harmful synthetic chemicals and promotes natural fertility, protecting both your garden and the broader ecosystem.
Proudly American Made
Rogue Soil is made by American farmers, with their expertise and dedication ensuring the highest standards of quality. When you choose Rogue Soil, you are supporting local agriculture and contributing to the growth of American farming communities.
Order Rogue Soil Today - Cultivate Colorado!
Experience the difference Rogue Soil makes in your garden. At Grow Your Own, we are committed to providing you with the highest quality soil products. Shop now and discover why Rogue Soil is the choice of gardeners across Colorado.
Related Products:
Rogue Compost - The Natural Boost for your Garden
Rogue Fertilizer - Enhance Your Plants' Performance
High-Quality Gardening Tools for Your Outdoor Oasis
Contact Us
If you have any questions about Rogue Soil or need assistance with your order, our dedicated customer support team is here to help. Reach out to us via our contact page and we'll respond promptly.
Join Our Community
Stay up-to-date with the latest gardening tips, promotions, and product releases by joining our community. Follow us on Instagram, Facebook, and Twitter to be part of the Grow Your Own gardening family.