Trellis Netting 6 String Mesh 5' x 350' - Cultivate Colorado
Dec 29, 2021
Products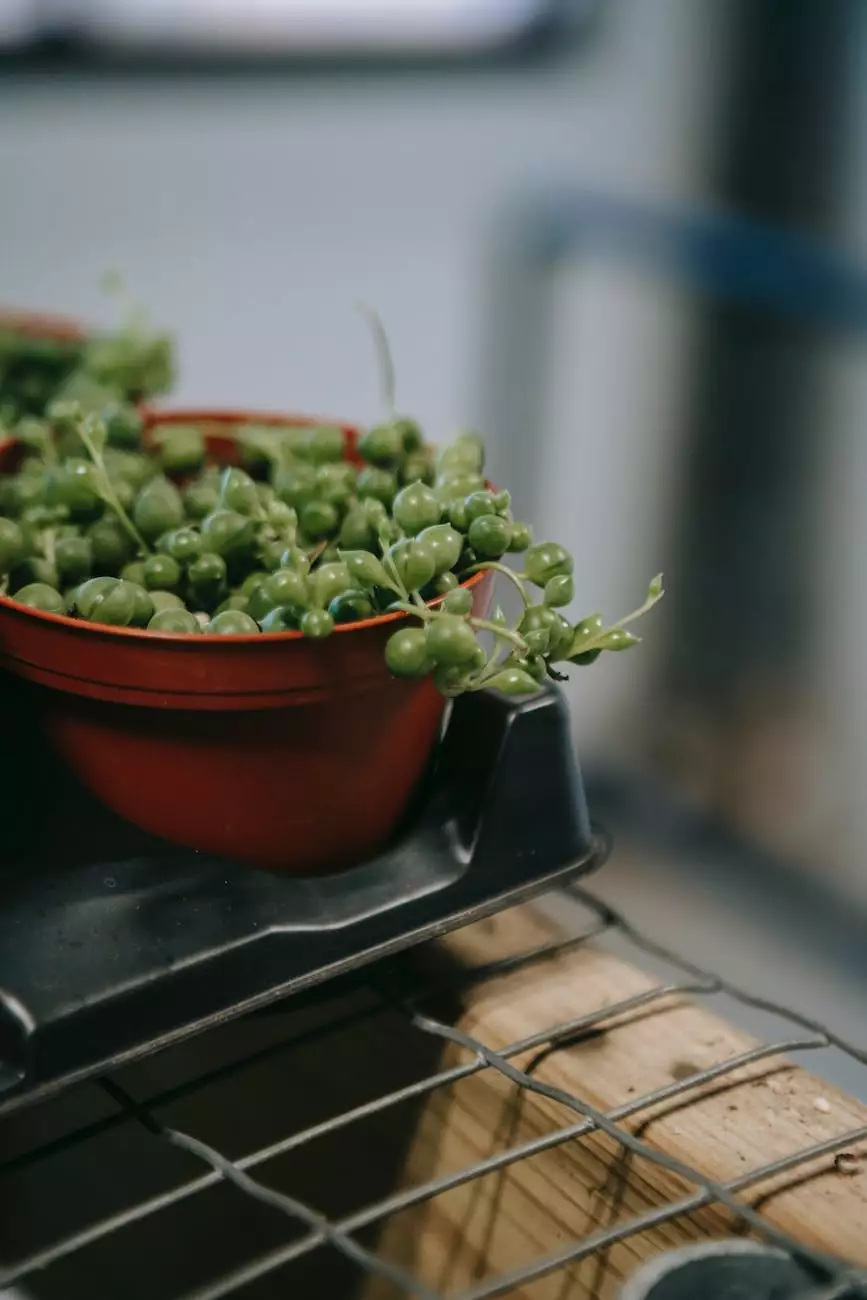 Maximize Your Yields with Trellis Netting
When it comes to supporting your plants and enhancing your gardening efforts, the Trellis Netting 6 String Mesh 5' x 350' from Grow Your Own is the ultimate solution. With its high-quality construction and exceptional versatility, this trellis netting will help you achieve outstanding results in your garden.
Why Choose Trellis Netting?
Trellis netting is an essential tool for any serious gardener. It provides structure and support for climbing plants, such as tomatoes, cucumbers, and peas, allowing them to grow vertically and make efficient use of space. By training your plants to grow on trellis netting, you can increase air circulation, promote healthier foliage, and ultimately boost your yields.
Superior Quality and Durability
At Grow Your Own, we understand the importance of reliable and long-lasting gardening supplies. That's why our Trellis Netting 6 String Mesh 5' x 350' is made from premium materials to ensure exceptional durability and strength. The six-string mesh design offers optimal plant support, preventing sagging or collapsing under the weight of your plants.
Easy to Install and Use
Installing our trellis netting is a breeze. The 5' x 350' size provides ample coverage for your garden, allowing you to support multiple plants simultaneously. Simply attach the netting to your stakes or trellis system, and guide your plants as they grow, gently securing them to the netting. The durable yet flexible construction of our trellis netting makes it easy to manipulate and adapt to the needs of your plants.
Versatile and Customizable
Our Trellis Netting 6 String Mesh 5' x 350' is designed to accommodate a variety of plant types and sizes. Whether you have sprawling indeterminate tomatoes or delicate pea vines, this netting can handle them all. You can also customize the mesh size by simply cutting the netting to the desired dimensions, ensuring it perfectly suits your gardening needs.
Enhance Your Gardening Efficiency
By incorporating trellis netting into your gardening routine, you can take your cultivation efforts to the next level. Some of the benefits of using our Trellis Netting 6 String Mesh 5' x 350' include:
Maximizing vertical growing space
Promoting stronger and healthier plant growth
Preventing your plants from contacting the ground, reducing the risk of soil-borne diseases
Improving air circulation, reducing the chance of fungal infections
Keeping your plants organized and easily accessible for pruning and harvesting
Supporting heavy fruiting plants, preventing them from drooping and causing damage
Unlock Your Garden's Full Potential
At Cultivate Colorado, we know that every gardener strives for exceptional results. With our Trellis Netting 6 String Mesh 5' x 350', you can unleash your garden's full potential and grow healthier, more productive plants. Shop now and experience the difference for yourself!